Celebrity Number Plates
Regtransfers is proud that your favourite celebs from the fields of music, TV, movies, sport, and business choose us to provide their private number plates.

Each issue of our free magazine, The World of Personal Number Plates, features at least one exclusive celebrity interview – sometimes two. The magazine has been published continuously since 2005, so the list of droppable names has grown pretty big!
On this page, you will find links to the exclusive celebrity number plates stories and photographs we've featured in our pages over the years. In most cases, we have been privileged to supply the celeb with their private plates. Some of the others have contacted us to tell us about the number plates they already own. A few of our famous friends, those with a particular enthusiasm for personal plates, have appeared in our pages more than once. In every case, the people we feature have been generous with their time and very interesting to meet.
So, browse the UK's biggest and best celebrity number plates library right here. And don't forget to check back regularly as we add more all the time!
Sport
David Haye
Jeremy Lynch
Andros Townsend
James Beattie
Tyson Fury
David Beckham
Titus Bramble
Catherine Dettori
Shay Given
Andre Gray
Ellery Hanley
Jamie O' Hara
Jordan Henderson
Harry Maguire
Martin Offiah
Frank Warren
Wayne Rooney
Entertainment & Arts
Tyger Drew-Honey
Stacey Solomon
Russell Watson
Malin Andersson
Matthew Bellamy
Ian Hislop
Amanda Holden
Jay Kay of Jamiroquai
Danielle Lloyd
Shane Lynch
Pete Murray
Mike Oldfield
Edwin Starr
Harry Styles
Tim Westwood
Robbie Williams
Business
John Collins
David Gold
Afzal Kahn
Luisa Zissman
A Bhatti
Candy & Candy
Julian Dunkerton
Bernard Ecclestone
Zef Eisenberg
Stanley Fink
Carl Hartley
Sir Jack Hayward
D Lewin
Richard Livingstone
Peter Jones
Simon Jordan
Michelle Mone
Carol Nash
H Rausing
Michael Spencer
Lifestyle
H.M. King Constantine
HRH Duke of York
Bernie Ecclestone
Chris Evans
Lady Victoria Getty
Categories
Our Newsletter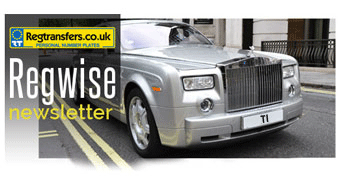 Latest releases, number plates news, registrations as an investment, special offers and much more.
Sign up