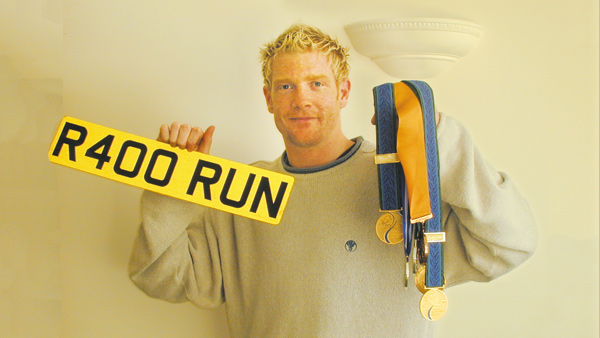 Iwan Thomas
Iwan Thomas, Gold Medallist 400M runner has found a runaway number plate that no competition will be able to keep up with! - R400 RUN. "It's a great way to celebrate my wins, and it's such an appropriate number plate for me."
Athletics wasn't always for Iwan though, from the age of 8, he spent seven very successful years in BMX biking - coming 2nd, 4th and 9th in National and World BMX Championships. But it has been in athletics that Iwan has excelled - setting a new British Record of 44.36 seconds in 1997.
In 1998, Iwan went on to win a Gold medal in the Commonwealth Games, two Gold medals in the European Championships and the World Cup.Of the various awards Iwan has received, the MBE awarded to him in 1999 was probably his most prestigious to date.