Acrylic plastic number plates are pretty tough, but they do occasionally get damaged, broken or even stolen. In such circumstances we obviously need to replace them.
Step 1
Remove the old number plates from the car. If they are screwed in place then simply remove or open the plastic screw covers (if present) and undo the screws. Keep the screws in case any new screws are too small for the existing mounting holes.
If the plate is secured with double sided pads or tape you'll have to work it loose. This can take a while as the mounting pads use very strong adhesive. Pull/prise the plate away from the car keeping up a consistent force. You may find that a tool such as a wallpaper scraper can be inserted behind the plate to help loosen it.
When using: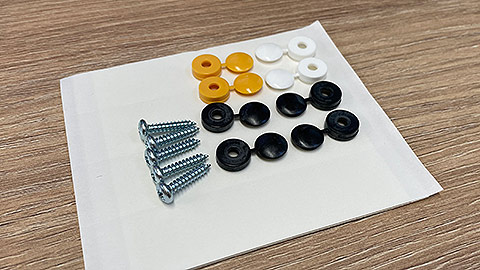 NB: this guide refers to fitting or changing the physical plastic number plates on a vehicle. If you wish to change the registration number of the vehicle you must complete a registration transfer.