Show plates are number plates that are sometimes used to replace a car's normal, road-legal registration plates for a special event or display.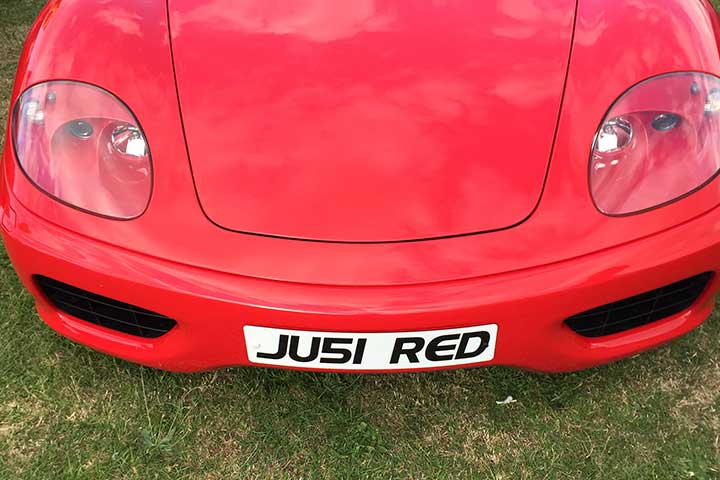 They may show a name, a word or even a logo, but they are purely for display off the public highway.
You will most often see show plates at a car or motorcycle show, or in a car sales showroom where they often spell the name of the car model displayed for sale.
While they can be useful to make a car look its best at a special event, they have their hazards. There are countless show plate suppliers advertising on the internet.
Some of those companies are also suppliers of actual, regulation compliant registration number plates. That can be a little confusing and can blur the important distinction between registration plates and show plates.
The law is very clear about the supply of registration plates in the UK.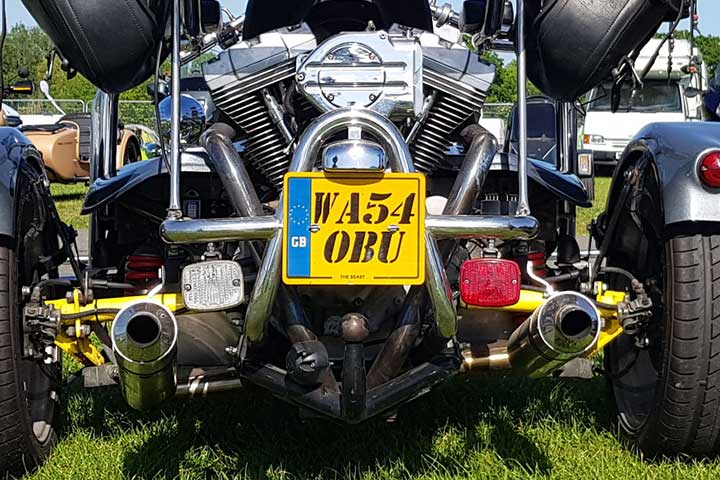 The companies who sell them have to satisfy a whole list of conditions specifying the physical properties of the plates, and the checks that must be carried out to ensure that they are only sold to people who should have them.
These restrictions are put in place in an effort to stop criminals from easily obtaining bogus plates that could be used to hide a vehicle's identity during a criminal enterprise.
It used to be fairly easy for people to obtain registration number plates featuring illegal badges and emblems, character spacing or fonts by claiming that they were for show use only.
This has become more difficult in recent years as it is now illegal to manufacture a plate bearing a DVLA-issued registration number on any number plate that does not comply with the rules and regulations for displaying number plates on the road.
---
There are still a fair number of companies flouting the law in this regard, but they are becoming more obvious and the authorities are taking action more frequently to prosecute.
Our top tip: Don't risk a heavy fine and the loss of your private registration. Always display regulation compliant number plates when your car is on the road.