Buy number plates
The UK's leading supplier of private number plates. Buy securely online.
How to buy a private number plate
Buying your first private number plate may seem a little daunting, but with Regtransfers it is really very easy. We have prepared the information below to help you find and purchase your perfect registration.
Check your vehicle's age
The rules say that you may not display a number plate that makes your car look younger than it really is. This means that the date code, known as the age identifier, on your new private plates must show a year that is the same as, or earlier than the year your vehicle was first registered.
Your V5C Registration Document will tell you the date your vehicle was first registered, and the individual product page for each registration for sale on our website will tell you what age of car it can be displayed on.
Current
(2001 - present)
AB

57

CDE
Age identifier 57 = 2007
Prefix
(1983 - 2001)
A

123 BCD
Age identifier A = 1983/4
Suffix
(1963 - 1983)
ABC 123

D
Age identifier D = 1966
Dateless
(1903 - 1962)
BY 1
No age identifier
The age identifiers for each type of registration is highlighted above. You can find the full list on our registration years page.
---
Search for your perfect plate
You can browse the UK's widest selection of private registrations right here on our website. There is a search panel on our homepage and our search also appears in the dark blue bar near the top of most of our pages. Simply enter anything that you'd like on your personal registration: a name, initials, a birth year, a car model etc, and we'll find some relevant numbers for you.
If you feel you need a more comprehensive and flexible search, try our main number plates search page. That page also offers links to special themed searches, including name plates and initials and dateless number plates.
How to transfer your new number plate to your vehicle
Regtransfers can complete the process of assigning your new registration number to your vehicle with our Fully Managed Transfer Service. There is a small fee for this service but it gives you the peace of mind that comes from knowing that we will complete all the necessary paperwork and procedures. We will ensure that everything is done correctly and efficiently.
Alternatively, if you would rather complete your own transfer, we can supply your private registration in the form of an official certificate which you would use to arrange with DVLA for your number to be assigned to your car. If you should choose to conduct the transfer yourself in this way it is very important that you follow procedure very closely and provide details exactly as required. Errors can delay or prevent your transfer.
---
Choose your acrylic plate options
When you have found your registration, you will need a set of physical number plates to display on your car. Regtransfers offers a range of fully legal acrylic number plates to fit all vehicles including SUVs and motorcycles.
All our plate options comply with regulations so you may safely choose from coloured borders, national flags, 4D characters and, for eligible electric vehicles, the zero-emissions "green flash".
Buying your plates from Regtransfers saves the inconvenience of visiting a car accessories store and producing all the paperwork that the law requires. As we already have the necessary details we can send your plates to you straight away.
Note: We strongly recommend that you only buy acrylic plates from a government-registered supplier like Regtransfers. Displaying plates that do not exactly meet regulations can result in a large fine, MOT failure and confiscation of your private registration number.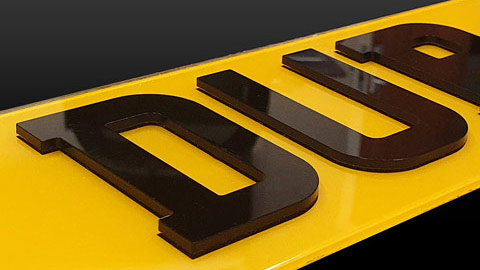 ---
Making your secure payment
When you have chosen your new personalised registration, your acrylic plate options and your transfer method, as outlined above, you will be presented with your payment options. You may complete your purchase safely online or by telephone. Regtransfers provides a very secure environment for purchasing, meeting all PCI requirements and certification standards.

Buying number plates from Regtransfers
Regtransfers is the UK's largest, independent supplier of private number plates. Established in 1982, we have a 40-year track record in the industry and a reputation that is second to none. As the industry leader, with the widest selection of available registrations, we are perfectly equipped to meet your number plate needs.
Finding and purchasing your perfect number plate is a safe and easy process. Simply search our huge selection of over 50 million registrations for the number plate that is right for you, then we'll guide you through every step of your purchase.
Enter your name, initials or relevant numbers in the search box and see what we can find for you! See below for a selection of number plate types. These different ways of thinking about registrations may help you decide what will be perfect for you.
Names & Initials
A number depicting your name is a great way to make your car your own and giving it a little more personality while initial number plates can represent your own personal initials as well as those used as abbreviations and acronyms for other things.
Initials number plates represent some of the most affordable of all. Your initials will usually cost much less than your name and for a more subtle level of personalisation they can be perfect.
Dateless number plates
Like initials, dateless number plates can be amongst the most affordable.
When one considers their power to mask the age of a vehicle, they begin to look like a real bargain. It is, therefore, not surprising that they are so popular.
Read more on our dateless number plates page.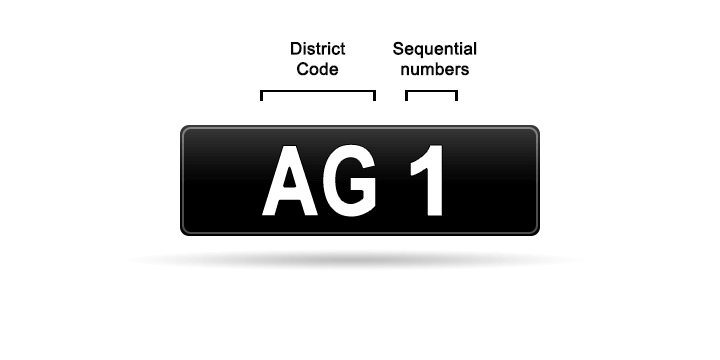 Make your own number plate
For those who know exactly what they want, we also have a Make Your Own number plate tool that enables you to select the exact letters and numbers you would prefer to appear on your plate.
This is a great way to check the availability and cost of your desired registration number. It also lets you see a visual representation of what your chosen characters will really look like printed on a number plate.
Number plate builder
Future releases
New registration releases happen twice a year. New release time is a great opportunity to buy a registration that is being issued for the first time. Some new releases are great for making words and names on number plates. When the '11' plates were released in 2011, the number resembled two letter Ls, enabling people to make words and names containing double L, such as BU11 ARD (Bullard) and MA11 ARD (Mallard).
If you are interested in a registration that is due to be issued in the future, you can register your interest with Regtransfers. We will contact you near the release date with details of how you can order your number plate. We can greatly improve your chances of securing the number you want.
For more information, visit our Future number plates page.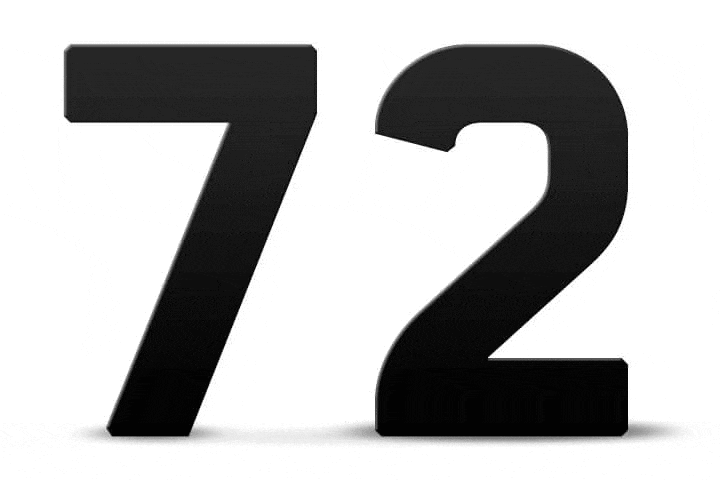 Number plate auctions
The Regtransfers online number plates auction is a fantastic place to find a bargain. Many sellers set low start prices and reserves in order to maximise interest. This means that numbers that don't attract many bids can sell cheaply.
Our auction is safe and secure. Your transaction will be overseen and safeguarded by Regtransfers to ensure your complete peace of mind. What better way to buy your private number plates.
Buying number plates on finance
You may pay for your new personal registration in full or you may choose the convenience of our flexible finance packages. Many customers find it helpful to spread the cost of their purchase, so we offer a number of finance arrangements, including an interest-free option.
You may check your finance eligibility with the link below. It's easy and takes just a few minutes. Enter your details and we'll let you know immediately whether you can buy your registration on finance. The check is completely safe and will not affect your credit score.
Buying number plates as an investment
Private number plates can be a great investment. Take a look at our celebrity customer interviews and reviews. Many of the people who buy personal registrations from us are top business people and entrepreneurs. These are astute people who don't waste their money: they are the owners of companies and football teams; faces you'll know from TV's Dragons' Den
Over the last 40 years, private number plates have consistently held or increased their value throughout periods of austerity and financial crisis. For a non-essential item, that is an extraordinary achievement.
Read more about buying number plates as an investment.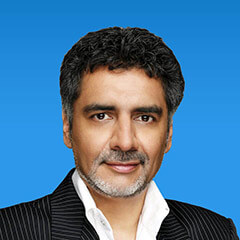 If you look back over the last ten years, the value of number plates has gone up quite a lot. You know, there's only one of each plate, and I also think that's the fun thing about it.
About Regtransfers
Private plates for all
We are Regtransfers, the UK's largest independent private number plates specialist. The company was established in 1982 and our headquarters are in Dunstable, Bedfordshire. We are registered with the DVLA as a supplier of both personalised registrations and acrylic number plates. We buy and sell private registrations for our own stock and on behalf of clients throughout the UK.
Read more about us
Featured in
Autocar

Autotrader

Car Magazine

Classic And Sports Car Magazine

Country Life magazine

Daily Mail

Daily Telegraph

Easyjet

Google

Sunday Times

Top Gear Magazine
Our accreditations
Your online safety is very important to us. We use the highest levels of encryption to protect your sensitive data. Our PCI compliance ensures that every transaction made online or over the phone is secure.
Members of the Federation of Small Business

Members Institute of Registration Agents and Dealers

Members of the Retail Motor Industry Federation

Secured by Thawte

PCI certified

Cyber Essentials certified
Reviews
We value customer satisfaction above all else, so we are very proud to have served over a million satisfied customers in our 40 years of business.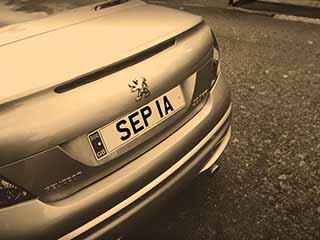 A pleasure to do business with, Fast efficient service. Ordered my number plate over the Easter weekend. Everything was completed, and new plates were on the car in less than two weeks. Hope to purchase another plate for my motorbike soon.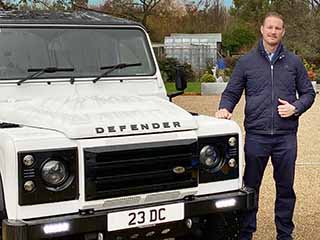 I'm a huge fan of Regtransfers. I'm extremely happy with my plate it goes really well with my collection.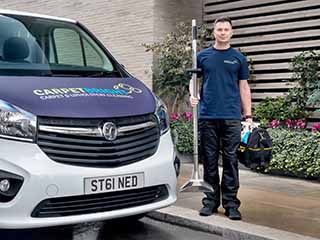 Our number plates have definitely helped raise the profile of our cleaning business. The company currently owns HO08 VER, ST64 MER, ST64 MED, C4 PET, A B19 RUG, ST61 NED, DU57 RUG and many more. Regtransfers have been a key ingredient in our building a collection of cleaning related number plates. They have helped us become the most recognisable carpet cleaners in the UK.
Number plate buying FAQs
No. Most personalised number plates can be supplied on a certificate. Once you have the certificate, you will have until the certificate's expiry date (usually 10 years from when you buy it) to transfer the personalised number plate to a vehicle of your choice.
If you are buying a number plate and you want it transferred onto your vehicle straight away then you will need to provide the following documents:
The original of the vehicle's most recent V5C Registration Certificate, sometimes known as the logbook
Details of current MOT test certification (if applicable). We do not need your actual MOT certificate.
Details of your current road TAX
If you are buying a number plate and would like to put it on a vehicle at some later date:
No documents are required initially. You will need the documents mentioned above when you do come to transfer your number plate onto your intended vehicle.
You may not attempt to make a vehicle look newer than it actually is.
You have 2 options:
You may choose to pay the Department for Transport retention fee (currently £80) and retain the number. This means that the number will be transferred onto a certificate that you can later use to put that number plate onto another vehicle.
You can choose not to keep the old number. If you do not retain the number on a certificate as described above, or transfer it to another vehicle, then it will be lost when you receive your amended V5C showing your new registration. When you receive your new V5C showing the new registration, you must remove the old number plates and display the new number.
Transfers done by post usually take 10-15 working days where payment clears successfully and all documentation is provided and completed correctly. In some cases we are able to conduct the transfer online. Where this is possible the process is much faster and the transfer can be achieved almost immediately on receipt of cleared funds and correct documents.
Got additional questions? Get them answered with our full frequently asked questions page.
Need to contact us?
Getting in contact with us couldn't be easier. We are open 9 am to 9 pm, 7 days a week so you can call us anytime on 01582 967777. Alternatively, you can contact us through our social media channels or with our contact form.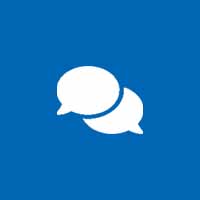 Social Media
Follow us on Facebook, Instagram, YouTube and Twitter. Our social media channels offer yet another way to contact us.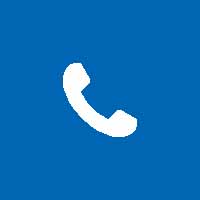 Phone
Our lines are open for you between 9 am and 9 pm, 7 days a week. Our highly trained staff are ready to guide you through the process of buying or selling your own private number plate.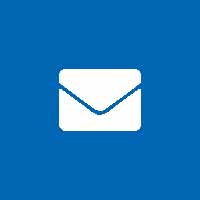 Contact form
Our contact form is a convenient way to get in touch. You can simply fill out the form and we will have the relevant information we need to assist you.