Search plates
The more details you provide in the search form below, the better the results we'll be able to find for you.
Looking for private plate inspiration?
Our range is enormous so it can be a challenge to know where to begin.
If you already have an idea of what you want then you can use the search form on this page to get started on your quest. Alternatively, you could head for one of our themed number plate collections. Whichever you use, the more details you provide (a middle initial, for example) the better the results we will be able to show.
Themed number plate collections & searches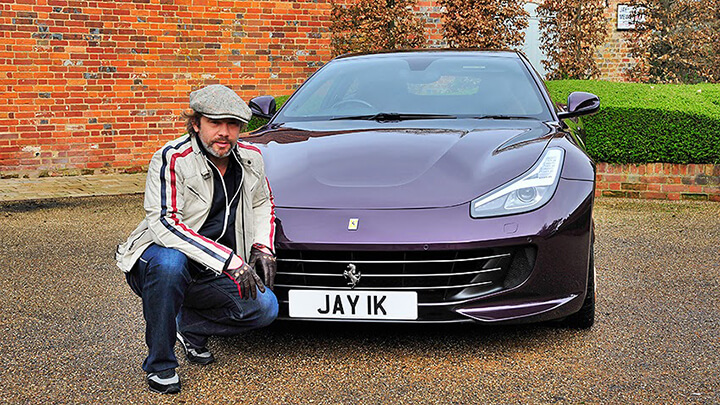 Name number plates
Name registrations offer the ultimate in personalisation. While they may not be the cheapest, name registrations have great resale value. More importantly, there is simply no better way to really make your car your own.
Find your name number plate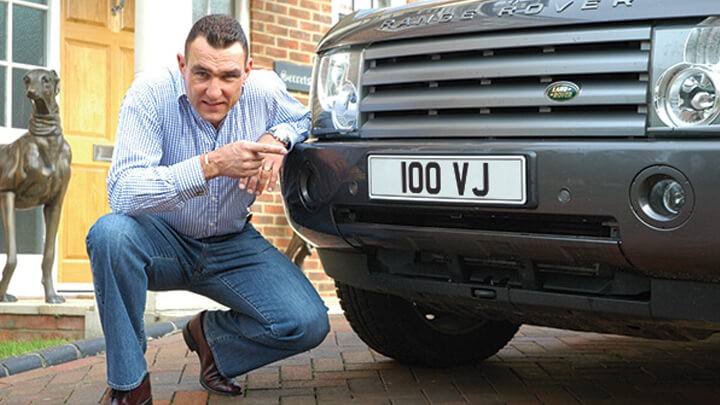 Initials number plates
Initials are a great, cost-effective way to add personality to your car. Your initials number plate will also help you spot your car in a crowded car park! Combine them with a birthdate or car model number for a truly personal effect.
Find your initials number plate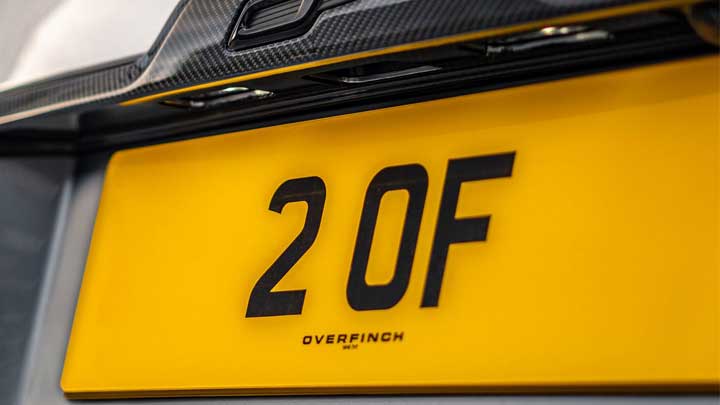 Dateless registrations
Most of us can't afford a new vehicle every year but that doesn't have to be obvious to everyone else. A dateless number plate conceals the age of your car and, being transferable, it can stay with you when you finally do upgrade!
Dateless number plates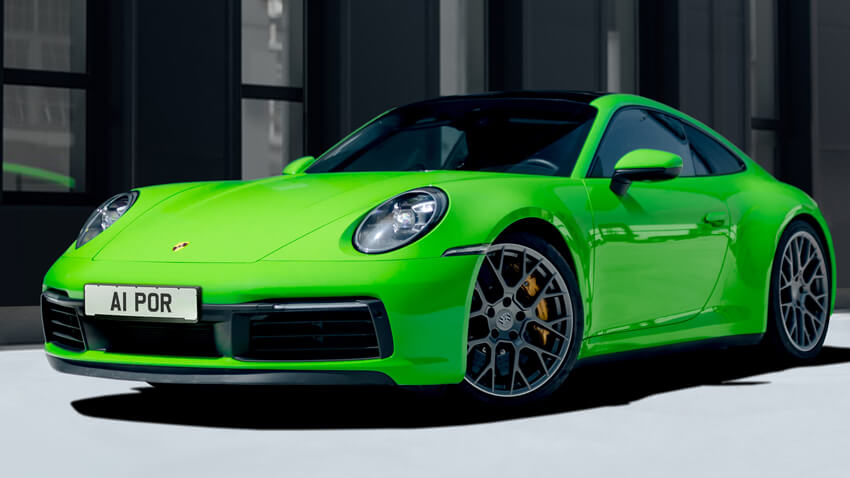 Car make and model registrations
Proud of the nice car you worked so hard for? Want to make your Porsche or BMW stand out from the others? We have a great range of private plates that represent car brands and models. A great car deserves a great plate.
Find make & model number plates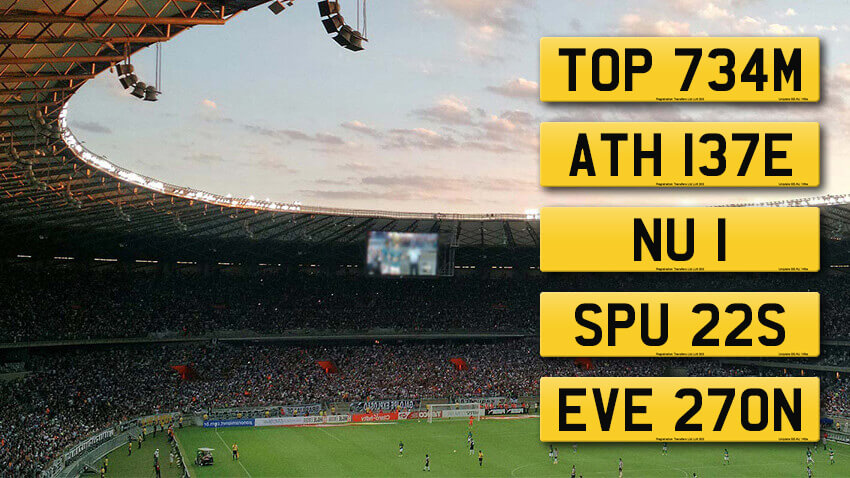 Sports number plates
Cars and sports are two of the hottest topics these days. We have a fantastic selection of registrations to represent your favourite sport or to show your support for your favourite team. Be a winner and score your own sports-related private number plate!
Find sports number plates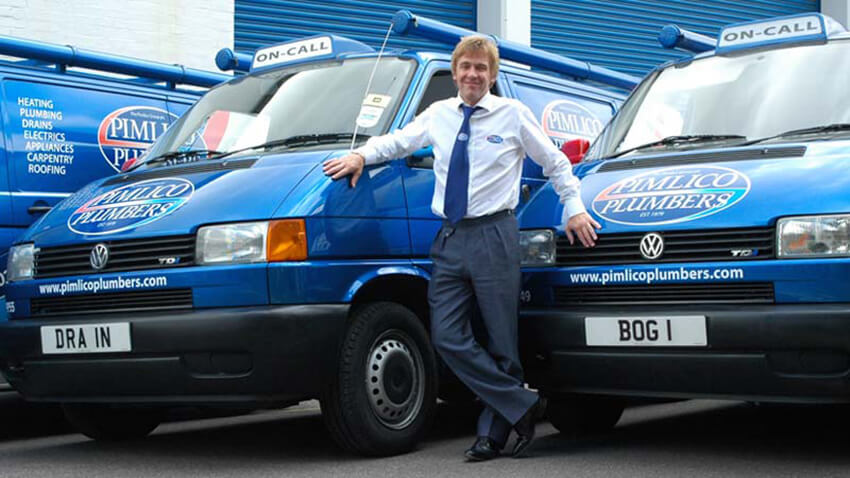 Jobs & interests
Many top professionals, dentists, doctors, and lawyers, use private plates to celebrate their vocations and to promote the professions of which they are so proud. Not all vital work is as widely acknowledged so why not redress the balance? You work as hard as anyone so why not let the world know? Our jobs and interests registrations offer many ways to show the work you do or the hobbies that interest you.
Find a job or interest number plate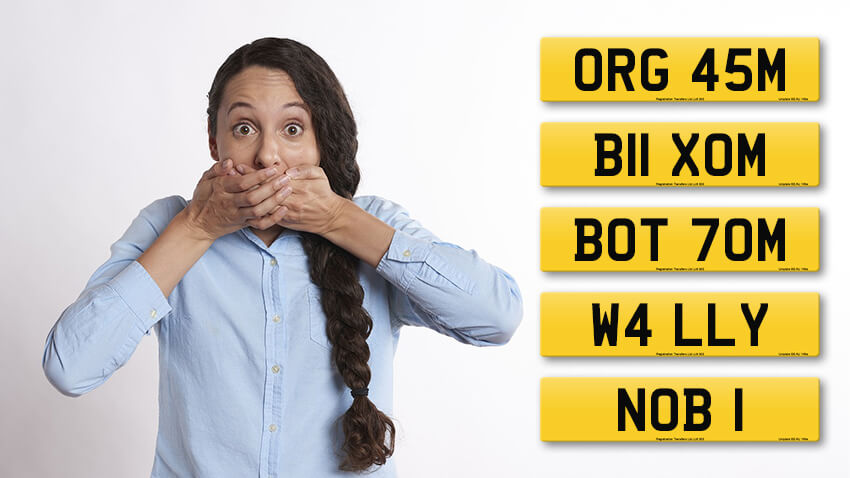 Funny & naughty number plates
TV and newspapers love funny and naughty number plates. Fancy a bit of media attention yourself? Want to give people a reason to smile and make sure they notice you? Our selection of amusing plates offers countless ways to lighten someone's day.
Funny and naughty number plates
Irish number plates
Number plates issued in Northern Ireland may be displayed on cars in other parts of the UK too. As Irish plates don't contain obvious year codes they can be a relatively inexpensive way of buying your own dateless car registration.
Cheap number plates
We believe we have something for everyone, regardless of budget. Even if you only have a modest amount to spend we will do our best to unite you with the best possible plate. Everyone loves a bargain and we have plenty of them.
Future number plates
There's a chance that the personal registration you have in mind has never been issued. If that is the case we may be able to alert you when it becomes available. Enter the number you'd like into the search field and we'll take it from there.
Search tips
The more information you give, the more comprehensive and accurate your results will be. A middle initial may not seem terribly important, but it can make the difference between a registration that is a perfect fit and one that contains irrelevant letters. If you have a middle initial, take advantage of it!