Reviews
Customer satisfaction is Regtransfers' top priority as is our first-class customer service.
Trustpilot rates us as 'Excellent', with Regtransfers 15987 15,987 reviews. Regtransfers are rated 4.9 out of 5
---
Sent by customers
Here are some of our customers' comments. If you'd like to contribute your own experience, send us a review.
Send a review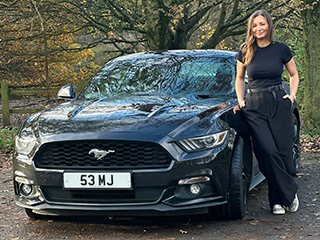 I'm thrilled with the great communication and professional service from Regtransfers.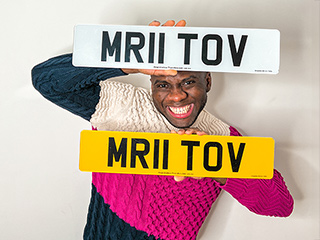 I love how easy it was to find this numberplate on the Regtransfers website. I think you're the best when it comes to getting personalised number plates. It doesn't get easier than this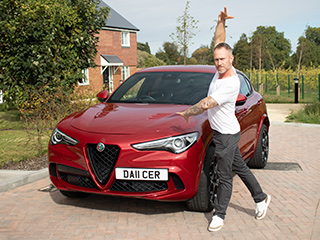 I've always wanted to have a personal plate and I have my new number plate and finally, after all these years, I went for it. Regtransfers have been amazing from beginning to end.
This was my third number plate purchase from Regtransfers and it has gone really well. Scott was keen to secure the plate for me and enlisted his managers help in handling the negotiations. Thanks for all your help.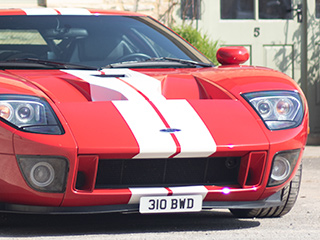 What I love about your brand is that you've built up a name that is really synonymous with giving good customer service. You always have the best plates and you've been in the industry so long that you're the trusted name.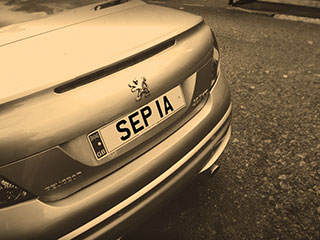 A pleasure to do business with, Fast efficient service. Ordered my number plate over the Easter weekend. Everything was completed, and new plates were on the car in less than two weeks. Hope to purchase another plate for my motorbike soon.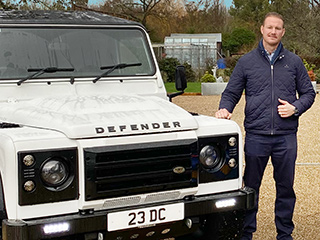 I'm a huge fan of Regtransfers. I'm extremely happy with my plate it goes really well with my collection.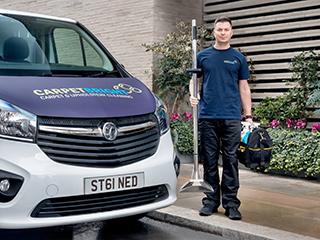 Our number plates have definitely helped raise the profile of our cleaning business. The company currently owns HO08 VER, ST64 MER, ST64 MED, C4 PET, AB19 RUG, ST61 NED, DU57 RUG and many more. Regtransfers have been a key ingredient in our building a collection of cleaning related number plates. They have helped us become the most recognisable carpet cleaners in London. www.carpetbright.uk.com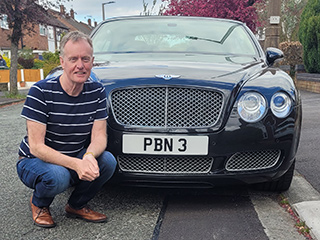 I bought this plate from you this month through Giles and I am thrilled.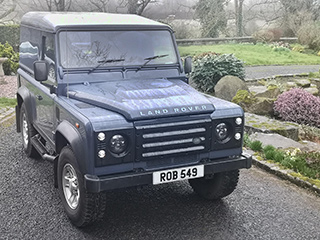 The whole process was extremely efficient and quick, with good advice along the way. Thanks to all involved.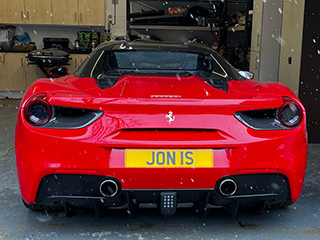 Kelly did a great job. Well done, extremely professional and efficient. I love the plate and it looks amazing on my car.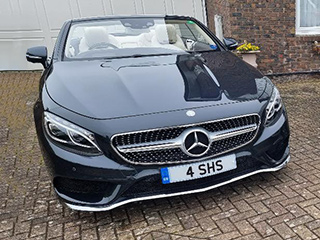 I have always been happy with the service from Reg transfers, and would highly recommend them.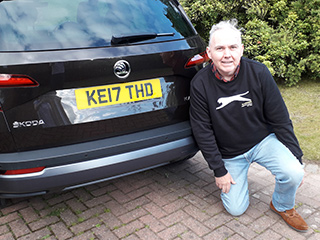 I bought the registration plate KE17 THD last November from Regtransfers and had a very nice professional experience in purchasing it from Sue. It is a very apt plate for me as my fore names are Keith David. Even the number is very good as my birthday is 17 January.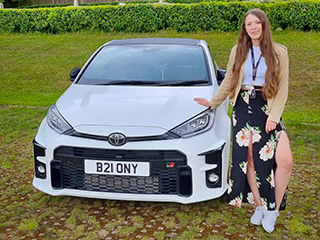 My first name is Briony which clearly makes B21 ONY an unbeatable plate for me. I'm thankful my parents didn't pick the more popular spelling 'Bryony'. The plate has had many compliments over my past 12 months of ownership and it's a plate I'll have for life. When I saw this plate on Regtransfers.co.uk I knew I had to have it. I'd like to say thank you to Remy for sorting out what was an exciting moment. I don't think I'll ever find a better registration.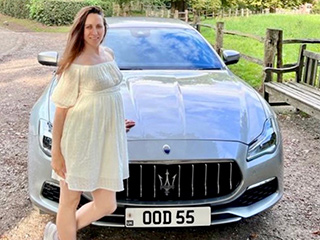 Regtransfers was a perfect place for us to start buying plates, always easy to work with and had great prices. We enjoyed working with Lauren, who gave us all types of support that we needed during the search and purchase.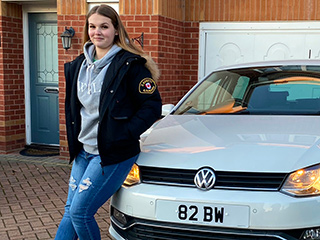 I decided to surprise my daughter, Bethany. I have to say the service from Regtransfers is exceptional. From start to finish, such an easy process, with friendly staff and always a pleasant and easy transaction. I would highly recommend it to anyone.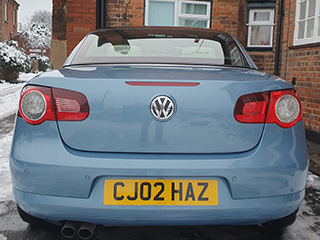 Thank you so much for your efficient friendly service. It was great dealing with you and now I have a registration that is me. Thank you once again.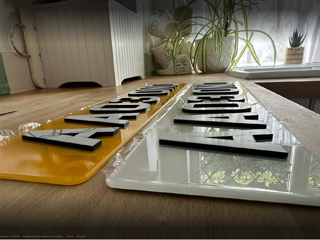 Easy process, wicked prices, unreal build quality of plates and amazing customer service. 10/10.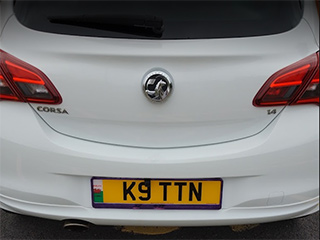 Excellent customer service. Lovely people who explained everything and answered all my questions. Thank you. The whole process was quick from purchase to plate on car and all in less than a week. Only thing for me to do was upload my V5 and notify my insurance. I'm so, so happy with my purchase and would highly recommend Regtransfers.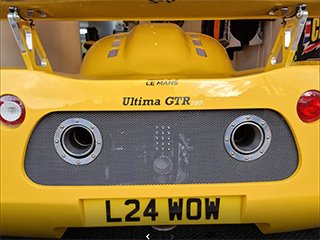 I found a great plate at a good price. Lots to choose from. Perfect for my Le Mans 24 hours inspired Ultima GTR720.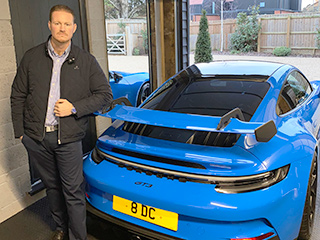 I am very pleased to have purchased all my plates from Regtransfers.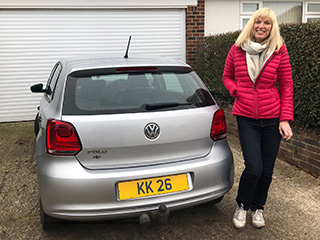 I am a very happy customer, both as a purchaser and seller. I am always checking your website as you have a fantastic range of plates available for sale. Hoping to see my next perfect plate. (Mark's wife, Katharine, is pictured with KK 26.)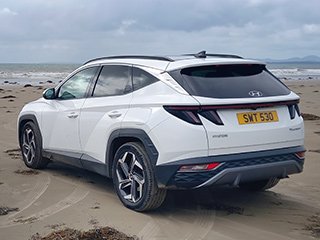 Regtransfers were great at sorting out the plate and assignment to my car. The transfer was quick, and the actual new plates arrived within 24 hours. A good job all round and many thanks once again.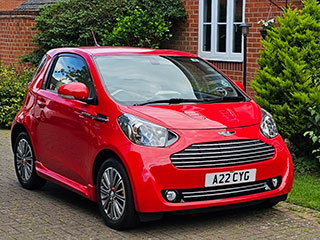 It's just perfect, couldn't be better on the Aston Martin Cygnet. Once again, thank you for your quality of service, Second to none. Went through smoothly and brilliantly thanks to your staff, who helped me do so. I certainly will be back to purchase plates for my other cars. Kindest regards.
A quick message to say thank you to Tom for his help in securing a number plate perfect for our small business, Spider Ops. The registration 999 OPS is already turning heads. I'll certainly be back in touch Tom regarding a couple of dateless plates I have my eye on. Thanks for your help and you will be coming highly recommended to family and friends for sure. Thank you.
You have just completed the sale of this cherished number for me and may I just express my thanks and appreciation of the professional advice and kind support. So, once again well done RegTransfers for this 5-star service from a 5-star Company.
I just wanted to say a big thank you all for absolutely superb service throughout. Brilliant.
I would just like to say a big thank you to everyone for all your help with my new registration great job.
Finally a proper company and complete success.
I would just like to thank all involved with the transfer of my new number plate. It is my first private plate. I have been wanting one for years and I'm so thrilled to have it on my car. It looks amazing. I will definitely be buying more when my kids are old enough. Thanks once again.
My partner, Pete, is a mad fan of Notts County FC, who are known as the Magpies. Fans chant, "You pies," at a game and to other fans. I don't drive and don't know the first thing about cars, so I was very, very nervous about buying UP12 ESS. Once I'd chosen the registration, I was worried about the next steps and I got myself into such a state; I did wonder if I'd done the right thing. But my doubts very quickly disappeared. Your sales advisors Darren and Poppy were amazing and everything was done for me. IT was so simple. Yes, there are other transfer plates companies around, but I know of at least one that isn't so helpful and Regtransfers are cheaper.
I wanted the thank your staff for being so helpful. The service I have received has been exceptional and I think we are all too quick to complain and not quick enough to acknowledge good service. I have purchased three different plates from you over the years and never had a problem. I would not hesitate in recommending you to anyone.