Private number plate finance
How much can you borrow? Quickly see without affecting your credit score.
Finance partner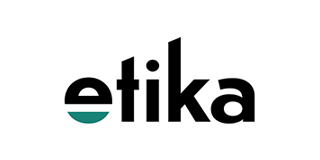 Spread the cost of your purchase and choose terms that suit you. Pay over time on your terms, with our flexible options.
Basic criteria
Be 18 years old or over
Be employed for at least 16 hours a week or retired and in receipt of a private or company pension. Certain state benefit schemes may also be considered.
Be a permanent UK resident with a 3 year address history.
Have a good credit history with no late payments, debt relief orders or bankruptcy
Have a valid email address and can access it
Please note that meeting the above criteria does not guarantee finance acceptance.
You will need to complete your finance application online as you will be asked for some sensitive information. Our finance partner will require personal details like your name, address, phone numbers and income. Plus, your bank account and credit or debit card details. They need this information to be sure who's applying in order for the finance company to perform a credit check. To give yourself the best chance of approval, you should always ensure the information you give us is accurate and honest.
The online application form typically takes less than 3 minutes to complete. Your application is then instantly sent to the finance company and they will typically respond with their decision in around 10 seconds. Some applications may take longer to process. If for any reason they can't give you an instant decision we'll send you an email the moment the finance company makes a decision.
Please note that for security measures proof of ID may be required after your application has been approved and your deposit has been paid. This step is to verify your transaction and a check will be done on any ID provided. If your ID fails the check or you are unable to provide a valid proof of ID, we will be in contact with you. Should you need to provide ID you will be notified via email from the finance provider.
A credit check forms part of the automated decision making process and is part of a responsible lending policy.
When your credit application is accepted you will be required to pay a deposit online, using a credit or debit card. The amount of the deposit is shown in the credit summary (displayed on the top left hand side of the screen throughout the credit application) and on the credit agreement itself. Your monthly repayments are collected by Direct Debit.
You have the right to repay all or part of the credit early, at any time.
etika (a trading name of etika Finance UK Ltd) is a company registered in England and Wales 07440512 and authorised and regulated by the Financial Conduct Authority, registration number:697658. Company address: etika Finance UK Limited, Suite 2.01, c/o Colony, One Silk St, Ancoats, Manchester, M4 6AG. Copyright © 2020 etika. All rights reserved.
Finance FAQs
Interest free finance example
Up to 18 months 0% APR representative interest free finance *. Spread the cost with our interest free finance available online.
Our simple finance options allow you to spread the cost of your purchase over 12 or 18 months. All you need to do is spend a minimum of £250.
12 months interest free finance on orders of £500 and above
18 months interest free finance on orders of £250 and above
* Interest free finance is only available on selected registrations.
Order Value
Term (Months)
Monthly Payments
The table shows you how much monthly repayments will be based on the total order value.
£1200
12
£100.00
£2000
12
£166.67
£2500
18
£138.88
£5000
18
£277.77
Interest bearing finance example
Up to 48 months 14.9% APR representative interest bearing finance. Spread the cost with our interest bearing finance available online and over the phone.
All you need to do is spend a minimum £250 and above, with no deposit. We offer 3 simple interest bearing finance options to help you spread the cost of your purchases.
24 months interest bearing finance on orders of £250 and above
36 months interest bearing finance on orders of £250 and above
48 months interest bearing finance on orders of £250 and above
Order Value
Term (Months)
Monthly Payments
The table shows you how much monthly repayments will be based on the total order value.
£350
24
£16.80
£700
24
£33.60
£1200
36
£41.00
£2000
48
£54.62
Representative example
| | |
| --- | --- |
| Cash Price: | £280.40 |
| Deposit: | £0.00 |
| Loan Amount: | £280.40 |
| Interest Rate: | 14.00% |
| APR Representative: | 14.9% APR |
| First payment of: | £13.51 |
| 22 monthly repayments of: | £13.51 |
| Final payment of: | £13.48 |
| Total Charge for Credit: | £43.81 |
| Total Amount Payable: | £324.21 |