Private number plates for business
Marketing and advertising are evolving arts. Despite the explosive growth of the internet, there is still room for offline innovation in marketing and brand promotion.
In recent years, Regtransfers has noticed, and encouraged, the increasing use of private vehicle registrations in this context. Whether it is the raising of personal profile, as achieved by Sir Alan Sugar's famous AMS 1 registration, or the novel promotion of a brand like Theo Paphitis's stationery chain, Ryman, with the number RYM 4N, personal - or corporate - registrations are big business.
The following stories are certain to provide you with inspiration and ideas for the perfect registration to promote YOUR business. You can see how companies just like yours have gained considerable prestige from their distinctive number plates: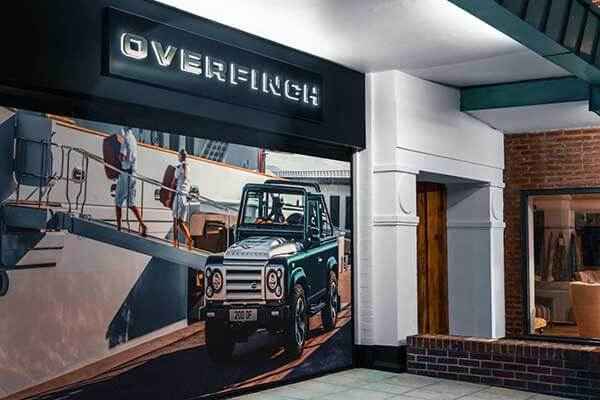 Land & Range Rover finishers
No matter how good a car, it seems as if there is always room for improvement. There's the obvious facelift that a good private number plate offers and that's still one of the easiest and least expensive changes one can make.
2 OF
100 OF
OFD 365
An increasing number of companies and entrepreneurs have seen the value of private and corporate vehicle number plates.
Some have invested in single, outstanding examples that are guaranteed to make an impact. Others have equipped entire fleets of vehicles with themed or branded registrations. Distinctive Number Plates:
provide excellent promotional, marketing opportunities
look great in press releases, newspaper articles, TV, etc.
raise public awareness of your company
help to create corporate identity
are great fun items
set your company apart from the rest
are tax deductible
provide proven investment potential
represent a one-off cost, so there are no maintenance fees
facilitate easy fleet administration and vehicle tracking