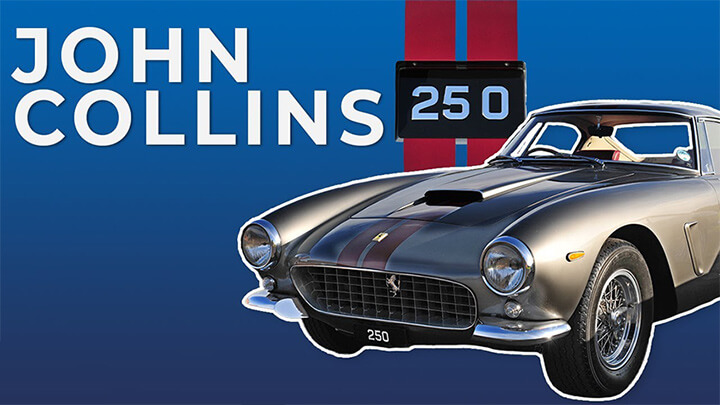 The UK's most expensive number plate
Click here for the Highest Prices Paid for UK Personal Number Plates.
There is a curse, usually claimed to be of Chinese or Arab origin, expressing a wish that the cursed individual should live in "interesting times". Well, since 2008 we have lived in very interesting times, especially in an economic sense. Around that time it all went a bit wobbly, didn't it? Businesses suffered, investments evaporated: it was altogether rather untidy and alarming. Amid the chaos and concern people sought out things that would reassure them that there was still some stability. Those things were found in some surprising places.
It is striking how robust the private registrations market has proved to be, not just during the recent and ongoing financially challenging times, but consistently over the last 30 years. Owners of nice cars continue to value good quality cherished registrations, considering them the finishing touch that an attractive car deserves. Outstanding numbers have not only held their values, but have very often seen significant appreciation.
Prices paid at auction continue to set new records, both in the UK and around the world. One such auction record was set in November 2014 when the registration 25 O was sold at DVLA auction for £518,000, thus becoming the most expensive number sold at public auction in the UK, and one of the most expensive numbers in the country. The purchaser was John Collins, owner of classic Ferrari dealer Talacrest, who also bought the numbers 250 L and 500 FER at the same auction. Regtransfers visited John at his Berkshire headquarters.
"I thought maybe I would have to pay 20 to 25 thousand for 250 L but then it kept going up and up and up. Finally I got it [for £130,000] but I kind of figured that was going to make 25 O quite expensive; I thought it might go to £200,000. When the bidding started I knew that a few culprits who I know in the Ferrari world would be bidding on it but, to be honest, after I got 250 L I just decided that nobody but me was getting 25 O, it was that simple. I would just have kept going.
I wanted 25 O and I won't sell it
"One of the papers or magazines got it wrong and said that every time I bid the other bidder jumped in immediately. Actually, it was the other way round: he was hesitating and I just kept going, because that's the only way to knock somebody's confidence in a situation like that, and win. I certainly didn't expect to pay £500,000 for a number plate but I really think it's worth it. A good Ferrari 250 GTO is worth £35m today, and for a short wheel base, a good one, anything from eight million to 15 million. That particular car that I have put the number on was once owned by Eric Clapton. It's one of the best right-hand drive, short wheelbase cars that's ever been built, so it's on that. You can't get a better number plate. I wanted 25 O and I won't sell it. Someone has asked me if I'd sell the car and the plate but I said no. Actually, there is one car I'd sell it for but I doubt I'd get that. It's a Ferrari 330 LMB, an early 1960s car. I've owned it twice and let it go, like an idiot. The price of those just keeps going up and up and up. Of the three LMBs [known to exist], I've sold two of them a total of eight times in the last 25 years. The first time I bought one, in 1994, it cost a million pounds. Today the LMB is worth £20 million pounds, so I should have kept it.
"I've always been Ferrari mad. I started driving when I was 15, in Scotland, as you do [Laughs]. You know, on L-plates. I passed my test first time, as I'd already been driving for years. I had a Triumph Spitfire GT6 a TR4, TR5, TR6. My mate had a TR6 and a Porsche. I really always wanted a Ferrari but they were too expensive. I mean, I think the Triumph GT6 was like £850 new in 1967, so I bought that in 1969 for £500 when I was seventeen. Ah, but I was Jack the Lad in Glasgow with that!
"I eventually bought my first Ferrari in 1976: a Dino 246 that I got for £7000. You could buy a house for £7000 at that time. There was no other car that came close. Porsche? They never did it for me. It was always really just Ferrari."
In a life of various careers and varying fortunes, John has been a model and a DJ as well as spending 20 years as a top photojournalist working with high profile publications such as the Daily Express in the UK and the National Enquirer in the USA. He showed our team scrapbooks of his work from the 1970s and 1980s and talked through some of the stories and images he produced during those years.
One of the highest paid photojournalists
"I sold my soul to the Enquirer because they paid huge money. I became one of the highest paid photojournalists in the world. I did stories on Joan Collins, Princess Grace, Bo Derek. Front pages… and there was a huge spread on the Pope. There was no peering through windows: I was always up-front and there was no need, people would come to me.
"That's what allowed me to really get into the cars, the fact that I was so highly paid. In those days there were very few proper photojournalists. There were lots of photographers who could write a few captions but I could work some days in the Daily Express as a reporter on a shift, or as a picture editor, or as a news editor or a photographer."
The obsession with cars that John's income allowed him to indulge led to the purchase of more Ferraris but that first flush of success was cut short in 1987 with the Black Monday stock market crash. "I lost all my money then. I hate stocks and shares because of that, because I went bust. I didn't actually go bankrupt but I had no money, so I decided to sell my cars. I phoned all the dealers and was assured that one car I was selling would be worth £50,000. I sold it to this guy and then drove past his window a week later only to see my car up for £70,000. I went in and challenged him over it and he just told me that the market prices were rising. So, I got ripped off for £20,000 by a car dealer."
The Black Monday crash
Let's just recap. John lost most of his wealth due to the Black Monday crash. Immediately after that he was, in his words, 'ripped off' to the tune of £20,000: a significant chunk of the value of one of his few remaining assets. The phrase 'insult to injury' barely seems adequate, but John Collins shrugged off this adversity without noticeably breaking his stride.
"At that time I also had an F40 coming but, having lost everything, I obviously didn't have the money to pay for it. So, I went to the pub and borrowed £300,000 from all my friends. The idea I had – what Talacrest was originally going to be about – was to start a company where people could buy a £1000 share in a car; so 100 people could own a £100,000 Ferrari. However, the Financial Services Act stopped that.
"My friends had belief in what I told them. I did a little business plan, which I've still got actually. It was a cool idea and they all got it. They would have invested £5000 for 5 shares in a car and had great fun. They'd keep it for 3 years and then sell it so everybody gets a profit. It would've worked fantastic, but you're no longer allowed to advertise and take the public's money without about ten million licenses.
"With the money I'd borrowed I had put 10% deposits on £3 million worth of cars, saying to the dealers, 'I'll pay you in six months when I come into my inheritance. Of course, that was a complete lie, but because I had experience as an investigative reporter I had done my research and the market really was going up, so I plunged in.
"I bought out a big advert with twelve cars for sale. Suddenly, all these dealers phoned up saying, 'You can't advertise my car!' They used a few expletives that I won't repeat. So, I told them to check with their lawyers. I told them that they'd find that I owned the cars as long as I paid on time. I told them that they could sue me if I didn't pay, but at that moment they no longer owned those cars [Laughs]. Some of them tried to send the deposits back but I refused. The ones who did check with lawyers found out that I was right. So, I sold all the cars and made half a million in profit in the six months before I had to pay for them.
"Funnily enough one of those dealers, Michael Fisher, who was a big Ferrari dealer for a long time, is one of my best friends now. Back then though, he was one of those guys who screamed and shouted. He ended up becoming a good friend because I ended up buying loads of cars from him."
John's company, Talacrest, rapidly built a reputation and between 1988 and 2000 became one of the world's top classic Ferrari specialists. After more than a decade at the top of that game, John decided it was time to play a new one.
"Talacrest used to be the biggest in the world, but in 2000 I sold up because I was burnt out. I played polo instead, as you can probably see from the pictures [indicates photographs on the wall]. It's funny: years ago I used to do stories and photos of Princess Diana for the papers but then I ended up playing polo with Prince Charles."
Sorry, that was Chris Evans
At this point in the interview, John was interrupted by the phone. "Sorry," he said after cutting the call short. "That was Chris Evans".
"I met Chris at an auction in London in 2007 – the first one I'd been to since 2000. He said, 'I want to buy some cars.' I told him, 'Well, I'm not in the business anymore Chris. I'll help you but I'm not cheap!' [Laughs]. I told him that I would charge a 10% commission and he said okay. Anyway I put an amazing collection together for him and we became buddies. He's still a great friend.
"In 2008 I broke my back. When Chris's house wasn't finished I told him to come and stay with me in my house. That was where I used to have all my horses but I had to give them away because the injury meant that I couldn't play polo any more. Anyway, Chris and I got drunk, and you know what? Chris Evans bought my house off me when I was pissed, and I didn't even want to sell it! He said, 'There must be a price.' I told him I didn't want to sell, but he kept saying, 'There must be a price.' In the end I said "OK, there,' and said a price. He just went 'Done!' [Laughs].
"Then next day, I said, 'We were just drunk last night weren't we? I didn't sell the house to you?' Chris said 'What did you always tell me John? A deal's a deal.' So he bought my house. I liked that house… [Laughs]. But it was kind of big, you know, 15 acres.
A five year car collection plan
"That car collection I put together for him? Well, I told him it was a five-year plan and I bought him a Ferrari 250 GTO. I sold it on his behalf for $25 million. The guys who bought it, a couple of years later sold it on for $42 million. $17 million in two years: not a bad return."
Meeting Chris Evans set John on a new path – or, rather, put him back on a old one. Unable to play polo as he had done before his injury, John was ready to focus on something different. Chris's request to assist with the acquisition of good cars steered John back into the habit.
"I restarted Talacrest in October 2007. The people who'd bought it from me – an American company – basically screwed it up: they'd started selling Cobras and crap. Anyway, I still owned the building, so I took it back. If it hadn't been for bumping into Chris at that auction I probably wouldn't be back in the car market, but once I started buying for him, a lot of old customers were like, 'Oh can you get me this car?', and before I knew it I was back in the game".
Clearly, the love of cars, Ferraris in particular, is in John Collins's blood. His enthusiasm for cherished registrations is similarly ardent – as might be expected in a man who would pay half a million pounds for one.
"I've also got HDT 1, VRP 1, 1 VRP, ENZ 40, ENZ 246 and then the three
I bought at the auction: 25 O, 250 L and 500 FER. They're not all on cars; I have some on retention that are in the process of being put onto cars. With 25 O, nobody suspected me because I'm not known for buying number plates, you know, so it was a surprise."
At the time of the DVLA auction at which John bought 25 O, the most prolific and widely believed rumour was that Chris Evans had purchased it. Although that wasn't the case, it wasn't long before John heard from him.
"Chris phoned me up and he went, 'Do you know what somebody paid for that number?' I said, 'Yeah, it was a lot, wasn't it?'. Chris told me that he liked the number but the bidding went a bit too crazy. When I told him I'd bought it, he said, 'You [expletive deleted]!' I hadn't told a soul because I really wanted that number, you know?
"The car it's on, 25 O, I've turned down nine million for it, and I know if I said £10 million the guy would buy it, but I don't want to sell it. I can't replace it.
Where am I going to get another? I did sell that car once and I bought it back. I gave the guy twice what he'd paid. The minute I sold it, I regretted it. That's one of the regrets, [John points at a picture on the wall] up there with the California with VRP 1 on it, that is now worth 20 million bucks.
"I sold that to a friend who promised me, swore blind, that if he sold it he'd sell it back to me, but he didn't. I've never spoken to him since because if I'd known what he was going to do I would never have sold it to him, you know? He kept it for a while and then sold it without even picking up the phone to call me. I was pretty angry. But what goes around comes around, and in 2008 he went bust. I thought, Yes! Thank you very much!"
Interview: Angela Banh
Story: Rick Cadger
Photography: Stan Thompson