User guides
We're adding new account features with guides to show you how to use them.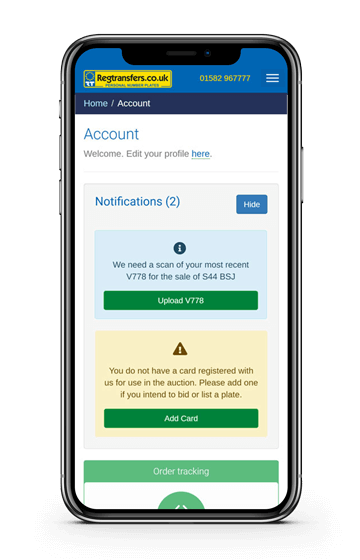 The latest guides
The most expensive number plate?
in the UK
25 O
How much is the UK's most expensive number plate worth? Find out.
in The World
AA 9
Eye-watering prices have been paid for prestige plates. See the full list.
Want to know more?
Number plate guides
About acrylic number plates
Looking for inspiration?
Try using the buttons below.
Let's find yours!
Our sales advisors are available to help you find your perfect number plate.
And they are rather good at finding great combinations that you've never thought of.
Call us on 01582 967777, 9am - 9pm, 7 days a week.