Here's how to upload documents to your Regtransfers account.
The following demonstrates the uploading of a V5C document though it applies to any scanned document(s) including V5C, V750/V778 and Power of Attorney. The steps shown are common on all devices.
---
Sign in to your account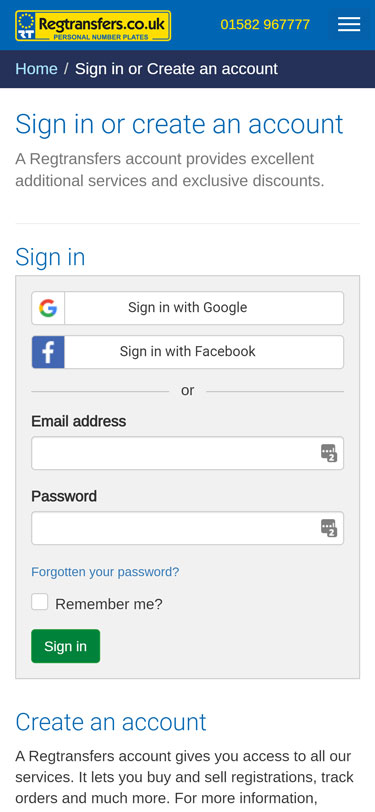 Using the menu icon in the header, select Sign in to your account.Sign in to your account (if not already) via the link in the site header.
Enter your email address (make sure it is the one that you used to buy/sell the registration) and password then press Sign in.
Alternatively you can sign in with Google or Facebook.
---
Account notifications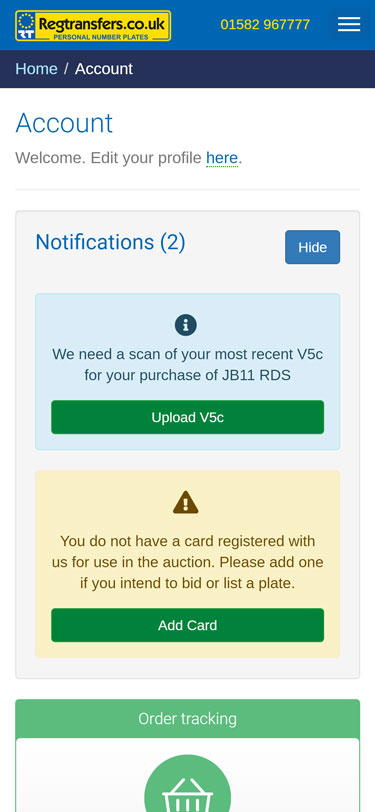 In your Notifications area you'll find a document request for the registration you are buying.
Press the Upload button.
* TIP. If the registration or notification is not present in your account, check that you are using the email address that you used when buying/selling your registration.
---
Complete the form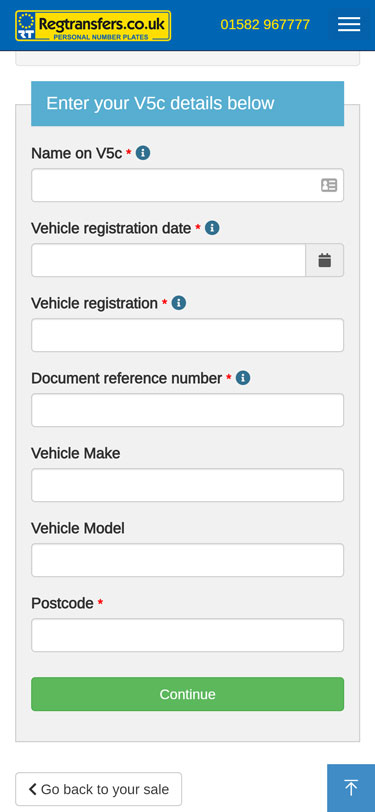 Complete the form with your details.
Samples of the documents are provided to assist you in knowing that you have the correct form. The required fields include info tips that will help you find the information on your document.
When you have completed the form press Continue.
---
Upload your scanned document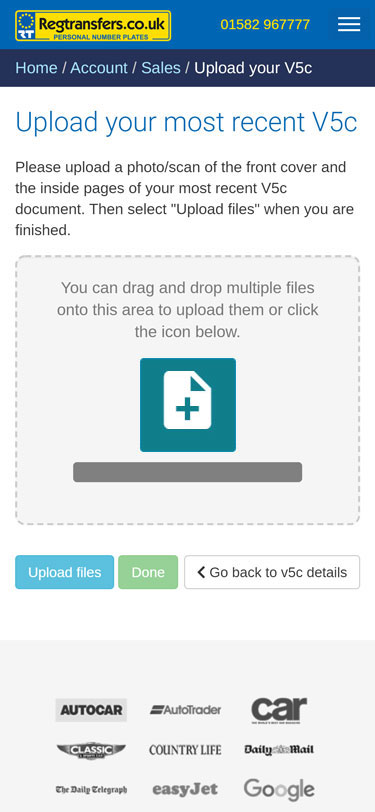 Press the add document icon to browse for the files on your device.
Please make sure that your image file(s) are;
No larger than 10Mb in size
JPG/JPEG, PNG or GIF file formats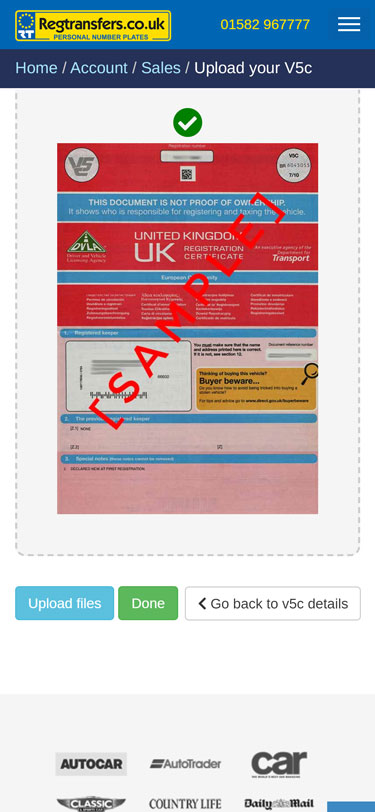 You will now see a preview of your uploaded image.
Press Upload files. A successful upload is indicated by a green tick above the image.
To add another file simply tap the icon again and select your next image, then click Upload files.
When you have uploaded all your file(s), press Done.
---
Viewing your uploads
With your documents successfully uploaded your Order Details page will display your uploads.
If you need to change any of your uploads (such as when you have accidentally uploaded the wrong file), simply delete the file and re upload via the Upload button.