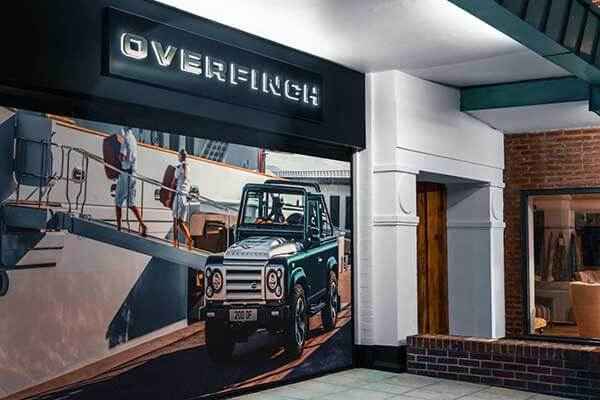 Overfinch
No matter how good a car, it seems as if there is always room for improvement. There's the obvious facelift that a good private number plate offers and that's still one of the easiest and least expensive changes one can make.
However, for some people, only tinkering with the actual fabric of the vehicle can deliver the effect they're looking for. That tinkering may take the form of DIY modifications such as spoilers and body kits or, for the mechanically minded, engine or suspension upgrades. Manufacturers themselves have occasionally joined in the fun by collaborating with third-party partners to produce souped-up versions of existing production vehicles such as Ford's Sierra RS Cosworth and Vauxhall's controversial Lotus Carlton, which generated a fair bit of excitement in the late 1980s and early 1990s.
Many well-known mass-production cars have become renowned for their suitability as platforms for modification and tuning: classic Mini, VW Golf, Toyota Supra and Mazda MX5 all have the potential for dramatic transformation.
This is what most people think of when they hear about modding and customising but there is a whole other level of automotive makeover: another world where the pre-facelift vehicle is already a fine and expensive specimen in its own right. In this alternative world, where some people would cry "sacrilege!" at the very thought of marring their beloved luxury ride, the SUV is king and the dominant brand is Land Rover.
Transformers
Although they won't register on the radar of your average motorist, a growing number of specialist companies focus their creative energies on transforming Land Rovers and Range Rovers.
Project Kahn, Urban Automotive, Kingsmen Editions, Fantom Styling are just a few of the names seen replacing the manufacturer's branding emblazoned across the front of high-end Land Rover and Range Rover SUVs, but mention Range Rover styling to anyone in the know and the first name that springs to mind will probably be Overfinch.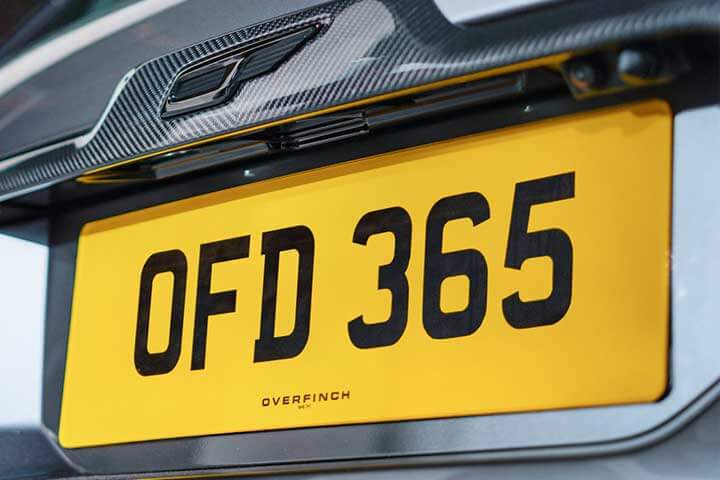 In its early incarnation, Overfinch reshaped not only the factory cosmetics of Land Rover's finest but also interfered under the bonnet, replacing stock engines and transmissions with beefier offerings that turned robust but refined high-end SUV's into mean machines of borderline-preposterous power.
The brand was bought in 2010 by current CEO Kevin Sloane, who had previously been the UK's sole distributor of Overfinch products. These days, the prevailing sentiment seems to be that Land Rover now equips its vehicles with sufficiently macho engines, so today's Overfinch has evolved accordingly and now focuses its team's talents on transforming the SUV's body and cabin. With the optional exception of Overfinch's unique take on the classic Defender, engine replacements are no longer on the menu.
Overfinch's focus in recent years has been the premium Range Rover and Range Rover Sport models but they offer upgrades for all Land Rover vehicles, including the classic Range Rover and Defender and, most recently, the controversial new version of the Land Rover Defender.
Blending new and old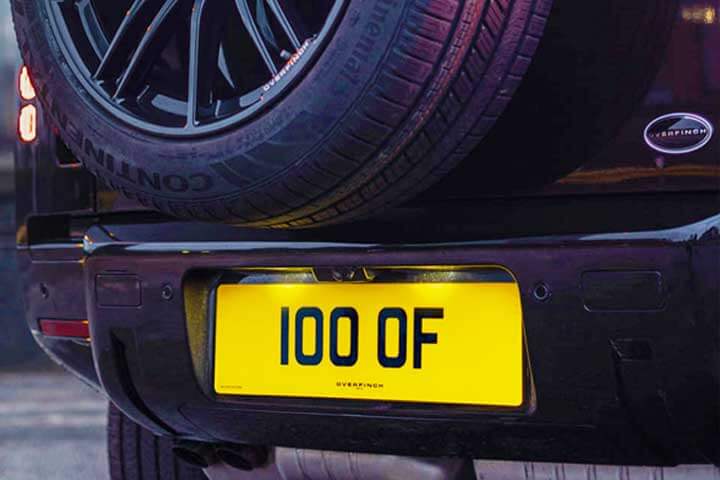 Although the mechanical side may now be beyond Overfinch's remit, the paintwork, wheels, bumpers, spoilers, grilles, side skirts, exhaust pipe trim, mirrors, interior and upholstery are all fair game.
The development of carbon fibre technology and technique has provided a superior alternative for parts that would previously have had to be fashioned from fibreglass or plastic. Indeed, the structural weave of carbon fibre has its own distinctive, classy appeal that makes it a feature in its own right rather than something to be masked with paint and Overfinch has embraced this contemporary aesthetic in the themes it applies to its range of vehicles.
Other aspects of the transformations still reflect the demand for traditional materials such as leather and occasionally wood in upholstery and trim, but Overfinch tries to balance this with today's ethical concerns by taking care that leather is sourced responsibly and any woods used are FSC certified and fully traceable. The company is also willing to provide non-animal upholstery alternatives should a client request it.
Total personalisation
Now veterans of four decades blazing the Land Rover modification trail, Overfinch have been Regtransfers customers since 2008 and have purchased a range of fine registrations from us.
Amongst those numbers are three superb Overfinch branding combinations, 2 OF, 100 OF, 200 OF and OFD 365, which are used for promotional events, photographs and videos. Overfinch will also arrange to have a private registration assigned to clients' vehicles where required.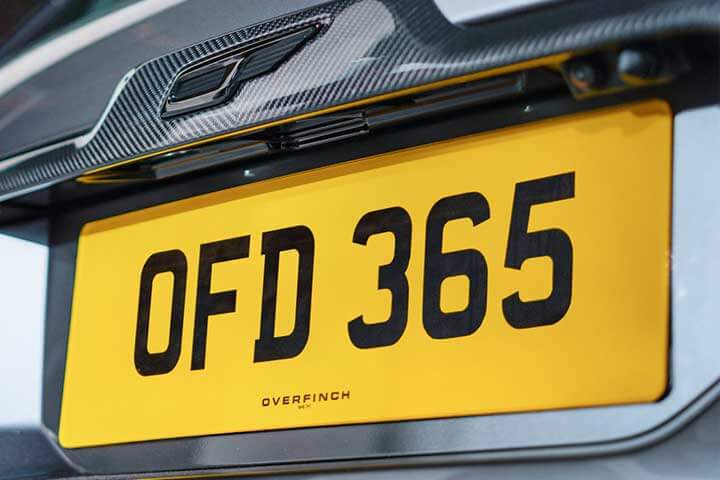 Private plates enhance the exclusivity of a vehicle and allow clients to go the extra mile with their personalisation journey. They not only enhance the exclusivity of the vehicle but allow clients to inject a touch of their unique character.

"Many of our clients own more than one vehicle, so they tend to have a family of themed plates which ties a car collection together very nicely.
Dream team
Overfinch's UK company has around 50 employees and the US subsidiary plans to grow its current team from 20 to 50 to match the UK operation very soon. As demand increases the company still has to maintain its challenging delivery schedule and all departments, from leather trimmers to the body workshop, contribute equally to that effort.
Generating that all-important demand is the design department that works closely with the sales team to turn customers' concepts and dreams into reality. This part of the business works around the calendar of Land Rover model updates to refresh Overfinch's designs accordingly.
Of course, a custom or bespoke edition of an already pricey car is not something for the shallow of pocket and the Overfinch magic commands an eye-watering price tag. That said, as we have seen with the frequent breaking of private registration price records, people who have the resources are more than willing to pay for exclusivity and near perfection. For most of us, the Overfinch Range Rover resides in the same dreamland as yachts, helicopters and beach houses. But if, by some twist of chance, those elusive lottery numbers were to fall right…
Well, it couldn't hurt to browse the Overfinch portfolio, could it?
---
Many businesses use private number plates for marketing purposes. They are ideal for increasing brand awareness for your business.
Ultimately, buying a private number plate is perfect to make your vehicle stand out on UK roads. Whether you want to make your car more personal or perhaps, give your business more attention. We're sure you can find the perfect plate suited for you at Regtransfers.