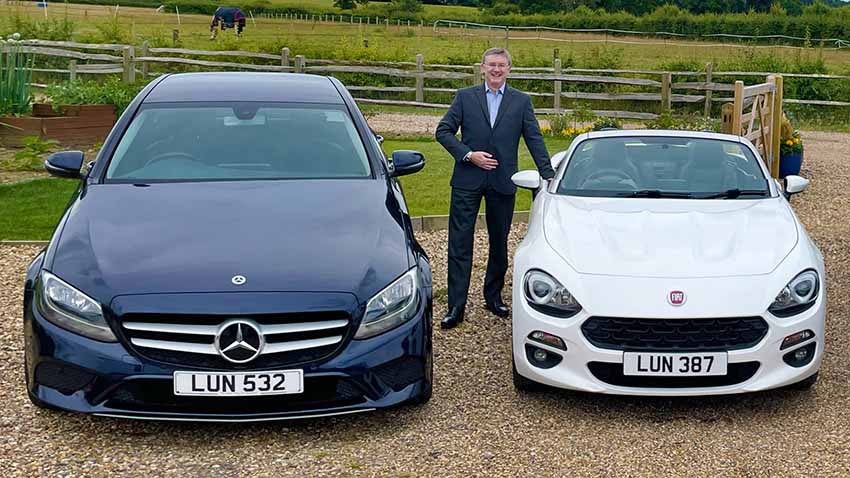 Just like Myself!
Martin Lundy-Lester still has the first private plate he ever bought. Or, rather, he kind of has it but doesn't have it, if you see what we mean. We'll let Martin explain.
"I bought K2 LUN when I was in my early 20s. It first went onto a bright red Citroen BX TZD which I loved," he says, "then it was on a Ford Granada GL. After that, my mum let me 'rest' it on her K-reg Vauxhall Nova for a short time, as I didn't have a car new enough. That was back in 1997 and she's been driving around in cars displaying K2 LUN ever since. I'm not sure she even remembers that it's actually mine."
Since then, Martin has bought and sold a number of personalised plates and has recently concentrated on collecting LUN numbers. "They originate in North Wales, where I grew up," he says. "They are also a shortened version of my surname. I currently own LUN 387, LUN 465, LUN 532, LUN 794 and LUN 840, two of which will be passed onto my boys when they are old enough to drive."
As owner of Keller Williams Martin Lundy-Lester Estate Agents, Martin considers his private plates to be good for business.
"I love the way that the plates advertise my company as I travel around the local area on viewings and valuations. I live on a farm in West Chiltington, a beautiful part of West Sussex. I've been helping people to move here and to the neighbouring villages for the last 12 or so years, so my LUN plates are very well known.
"I've used Regtransfers for several number plate transactions over the years and I have always found the team there to be very professional, friendly, efficient and helpful - just like myself!"
www.kwuk.com