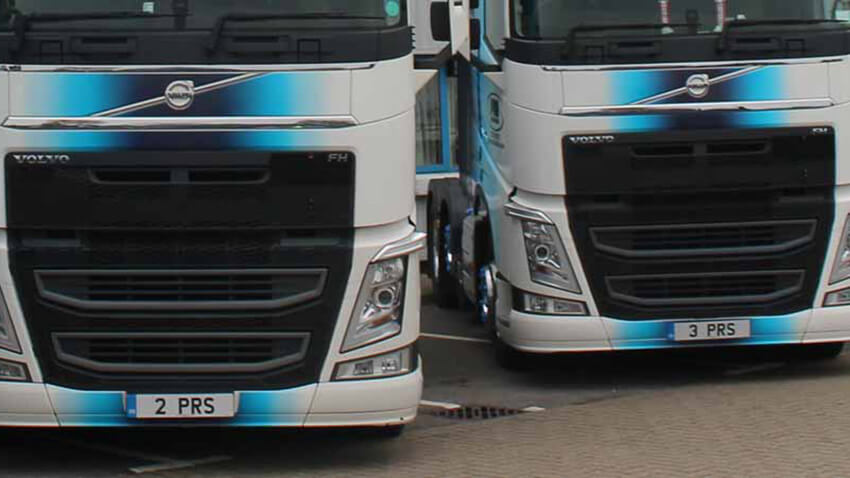 How PRS use private number plates for branding
The headquarters of PRS Distribution Ltd, situated near both Heathrow Airport and a selection of key motorways, is ideally located for a transport, distribution and logistics company.
Like most businesses, PRS has its own take on branding, marketing and generally promoting their name and, like an increasing number of firms, one of the innovations they have adopted in style is the use of private number plates on their fleet vehicles.
A fabulous collection of number plates
Phil Coombs of the PRS team realised what a great collection they had acquired and suggested to his boss, Paul Sawdon, that they should contact Regtransfers and tell us about their enviable array of plates.
"We have 1 PRS, 2 PRS, 3 PRS and 4 PRS on our fleet of Volvo tractor units," Phil told us, "and other vehicles display 8 PRS, 9 PRS, 10 PRS, 14 PRS, 15 PRS, 16 PRS and 17 PRS." PRS also owns a number of HGV plates, including 1 HGV, plus a series of current-style PR51 (PRS 1) registrations: PR51 VAN, PR51 DAF, PR51 JCB and PR51 HGV, all of which are displayed on vehicles. And there are more that space doesn't permit us to include!
www.prsdistribution.com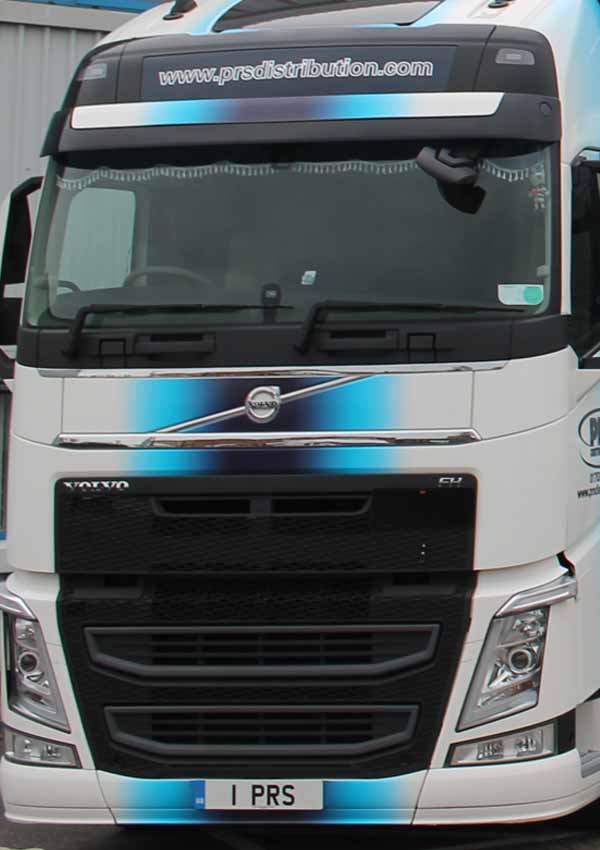 The fantastic 1 PRS number plate
---
Regtransfers has been waving the banner of personal number plates for over 40 years now. Since 1982, we have had various customers buy registration numbers to strengthen their marketing strategies. Find out how you can do the same for your business with our selection of private number plates today.