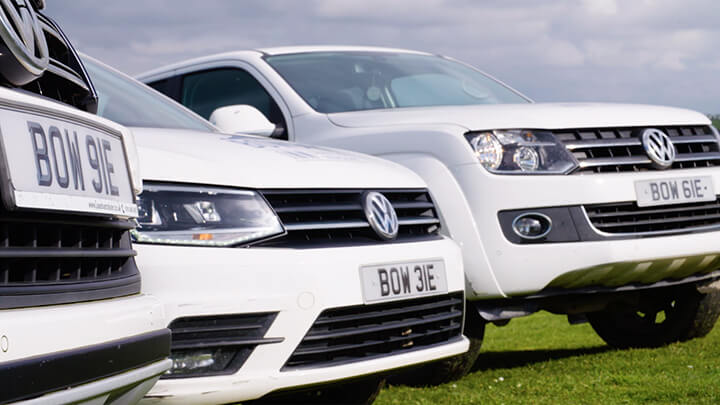 The Bowgie Inn, Crantock, Newquay
The Bowgie Inn must surely enjoy one of the most attractive locations of any pub in the UK. Perched between Crantock Beach to the east and Porth Joke Cove (locally "Polly Joke") to the west, the pub and its car park look out over Crantock's sizable expanse of sand to the mouth of the tidal river Gannel. The Bowgie Inn is perfectly situated to cater for the surfers and hikers who frequent Cornwall's beautiful north coast, as it is just a few miles from Newquay. The pub's name comes from the Cornish word 'Bowgie', which means 'cowshed' and with its low-beamed ceilings and traditional features, The Bowgie Inn has charm and character to spare.
Owners Andy and Sally Pickles must surely have the best jobs in the world and they are quick to admit it. "There's not a day that goes by when we don't stop and appreciate how privileged we are to live and work in such a stunning place," says Sally.
Sally has owned The Bowgie with her business partner, Andy, for over 45 years, so it is not surprising they have formed bonds with a large number of visitors during that period. "Generations of customers have been visiting us for years," Sally says. "So many people hold a special place in their hearts for The Bowgie."
While the pub's wonderful cliff-top setting doesn't change, The Bowgie team's standards of service, quality and hospitality are constantly evolving and there has also been a substantial physical transformation over the last few years, with a comprehensive refurbishment improving facilities and comfort for visitors. Although The Bowgie has a long history, with parts of the pub dating from the 18th Century, the team ensures it caters to its patrons' 21st Century needs with an active social media presence and a popular "surf-cam" that provides views of Crantock Beach - very handy when planning a surf session.
Of course, to survive in a challenging climate for the hospitality industry, a business like Sally's needs to keep its advertising and marketing efforts as up to date as the facilities it offers. On that front, Regtransfers has been able to lend a hand in supplying eye-catching promotional registrations for The Bowgie's small fleet of sign-written business vehicles.
"As a well-known pub, it's really important that we're easily recognised," says Sally. "I knew having personal plates made real commercial sense."
Initially, Sally believed that there were no Bowgie-appropriate registration plates available. Nevertheless, she contacted Regtransfers in 2017 and was delighted to discover that BOW 9IE and BOW 6IE were for sale. Both numbers were duly purchased at that time and, more recently, Sally came back to Regtransfers for a third private registration, BOW 31E, thus completing the very effective branding exercise.
"With The Bowgie now looking beautifully sleek and stylish, including all new exteriors and interiors in-keeping with a coastal colour scheme, we had to make sure our vehicles were looking the part as well. It's amazing how many people wave to us when we're out and about in Cornwall," Sally says. "Our registrations really help us to stand out and be recognised."
Even that modest boost to awareness amongst potential customers is of huge significance at the moment. The consumer organisation CAMRA, the Campaign for Real Ale, estimated that 29 pubs closed every week across Britain in 2015. That was before the Covid-19 pandemic put additional pressure on a sector already feeling the pinch. Luckily, the combination of a rock solid reputation, a beautiful setting and those perfect private plates means that the customers are already queueing (metaphorically speaking) to get back for meals and drinks.
Sally and the team are eager to welcome everyone back from April, when pubs begin to reopen. Stringent hygiene measures, social distancing and a booking system supported by a custom smartphone app will ensure customers can relax, enjoy their visit and begin to feel almost normal again.
"I couldn't be happier with the service we received from Regtransfers: helpful, friendly and super efficient," says Sally. "We'd like to thank you for making this possible and for handling the process with expertise that made it 100% stress-free for us. Our new number plates really are the cherries on top of our exciting refurbishment cake, and we couldn't be happier with them!"
www.bowgie.com