If you live in the UK and have ever bought a car then you will probably be familiar with AutoTrader, the leading motoring classifieds brand. Since its days as a print publication, AutoTrader has recognized the popularity of private number plates and personal car registrations. The AutoTrader number plates section features advertisements from the UK's top independent number plates dealers, and advertising for that niche is prominent throughout the site.
Years ago, the now-defunct print editions of AutoTrader and its competitor Exchange and Mart were the first places many people encountered private car registrations. Those huge listings of available numbers were somehow compelling and it took a rare self-discipline to resist the urge to scan them in search of one's name or initials on a number plate!
Regtransfers was one of the very first dealers to be included on the AutoTrader website's number plates page. It is a partnership that has proved to be robust, and productive for both parties. As the UK's leading independent supplier and main source of information on all topics relating to car registrations and number plates, Regtransfers is always present, maintaining a high profile in the media. We try to make ourselves as easy for you to find as we can, so we will always be available to answer your questions and assist with all your number plates requirements. That is why we team up with market leaders such as AutoTrader.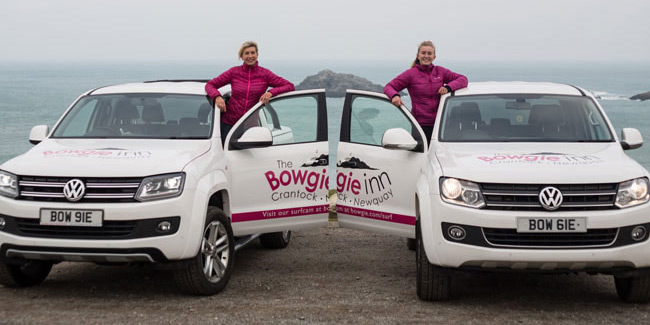 Our signature plates couldn't be better. It's actually difficult to find something that spells exactly what you want, but Regtransfers delivered our ideal registrations, not once but twice! They're a real topic of conversation when people see us and I'm certain that they help us raise our profile and promote the business.
Sally Pickes - Owner/Manager, The Bowgie Inn