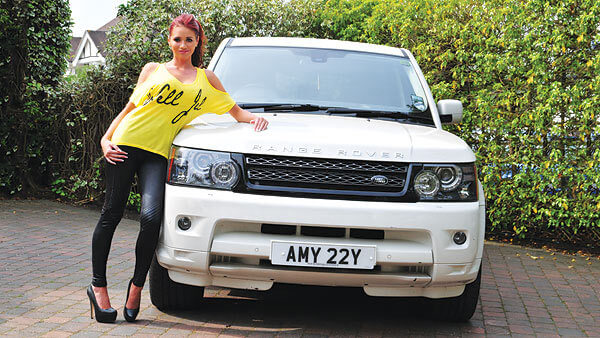 Amy Childs
"Reality" broadcasting of one kind or another has been around in the UK since before the Second World War, although the label itself is a more recent development, as is the emergence of a loose consensus regarding what constitutes a "reality" show. Programmes such as the British version of Candid Camera, which was first screened in 1960, introduced the principle of depicting ordinary people in unscripted (though often arranged) situations but it is with subsequent generations of shows - arguably beginning with the advent of Big Brother in 2000 - that the genre has become prominent to the point of ubiquity. Finding a television channel that completely shuns reality output is not easy.
There is no sign of the phenomenon losing momentum. In all of its varieties, reality television seems (despite the scathing attention some shows have attracted from critics) to be as popular as ever with the public. From the contrived situations of Big Brother and I'm a Celebrity… to the competitive formats of MasterChef and Strictly Come Dancing, viewers are addicted to shows that perform a peculiar inversion: a bit of conceptual sleight-of-hand whereby ordinary people are turned into instant celebrities, while the rich and famous find themselves precipitated into situations where wealth and status count for nothing.
Despite the astonishing popularity of the programmes themselves, the fame achieved by participants seems usually to be relatively short lived. With the exception of some winners from the talent show sub-genre, very few reality stars seem to persist.
Warhol's famous comment about everyone getting 15 minutes of fame seems to have been prophetic. One of the more recent additions to the reality stable is The Only Way is Essex (popularly abbreviated to TOWIE, or "Towie" when spoken). TOWIE is in the vein variously known as "contrived but not scripted" or, more pejoratively, "scripted reality". The cast are filmed as they ostensibly go about their daily lives. Despite their many layers of cosmetic adornment and enhancement, the show's opening caption claims that "the people are all real although some of what they do has been set up purely for your entertainment." The degree of scripting and contrivance has been the subject of lively debate.
So far, few of TOWIE's cast have gone on to wider fame. Former participant Mark Wright has made a few subsequent television appearances but his own show, Mark Wright's Hollywood Nights, vanished after one series due to low viewing figures. To date, the only TOWIE star who has enjoyed significant success outside of activities directly tied to the show is Amy Childs.
Amy appeared in the first two seasons of The Only Way is Essex, and immediately became a focal point and one of the most popular characters. There was a certain, endearing starry-eyed enthusiasm about her that appealed to viewers.
Her aspirations seemed plausible and she did appear to have some sense of direction and ambition. She chose to leave after the second series.
In August 2011 The Guardian ran an article questioning TOWIE's ability to survive Amy's departure. Despite the article's satirical tone, there is universal acknowledgement that the loss of Amy was a real blow to the programme.
Although the media often highlights the dubious reality of TOWIE, there is no denying that Amy's activity since leaving the show has proved that her energy and determination are genuine. Indeed, Amy's success at school had already shown that she knew how to knuckle down and work. She was head girl at the Raphael Independent School in Essex, and she received qualifications as a beauty specialist from Brentwood Academy.
Since leaving the show, Amy has put her positive qualities to work across a range of projects. Amy has appeared in Vogue and has modelled for Topman, Lipsy, Ultimo, Tesco, Samsung and others. In addition to her modelling work, Amy has made regular appearances on television. She came fourth on the 2011 series of Celebrity Big Brother and has been the subject of her own fly-on-the-wall reality series. She has appeared as a guest on panel shows and as a presenter, notably for the fashion segment of ITV's This Morning magazine show. She has written magazine columns and is a firm favourite of tabloid newspapers and celebrity magazines.
In October 2011 Amy launched her own eponymous autumn/winter fashion collection. The collection was a great success achieving excellent sales and Amy kept up the momentum with a spring/summer collection that launched in March 2012 and a second autumn/winter collection in September 2012. She has opened her own beauty salon, launched a range of beauty products and produced a best-selling fitness DVD. Amy has also put her image and fame to work for good causes including the Cure Cancer charity. It has been a busy time.
"These last two years have been amazing," says Amy. "It was an overnight success. I was working in Loughton as a beautician when I met a guy who said they were doing a programme about Essex. I went along and I didn't even need to audition. It all just went on from there."
Certainly Amy's appearance fitted in perfectly with the feel of the show. One can imagine that she would have seemed almost ready made for TOWIE, but Amy's image actually owes little to the programme.
"I've always been like this. Ever since I was young, I've loved dressing up. This [Amy indicates her hair and make-up] is how I always go to work; I've always been the same. Some people did think it was just for the show, but this is how I used to go to work before TOWIE. I've always loved fashion."
At 22 Amy is already a millionaire. Her rapid ascent to fame and fortune has meant that Amy is able to indulge in a few luxuries; unsurprisingly, a nice car is one of them. No
TOWIE
fan would expect Amy's white Range Rover to go without a little extra adornment, so her
AMY 22Y
personal number plate
comes as no great surprise.
"I've always had personal plates; I had EA07 AMY before. I really like to name my car and I wanted another AMY plate. I seem to lose the car all the time, so I think I need my name on it!
"In Essex, we all have personal plates. They make great gifts and I know loads of people who have them."
Nice though the Range Rover is, Amy wouldn't mind something a little nippier. "I really like the Audi R8..."
Amy's mum, Julie, is less keen on that particular model. "She's not having one of those," she tells us. "They are too fast. A boy's car!" And, as Amy lives at home, Mum still gets to have an opinion on how she lives.
Home, for Amy Childs, still means the family house that she shares with her parents, Billy and Julie, and her brother (also named Billy) in Brentwood. Furthermore, Amy has chosen to operate some of her business ventures locally. Her beauty salon and her new clothing boutique are both in Brentwood.
This is one millionaire celeb who remains true to her roots. Amy is unquestionably a genuine Essex girl, and proud of it.
Story: Rick Cadger
Interview: Angela Banh
Photography: Stan Thompson