100 Percent Vinnie Jones
Regtransfers: The World of Personal Number Plates has interviewed many sports stars and people from the entertainment world, but the chance to speak with someone who combines a current Hollywood film career with earlier fame as a successful premier league footballer and international team captain… Well, let's just say that opportunities of that sort are few and far between. So, the reader can probably understand how delighted we were when X-Men star Vinnie Jones told us he was happy to appear in the magazine.
Vinnie's 2006 role, as Juggernaut, the massively destructive super villain in X-Men: The Last Stand, introduced him to a whole new audience. The subject matter, and the '12' certificate the movie was given for its UK release, appealed to a market that may not have had the chance, or the inclination, to see his earlier outings, many of which were'18' certificate crime capers.
Slightly more mature filmgoers, however, will be familiar with Jones's early roles in Guy Ritchie'sLock, Stock and Two Smoking Barrels and Snatch. These are also the people who are likely to remember his soccer career, and the controversial 'hard-man' label that made the move into tough-guy movie parts such a logical one.
As a professional footballer, Vinnie Jones played for Wimbledon (as part of their 1988 FA Cup winning team), Leeds United, Sheffield United and Chelsea, finally retiring from the game at the end of a period spent as player/coach with QPR. His playing style was determined and uncompromising, and he became known as much for the controversy that constantly surrounded him as for any technical ability he may have shown. His approach often resulted in his being booked or sent off, however, the period he spent at Leeds United showed that he could also put up a good account of himself without resorting to the aggressive tactics that had so often brought him into conflict with officials. Vinnie also earned nine caps with the Welsh national team, which he eventually captained against Holland.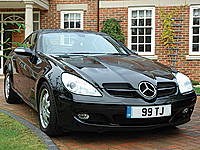 In 1992, he presented a video entitled Soccer's Hard Men, which featured archive footage of Vinnie and other aggressive players. His involvement incurred the strong disapproval of the FA, who claimed he had brought the game into disrepute: a charge that carried a hefty fine.
Since leaving football, Vinnie has made more than 60 television and film appearances, with many more projects either in progress or at advanced planning stages. Most of his screen work has, at least in part, reflected the tough reputation he developed during his football career: nevertheless, there is a lighter side to Vinnie Jones - even, dare we say, a sense of humour.
Vinnie and fellow tough-guy actor Ross Kemp sent themselves up in a well-received episode of Ricky Gervais's sitcom Extras. The two faced each other in a brilliantly conceived confrontation scene, and showed that they were more than able to laugh at themselves and the stereotype characters for which they have been known.
That hint of a humorous side was very reassuring to our team when they visited Vinnie at his home in Hertfordshire. He had set aside a morning for us, shortly after his return from Ireland, where he had finished filming Mark Mahon's boxing drama Strength and Honour, and shortly before he was due to fly to LA to discuss forthcoming movies.
We were aware that Vinnie had bought a few personalised number plates (hence the request for the interview), but we were still surprised when we discovered how many of his family members have personal registrations displayed on their vehicles. "I just think they're brilliant," he says. "Ones that spell words, ones with your initials… they're great. A good plate is the business. It's handy that you can cover the age of a car with a dateless plate as well. If I see something like a new Bentley with bog standard plates, I just think it's wrong. I mean, why go half way? A good car needs a good number. They're unique aren't they? And they reflect your identity and become a part of you. I'm surprised more people don't know how easy it is to get one. I got one for my mum from you guys about ten days ago, and it's already on the car.
"I have 100 VJ on my car. My son says it stands for 100% Vinnie Jones. My wife, Tanya, has 99 TJ. I've also bought plates for my mum and Tanya's mum, and I got one for my dad, who thinks it's great. Now I'm looking for one for my son." Vinnie recently acquired a registration for his daughter from Regtransfers. "Kaley has 75 KJ. I got that for the car I bought for her 17th birthday." Kaley's MG car was significantly customised by the manufacturer to suit their requirements. So much so, Vinnie says, that: "On the log book it says '1 of 1'."
His own number plate prompted a singular encounter a few years ago. "I was driving and an old geezer was driving behind me. He kept flashing his lights so I pulled over, thinking there would be trouble. He came out of his car and said 'Where did you get that from?' pointing at my number plate. 'I had that in 1939!' What are the chances of that?"
Movie success has its benefits, so surely now, Vinnie could have any plate he fancied. What would be his ultimate? "I like what I have. I mean, I might see something good every now and then but, like I said, it becomes a part of you, doesn't it? I wouldn't want to swap mine."
Back to the subject of that movie success: Vinnie himself would surely agree that his early parts were not exactly demanding of a highly developed acting talent. The fact that he was selected for his roles in the Ritchie films because of his image meant that there was a real likelihood of typecasting. Scepticism about Jones's real acting ability continued with his subsequent films, as none of the parts he played really put it to the test.
When ask if he finds the tough-guy parts hard to play, Vinnie switches on his withering stare. Completely straight, he says, curtly:
"No."
After a second of chilling silence, our interviewer notices the hint of a twinkle in his eyes, and everyone starts breathing again.
The run of simple hard-case roles was interrupted in 2001 when he played a footballer in Barry Skolnick's remake of The Mean Machine. The movie was about a star footballer who found himself in prison. Paradoxically, it was in depicting a character who was, in some respects, an echo of Vinnie's former sporting incarnation, that his first real acting test came. Although consensus among audiences and critics was that his old colleague from Lock Stock and Snatch, Jason Stratham, gave the most memorable performance in The Mean Machine, there was also unanimous acknowledgment that Vinnie actually could act. Furthermore, he had done a pretty good job of it.
Sadly, none of the next few parts really gave him a chance to develop the ability he had revealed in Mean Machine. However, he did get to work with some skilled veterans, not least in X-Men: The Last Stand, in which he co-starred alongside Patrick Stewart, Halle Berry and Sir Ian McKellen.
In a movie career that now spans a decade Vinnie has rarely gone short of work. Certainly much of the work he has produced has been less than top-flight, but that was arguably due to the lack of opportunity suffered by many novice actors, and to typecasting in the early days. More recently, he has found his range of opportunities expanding.
One recent project of which Vinnie is particularly proud is The Riddle, written and directed by Brendan Foley. The cast includes Sir Derek Jacobi and Vanessa Redgrave, but Vinnie gets top billing, and the main role. Once again, there is a link with his previous career (he plays a sports reporter with more serious journalistic aspirations), but the sporting reference in this movie is superficial, and largely irrelevant. As far as Vinnie is concerned, this one has given him a real chance to get his teeth into a substantial acting role.
"I'd like to do some comedy," Vinnie says, but so far, it seems, the more light-hearted parts have not been forthcoming. "You get sent scripts, but unless you're an A-list actor you can't dictate your roles. Until I can do that there will be two reasons I take on parts: either I love the script or the money is great!"
The impression one gets is that Vinnie Jones is revelling in his new environment. He clearly loves working with actors he has admired, and he is still new enough at the movie game that the thrill of meeting Hollywood superstars has not completely faded away. "When I did Gone in Sixty Seconds my first scene was with Angelina Jolie and Nicholas Cage. I just couldn't believe it."
Does he miss football? "No. I was getting sick of it, to be honest. I still go and see matches sometimes, but playing… well, you'd have a bad game and you'd get slaughtered. You'd have a good one and no-one would say a thing. "Despite all that, the football did help. It's where I started."
---
Rick Cadger
Interview: Angela Banh
Photography: Stan Thompson