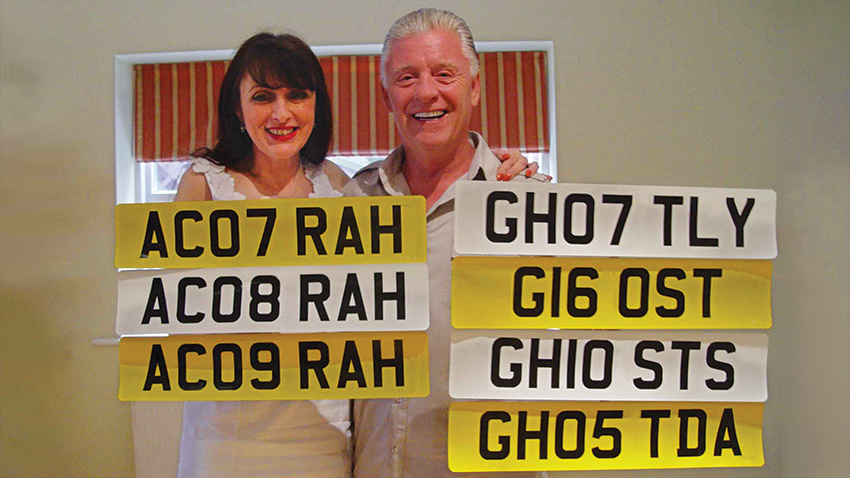 Derek Acorah
Derek Acorah is widely known as the UK's top spirit medium. As a young man, Derek fulfilled a boyhood ambition to be a footballer when he signed for Wrexham as an apprentice. Two years later he had moved on to Liverpool FC, his home town, under manager Bill Shankly. After spells with other clubs, he left the UK for Australia to pursue his career in football, but returned to England some years later following an injury which put paid to his footballing future.
Acorah says that he had always been aware of his spiritual awareness. His psychic powers have been with him since childhood. Upon his return to the UK he set up as a full time spirit medium, in a small office based in Liverpool. Success in his new field was not instantaneous and Derek found his rise to international fame and household celebrity took a long time.
In 1996 Granada Television aired a new show called The Psychic Zone. Following the success of his initial appearance on the show, Acorah was regularly invited back to feature in weekly segments. He then worked as a main contributor in a spin-off show called Psychic Livetime. Later he was given his own show, Predictions with Derek Acorah, where he would conduct readings for members of the public in their own homes.
In January 1998, Derek travelled to Los Angeles where he took part in various paranormal investigations there and in Hollywood. He recorded a pilot for a new show named Connections with Derek Acorah. The show involved touring the streets of Santa Monica giving impromptu readings to members of the public but sadly the show was never picked up by any of the television networks. In July 2001, Derek was asked to feature in a new British television programme called Haunting Truths which was subsequently sold to the channel Living and renamed Most Haunted. It was at this time that he became Britain's most widely known medium and was described as "the sexiest man in spiritualism". He worked on the show for six series until his departure in 2005, when he left to pursue other projects.
In Spring 2003 Living commissioned Antiques Ghost Show which featured the art of psychometry, with Acorah exploring the mysteries of family heirlooms. Derek Acorah's Ghost Towns followed which involved the public, and highlighted their personal stories of ghostly activity in locations rather more mundane than the well known stately homes, castles etc that had been the norm for Most Haunted. Derek would also knock on people's doors and offer them a private sitting in their own homes. Acorah was joined for the first two series by presenters Daniella Westbrook and Angus Purden, followed by Myleene Klass and Rhodri Owen for the third and final series.
In 2004, Derek was presented with the Variety Club of Great Britain's Multichannel TV Personality of the Year Award, as chosen by its members. To mark the 400th anniversary of the Gunpowder Plot (1605), Living commissioned a one-off programme called Derek Acorah's Quest for Guy Fawkes which was broadcast on November 5th in 2005. Derek travelled the country, visiting key locations in order to retrace the footsteps of Guy Fawkes.
In 2007, along with his wife Gwen, he travelled to Egypt to film Paranormal Egypt. This six-part series was commissioned by Living and saw Derek venturing into sacred tombs within the Pyramids, seeking out spirits of ancient pharaohs and gods.
2009 featured two programmes where Derek attempted to make contact with the spirit of Michael Jackson. Earlier this year he took part in a live online seance. The event was hosted by The Sun describing him as the 'UK's foremost medium'. Derek is currently half way through his UK theatre tour, aptly named True Vision.
Derek lives with his wife of 15 years in Southport, along with his two dogs, a cat, 15 chickens, three ducks and a prized collection of koi carp. His love for animals is apparent, always having had pets around him. Derek has a love of fast, luxurious cars, his present chariot being a Chrysler 300 Hemi, with a huge 5.7 litre engine.
He is nominee to a variety of cherished numbers, all of which are currently on retention. Derek says, "I've always thought of private number plates as an extension of one's personality. To have your name or your profession displayed on a vehicle is the ultimate accolade and testament to the success or achievement of your work. I am proud and privileged to be the nominee of such fantastic individual number plates and look forward to eventually owning a fleet of vehicles with them all on display."
www.derekacorah.com