Private number plates from Regtransfers
The UK's biggest supplier of private number plates
Lines are closed until 9am.
We are here 9am - 9pm, 7 days a week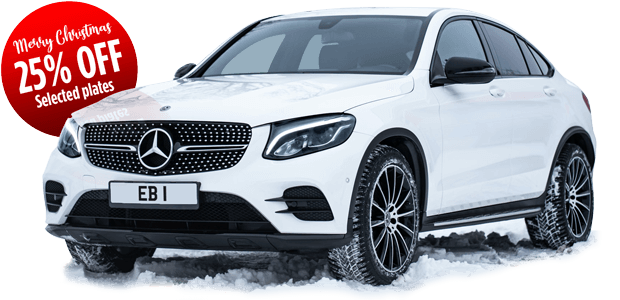 Private number plates
Regtransfers is the UK's largest private number plate supplier. Established in 1982, we have a 40-year track record in the industry and a second to none reputation.
Finding and purchasing your dream number plate is a safe and easy process. As the industry leader with more than 50 million number plates, we are perfectly placed to help you. All you need to do is enter your name, initials or favourite numbers in the search box.
We can help you sell your private registration number too. Selling is also a simple matter with our help. Start today with a free, no-obligation valuation from our team of experts.
Whether you are looking to buy or sell a personal number plate, our friendly and experienced team will be here to provide you with unbeatable value and service.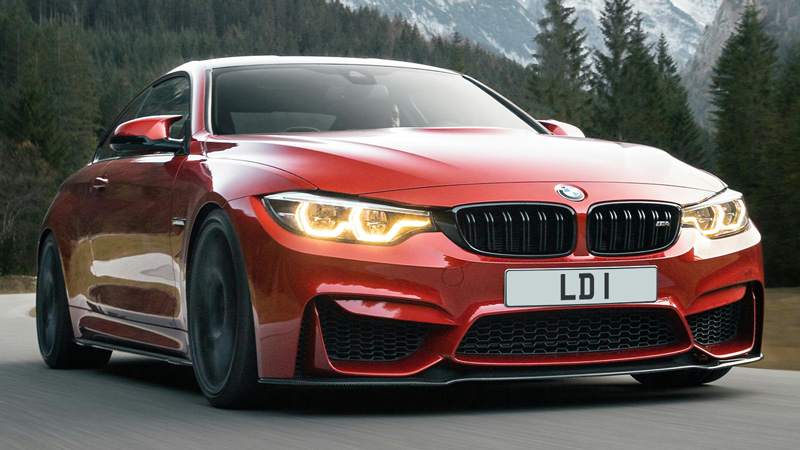 Buy number plates
With our help, owning your own personalised number plate has never been easier. Whether it's for your own car, a gift for a loved one or as an investment, we offer you the best chance of finding that perfect registration from the UK's largest selection of private number plates.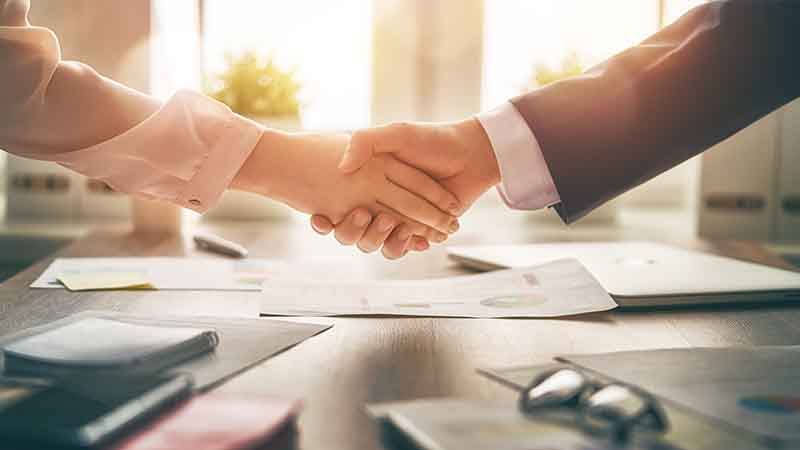 Sell number plates
Receive a free, no-obligation valuation today from our specialised team of experts. With 40 years of experience, we can provide you with an informed and realistic price estimate, giving you the best chance of selling your private number plate to thousands of potential buyers at the right price.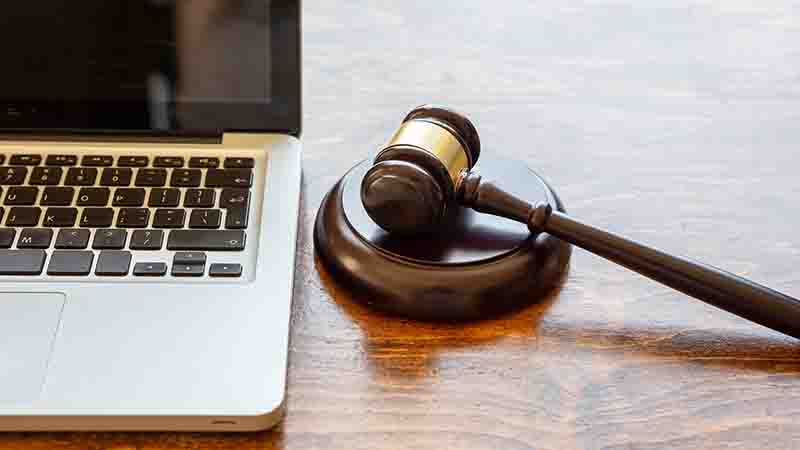 Number plate auctions
Our premium private number plate auction service offers a safe environment for both buying and selling online. As always, we make the process as easy as possible and offer you the reassurance that comes from knowing that we will oversee the whole transaction.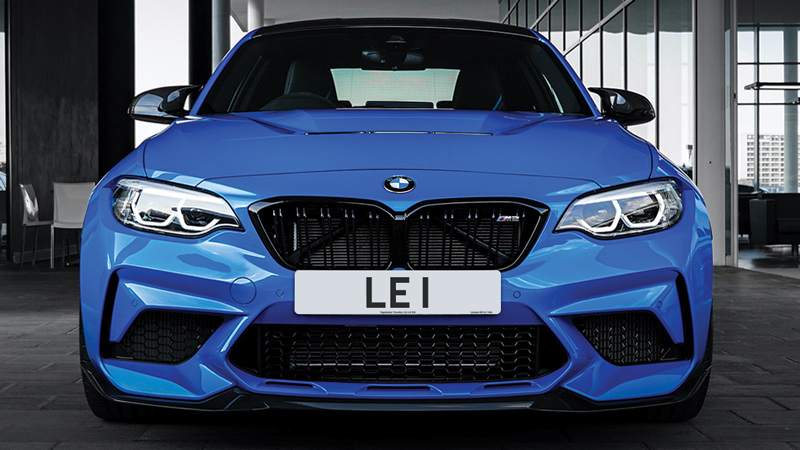 Cherished number plates
Own a piece of history with our range of cherished number plates. We have the largest selection of dateless private registration numbers in the UK for you to choose from. Give your vehicle the exclusive personal plate it deserves.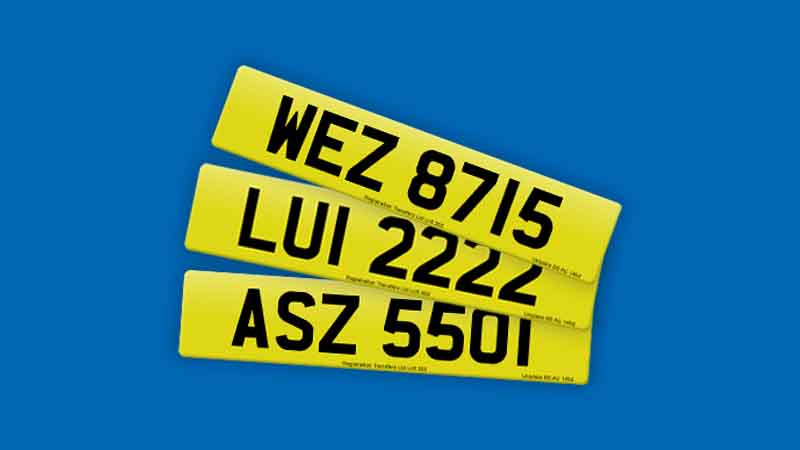 Irish number plates
If you are looking to hide the age of your vehicle, Northern Ireland style number plates are a cost-effective way of doing it. Browse our range of dateless Irish plates today.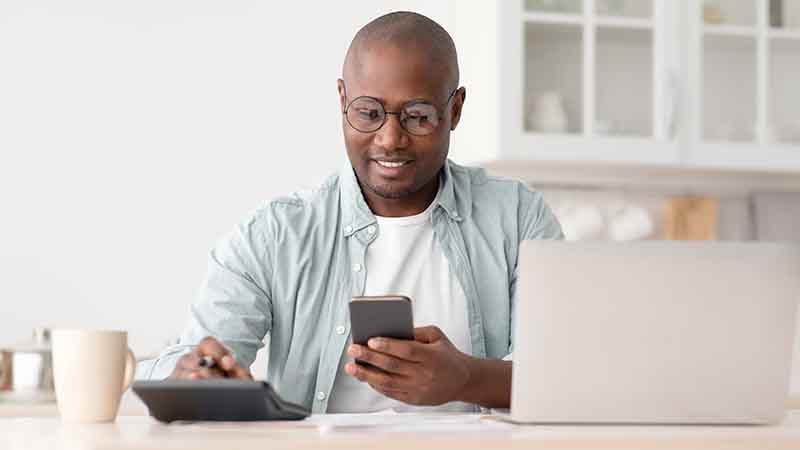 Finance for private number plates
We have partnered with Etika to provide you with great competitive finance options. We allow you to easily spread the cost of your personal number plate, so you can buy your private registration on your terms. Check your eligibility now without affecting your credit score.
Why choose Regtransfers?
Established 1982
Secure online ordering
1m+ Satisfied Customers
Over 50 million numbers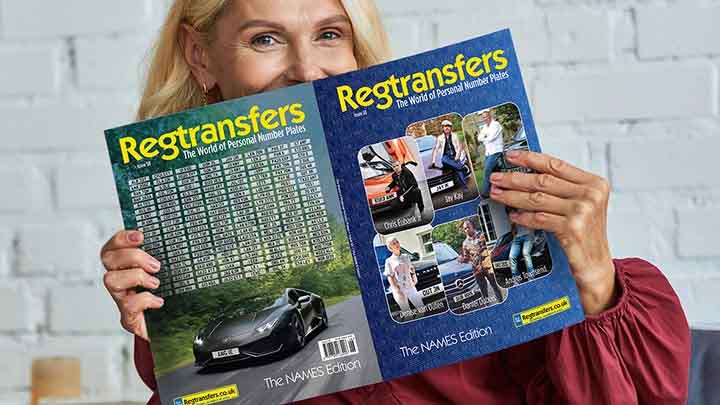 Number plates magazine - FREE!
The latest issue of The World of Personal Number Plates. Available to order today completely free of charge.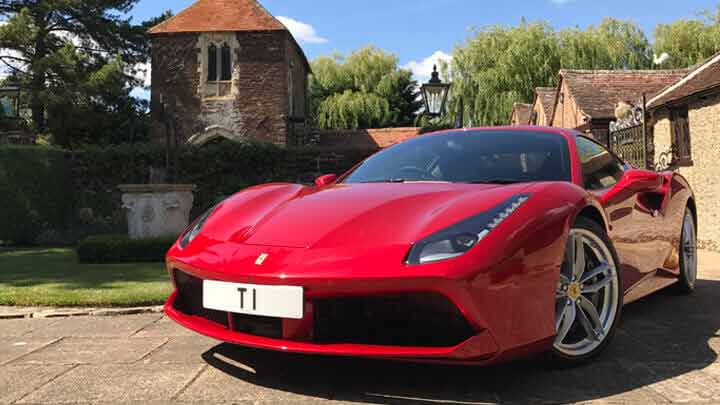 Number plate valuation
Sell your number plate with us. See what your registration number is worth with our free valuation service.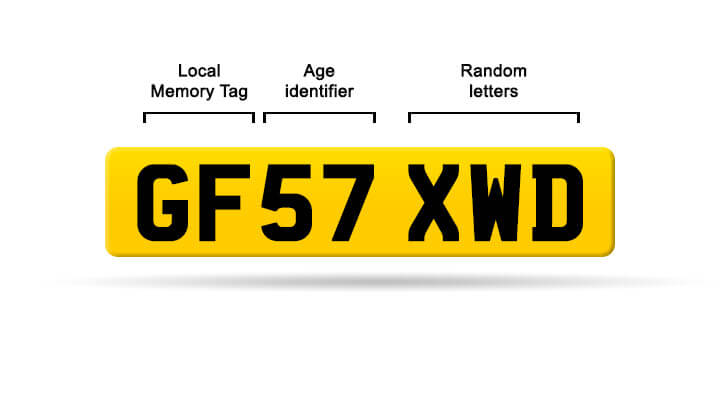 Number plate guides
Learn about transferring registrations, how registrations came into existence, the formats and how they have changed over the years.
Important private number plates information
There are certain details to be considered when buying a private number plate. You should first make sure that the number plate you want to buy is compatible with your vehicle. It is not permitted to assign a plate that makes your car appear younger than it actually is. You will need to ensure that your personalised number plate meets DVLA's legal requirements.
When you buy a number plate from Regtransfers, you will receive the services of a specialist. We will take care of all the formalities and check the relevant details so the purchase of your registration number can be quick and seamless.
---
Number plate transfer
If you wish to have private number plates on your vehicle you must acquire the right to display the new number. This means having the number officially transferred to your vehicle in place of its old number. You may not change your registration number by simply buying plastic number plates bearing the number you desire. Without completing the transfer process the registration shown on the V5C registration document will not be changed. It is illegal to display a registration number other than that shown on the vehicle's V5C.
Number plate specs
Additionally, there are strict regulations governing the display of registration numbers on number plates. Plates must conform to a set of specifications relating to colour; size; reflectivity; decoration and character size, font and spacing.
Failing to comply with display regulations can result in MOT failure, a fine and permanent loss of the registration number concerned. We provide a full explanation of the rules governing number plates display .
Number plate rules
Another consideration when purchasing personalised number plates is the compatibility of the vehicle and the registration number. It is not permitted to display a registration bearing a year code later than the vehicle's date of original registration. So, it would not be legal to display a current-style '57' number plate on a vehicle originally registered in 2002. However, displaying a registration that is older than the car - a '51' registration, for example - would be permitted. Please see our full explanation of UK car registrations , date codes etc.
Number plate formats
The Motor Car Act of 1903 introduced number plates to the UK. Since then, there have been several number plate formats created to accommodate the growing number of vehicles on the road. The scheme started with dateless plates, which did not feature an age identifier. In 1963, the dateless format was replaced by the suffix-style number plates. The prefix format was released in 1983 when suffix combinations ran short. This led to the year character moving to the beginning of the registration number. The current style of number plate has been in place since 2001 and has been designed to be operable until 2050.
Dateless
1903 - 1962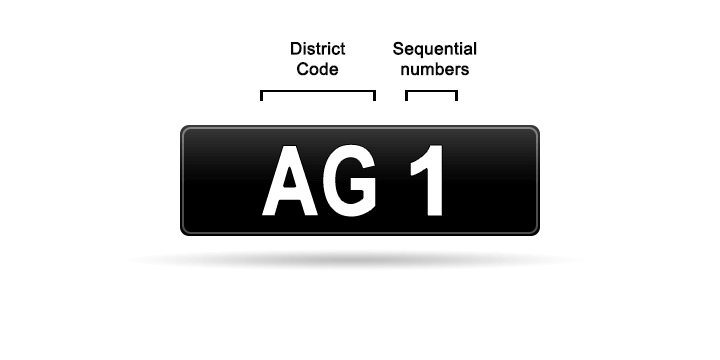 Early number plates were simple; the letter region code and a unique number to identify the vehicle.
Suffix
1962 - 1982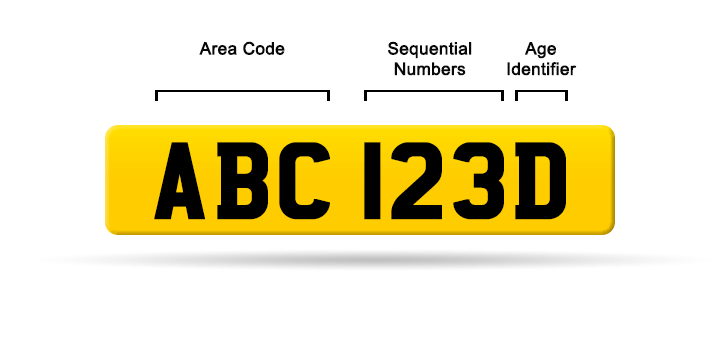 The Suffix format contains the area code (letters), three random numbers and an age identifier.
Prefix
1983 - 2001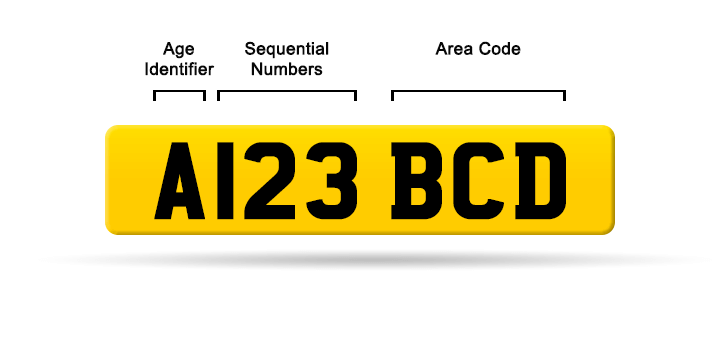 The Prefix format contains an age identifier, three random numbers and an area code.
Current
2001 - present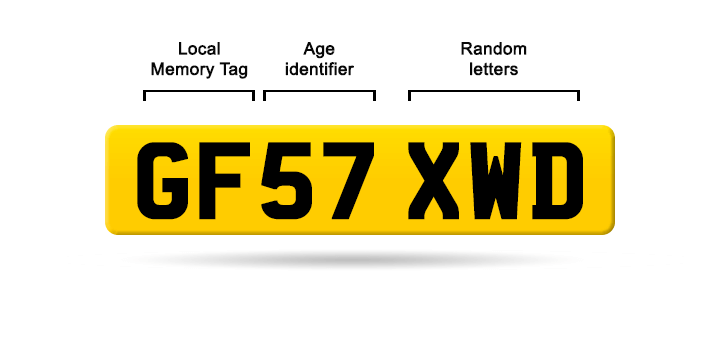 The Infix format contains a Local Memory Tag, an age identifier and a series of random letters.
About Regtransfers
Private plates for all
We are Regtransfers, the UK's largest independent private number plates specialist. The company was established in 1982 and our headquarters are in Dunstable, Bedfordshire. We are registered with the DVLA as a supplier of both personalised registrations and acrylic number plates. We buy and sell private registrations for our own stock and on behalf of clients throughout the UK.
Read more about us
Featured in
Autocar

Autotrader

Car Magazine

Classic And Sports Car Magazine

Country Life magazine

Daily Mail

Daily Telegraph

Easyjet

Google

Sunday Times

Top Gear Magazine
Our accreditations
Your online safety is very important to us. We use the highest levels of encryption to protect your sensitive data. Our PCI compliance ensures that every transaction made online or over the phone is secure.
Members of the Federation of Small Business

Members Institute of Registration Agents and Dealers

Members of the Retail Motor Industry Federation

Secured by Thawte

PCI certified

Cyber Essentials certified
Reviews
We value customer satisfaction above all else, so we are very proud to have served over a million satisfied customers in our 40 years of business.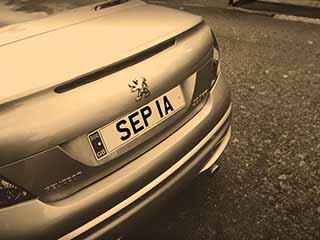 A pleasure to do business with, Fast efficient service. Ordered my number plate over the Easter weekend. Everything was completed, and new plates were on the car in less than two weeks. Hope to purchase another plate for my motorbike soon.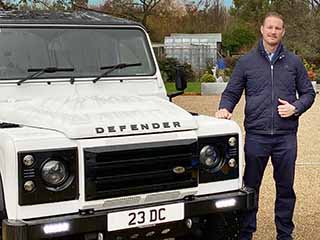 I'm a huge fan of Regtransfers. I'm extremely happy with my plate it goes really well with my collection.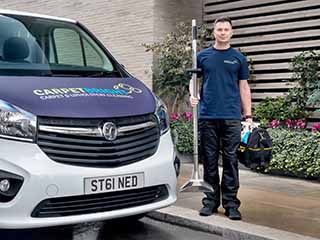 Our number plates have definitely helped raise the profile of our cleaning business. The company currently owns HO08 VER, ST64 MER, ST64 MED, C4 PET, A B19 RUG, ST61 NED, DU57 RUG and many more. Regtransfers have been a key ingredient in our building a collection of cleaning related number plates. They have helped us become the most recognisable carpet cleaners in the UK.
Need to contact us?
Getting in contact with us couldn't be easier. We are open 9 am to 9 pm, 7 days a week so you can call us anytime on 01582 967777. Alternatively, you can contact us through our social media channels or with our contact form.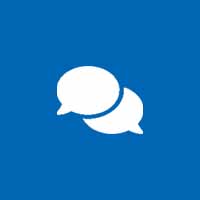 Social Media
Follow us on Facebook, Instagram, YouTube and Twitter. Our social media channels offer yet another way to contact us.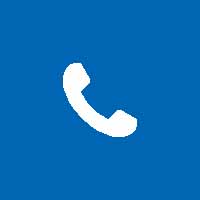 Phone
Our lines are open for you between 9 am and 9 pm, 7 days a week. Our highly trained staff are ready to guide you through the process of buying or selling your own private number plate.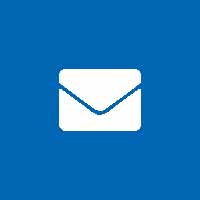 Contact form
Our contact form is a convenient way to get in touch. You can simply fill out the form and we will have the relevant information we need to assist you.