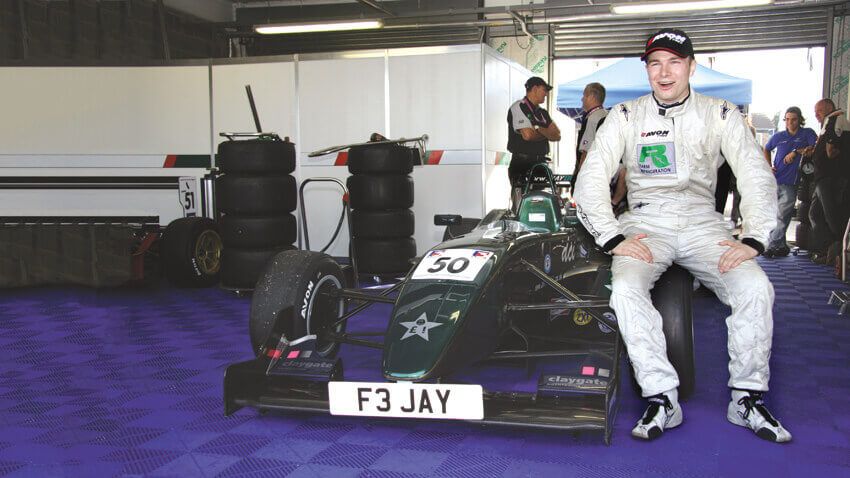 Jay Bridger
20-year-old Jay Bridger has his sights set on the motor racing big time. The exciting young Formula 3 driver has impressed commentators with his determination and talent, and it can only be a matter of time before he takes his place on the F1 starting grid.
Like Lewis Hamilton and Jensen Button, Jay cut his teeth on the karting circuit. A farmer's son from Kent, he began his driving career at the age of six, racing around the family's farm.
The high point of his rise so far has been his victory in the 2008 British F3 National Class Championship.
One might expect a racing driver to have more than a passing interest in cars. In Jay's case, that interest extends to personal registrations too.
Jay's manager, John Haffenden, sent us some photos of Jay with his great personalised registration F3 JAY. The picture on this page shows Jay at Donington, with his private plate on his F3 racing car.
Jay also owns E18 JAY, which he had for his 18th birthday, and manager John owns JBH 2: all purchased from Regtransfers, of course!