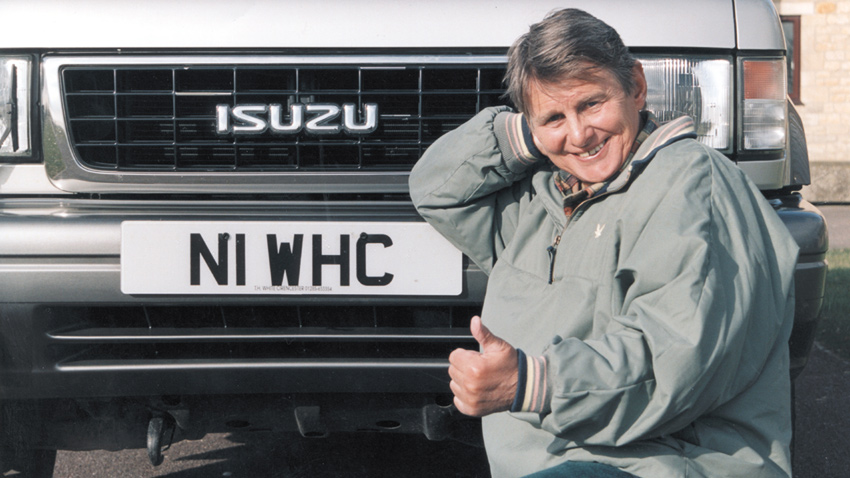 Willie Carson
Breeder, broadcaster and former champion jockey Willie Carson will no longer have any problem recognising his Isuzu Trooper in a field of 4x4s now that he has added his own special personalised number plate to the vehicle.
Willie, who always stands out in a crowd thanks to his bubbly personality, turned to Regtransfers to customise his vehicle. Willie was looking for a particular plate he had seen in one of their adverts, which appear in the national newspapers every week.
"I telephoned Regtransfers about a plate I was after, but one of Regtransfers excellent sales people, Jim Stewart, found a far more appropriate plate for me." Jim Stewart said, "As a former 'number one' champion jockey, I thought an N1 plate would be in keeping with Willie's status." Coupled with his initials to make the plate, N1 WHC, it's no wonder Willie changed his mind!