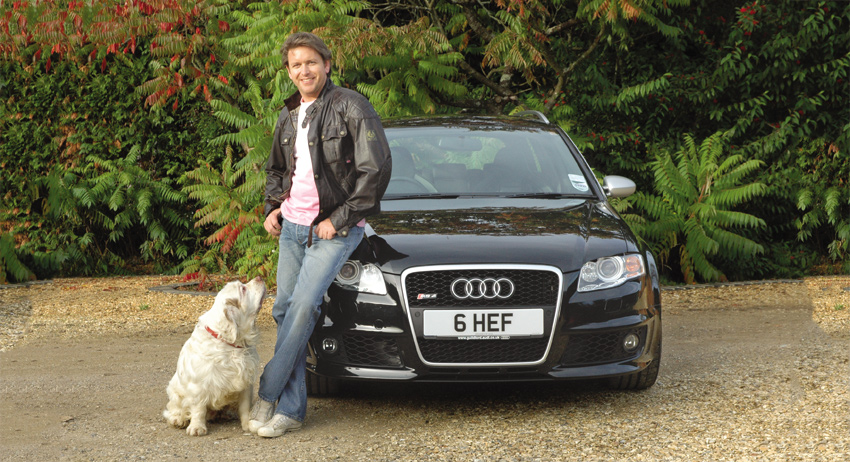 James Martin
There are a number of professions whose practitioners have become showbiz personalities and celebrities as TV fashion has cycled through its various flavours-of-the-year. For a while it was gardeners, then interior decorators and antique experts, but television chefs have outlasted all of them. From the early days of Philip Harben and Fanny Craddock through Graham Kerr, Delia Smith and Ainsley Harriot.
James Martin is one of the more prolific celebrity chefs where media appearances are concerned. One might almost be tempted to crack dreadful jokes about him having made more television appearances than many people have had hot dinners. We first saw James on our screens in 1996. Since then he has rarely strayed from in front of the camera. He has been a regular on Ready Steady Cook, a contestant on Strictly Come Dancing and is currently the presenter of Saturday Kitchen. He has also produced a number of cookery books.
James's appearance on Strictly Come Dancing raised a few eyebrows. He displayed a fitness level that one might expect from an experienced dancer or athlete rather than from a TV chef and reportedly lost a stone in weight during his preparation for the competition.
The obvious rapport between James and his dancing partner and mentor, Camilla Dallerup, meant that viewers became eager to spot any sign of a possible romantic involvement. On a more practical level, their partnership meant that James's dancing improved steadily, impressing the judges as well as the public. James and Camilla only just missed out on a place in the final, and they proved to be one of the most popular couples in the series.
Of course, despite recent forays into various media projects, it is as a chef that we know James Martin best. His career in cooking began when James was very young. His father was the catering manager at a stately home, so James became familiar with ingredients and methods as he grew up. Although James originally had ambitions to become a vet, he says: "My dad pointed out that I liked my animals best on a plate, so I became a chef instead!"
James's formal training began when he was 16. He enrolled at Scarborough Technical College where he became an outstanding student. His abilities came to the attention of Antony Worrall Thompson, who took him to London where he started work in the kitchens of 190 Queensgate.
Apart from cooking, one of James's greatest passions is cars, and when Regtransfers visited him at his home near Winchester, James showed us part of his esoteric collection of vehicles. In addition to his Audi RS4, James's garage contains a couple of very nice motorcycles, a vintage Chevrolet Corvette complete with white-walls, a Lotus 340R and a brace of retired Formula 1 racing cars. He owns others, but we really didn't want to take up too much of his time browsing cars when the real reason for the visit was to deliver his new "chef" registration number, 6 HEF, and to interview him and take some photographs.
"I've always loved cars. I work to buy cars. Other people might buy property or something, but when I finish at the end of the year I'd like to buy myself a new car," he told us. "The number plate looks really good! I already have one "chef" plate, C8 HEF, but this one is much better. It will look great on the car… Although I've not completely decided which one to put it on yet!"
In 2007, James joined the The Mail on Sunday as a columnist for the Live magazine. His topic? Cars, of course. It's obviously hard work, driving and reporting on a range of vehicles including Subarus, Bentleys, Porsches and the mighty Mercedes C63 AMG, but someone has to do it. And when he tires of the cars, James can always try out the occasional 1000cc motorcycle, just for a bit of variety.
There are times when James's obsession with cars combines with that competitive streak we saw in Strictly Come Dancing. In May 2008 he took his 1948 Maserati A6GCS to Italy to take part in the legendary Mille Miglia road race. No 'Sunday drive', this: Enzo Ferrari himself described the Mille Miglia as "the world's greatest road race". Although it has changed from the pre-1958 version, in which accidents claimed several lives, to a rally-style endurance event focusing on timing more than simple speed, the Mille Miglia is still a spectacular parade of classic vehicles. It is a natural destination for James Martin and his co-driver, Sarah Bennett-Baggs.
With all this enthusiasm for things on wheels, it seems that James's passion is divided between cars and his career as a chef. The appeal of all those terrific vehicles must be hard to resist, but the Saturday Kitchen television audience will be keeping its collective fingers crossed that James can still find time to do some cooking.
Story: Rick Cadger
Interview: Angela Banh
Photography: Stan Thompson