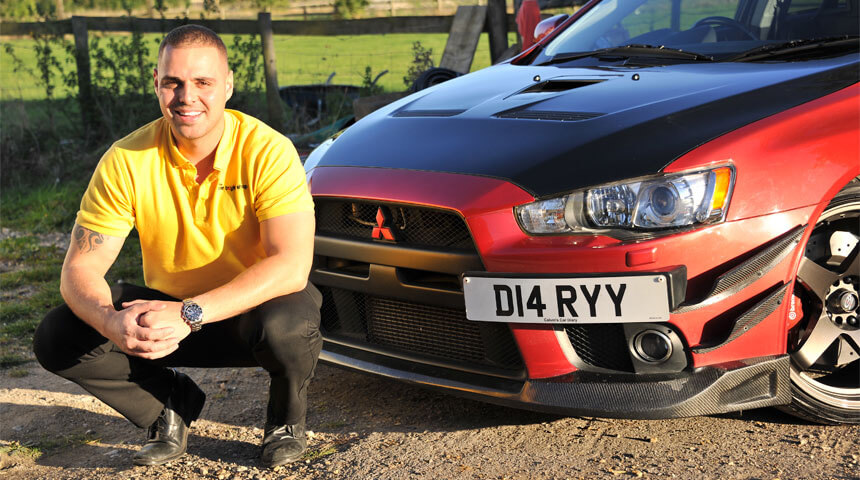 The Car Buying Shop
Proud Lutonian brothers Calvin and Leon Fehr have been busy. The pair began buying and selling cars when they were very young. They were motivated equally by an obsession with cars and the desire to earn some extra money. In 2008, after the financial crisis struck, Calvin and Leon set up a hand car wash business in Dunstable. Washing cars was hard work, especially during periods of cold weather, but the brothers persevered and eventually went on to establish two more car wash sites.
"We found ourselves putting just as much energy into trying to buy our customers cars as we did into cleaning them," says Calvin, "so two years later we sold the car wash business and began buying and selling cars full time. We have pretty much worked seven days a week since."
Calvin and Leon have built up several car-related businesses, the main one being thecarbuyingshop.com which is based at various locations in Bedfordshire.
One of Calvin's main individual activities is his 'car diary'.
"Calvin's Car Diary is simply me documenting some of the cars we buy each day. It started off in 2011 as an online magazine on Facebook but now it's a regular YouTube vlog of my car life. I have this massive passion for cars and I've gradually discovered that people love to see and share it.
"I've had loads of great moments doing the Car Diary. I've driven some amazing cars and met some cool people, such as the boys from Blazin' Squad and Yianni from Yiannimize [car customisation specialist, who reworked James Buckley's amazing Mini featured in issue 38 of this magazine]. I met and shot a video with the players from Luton Town FC, and my favourite moment of all was when I made a video with Mike Brewer from The Discovery Channel's Wheeler Dealers TV show.
I have an invitation to go along with Mike to his show at the Lancaster Insurance Classic Motor Show at the NEC in Birmingham. It will be another chance to do a video with him.
"Another recent highlight has been having the opportunity, with the help of my social media followers, to raise £4,000 recently with the #HelpStevenPlease campaign."
Calvin's YouTube videos clearly show that he invested a lot of emotion and energy in the campaign to raise funds for a young man from Luton who suffered serious brain injury in a car accident. The money was needed to pay for modifications to Steven's parents' home so that he could spend more time there, instead of being stuck in a care facility many miles from home. Calvin was only too happy to do what he could to promote the cause.
As well as YouTube and Facebook, Calvin is very active on Instagram.
"That was the main reason for getting my D14 RYY plate. One of the easiest and most unique hashtags to use on Instagram is your private registration. I may change my car time and time again over the coming years but my hashtag, #D14RYY, will always stay the same.
"Private registrations are unique to a car, business or individual. I want my plate to be recognisably linked to my car diary. Instagram is huge and I think this kind of use may help the market for private numbers to get even bigger.
"As well as D14 RYY, we have various other plates including, JE12 RYY, AS51 HOL, 3 NDL, 6 GKA and a few slightly less exciting ones. The first plates Leon and I ever bought were C7 EHR and L7 EHR.
"I like the recognition you get from a good plate. Take, for example, the new BMW M4. They are loved by everyone: they look amazing, they sound better than most cars on the road, they stand out and they come in a variety of different colours. It's a very special car – but somebody else on the road can have that exact same car which is fine, but it means you're not unique, even with an M4. With a private reg, you can really stand out."
www.thecarbuyingshop.com
---
More great examples of businesses taking advantage of the marketing power of private number plates: