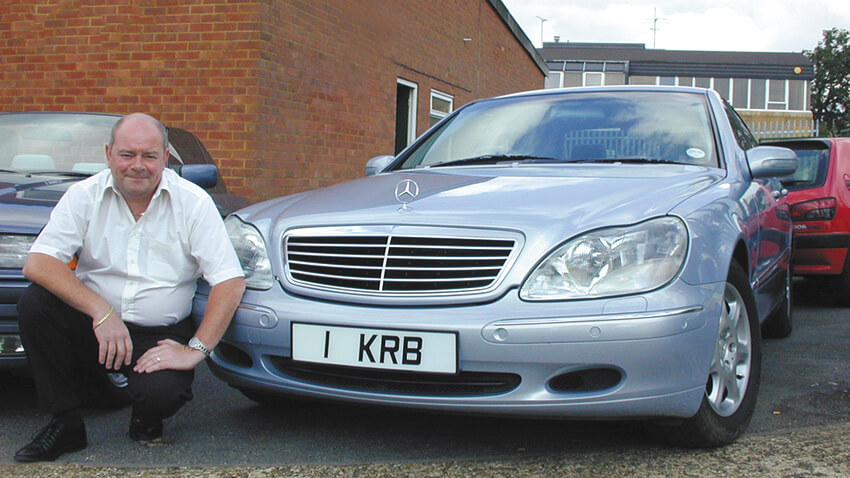 KMK Electricians
At the age of 10, Keith Butler knew that number plates would become a part of his life. He had been totally fascinated by the number plate 666 HOT on the car of a family friend. "When I saw it, something just clicked, and I was hooked."
Keith's interest was fuelled again years later when he saw Jimmy Tarbuck's famous plate COM 1C in a newspaper article.
In 1987, Keith started KMK of Luton, Bedfordshire, providing electrical and mechanical contract services. One of his earliest personal rewards, needless to say, was to purchase his first cherished number plate H1 KRB (which are his initials). Sheer hard work and endeavour resulted in a substantial ongoing contract that was secured with two large pharmaceutical companies. This success allowed Keith to make another purchase, this time K13 KMK, which represents his company's initials.
KMK continued to thrive with new contracts involving the refurbishment of the Nat-West Tower (after it was bombed) and the 'City Point' project at Moorgate. Keith's ambition of owning his ultimate 'number one' cherished registration drew ever nearer. Two more substantial contracts followed. One was for the MoD and the other for building management services on two of the new Jubilee Line Stations. Their success finally allowed Keith to go for his ideal plate – 1 KRB.
---
More great examples of businesses taking advantage of the marketing power of private number plates: