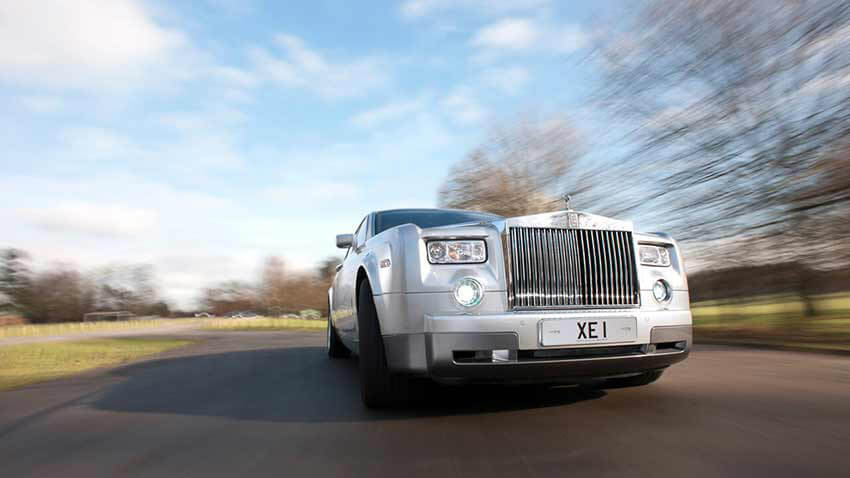 AW Lymn, The Family Funeral Service
A.W. Lymn, The Family Funeral Service, has been arranging and conducting funerals in Nottingham and the surrounding areas since 1907. The company's eponymous founder was the great-great-grandfather of current director Matthew Lymn Rose. The elder Lymn had tried his hand at many different professions but, with the assistance of his son, began arranging funerals through his furniture business, along with around 300 other undertakers in the city of Nottingham at that time.
Today A.W. Lymn conducts around 3,000 funerals annually through 24 offices throughout Nottinghamshire and South Derbyshire. The company has one of the largest Rolls-Royce and Bentley funeral fleets in the world and is proud to have continuously run Rolls-Royce motor hearses since moving from horse-drawn carriages.
The current fleet is comprised of eight matching silver Rolls-Royce and Bentley hearses, 16 matching silver Rolls-Royce and Bentley six-door limousines, one silver Rolls-Royce Hearsette for babies, one black Rolls-Royce Phantom VI hearse, one matching black Rolls-Royce Phantom VI limousine, two silver Bentley Arnage saloons, one silver Bentley Continental Flying Spur saloon and the silver Rolls-Royce new Phantom saloons – all of which display 'number 1' registrations.
"The first few number plates we acquired included my father's plate NLR 1, and various other plates such asLJK 520 and TKL 3," says Matthew. "In the late 1980s he caught the bug, and the first six number ones were a great set: YKN 1, 1 YKN, YKP 1, 1 YKP, 1 GUW and GUW 1, he also added 2 GUW as the seventh. From there on we became known for our private plates. Almost every vehicle in our fleet bears a 'number one' plate.
"Some nice sets include the "mirrors" such as those mentioned above, as well as 1 XAS and XAS 1, 1 RXWand RXW 1, 1 XUF and XUF 1. Recent additions XE 1 and 1 XE look good on our new Phantoms, as well as1 UE, 1 UF, 1 UG and 1 UJ, along with 1 RV in the short collection. A nice Irish set was completed with OBZ 1,OBZ 11 and OBZ 111.
"In the Lymn Rose family we carry a few plates too: NLR 1, 1 NLR, 11 NLR, 1 JLR, 7 JLR, 1 PLR, 11 PLR, 2 MLR,11 MLR, 111 MLR and 11 SLR. My sister also owns CH10 ELR, and my grandad GRO 5E."
The A.W. Lymn fleet vehicles are available to hire for funerals, wedding and private hires.
"Our family serving your family since 1907"
www.lymn.co.uk
---
More great examples of businesses taking advantage of the marketing power of private number plates: