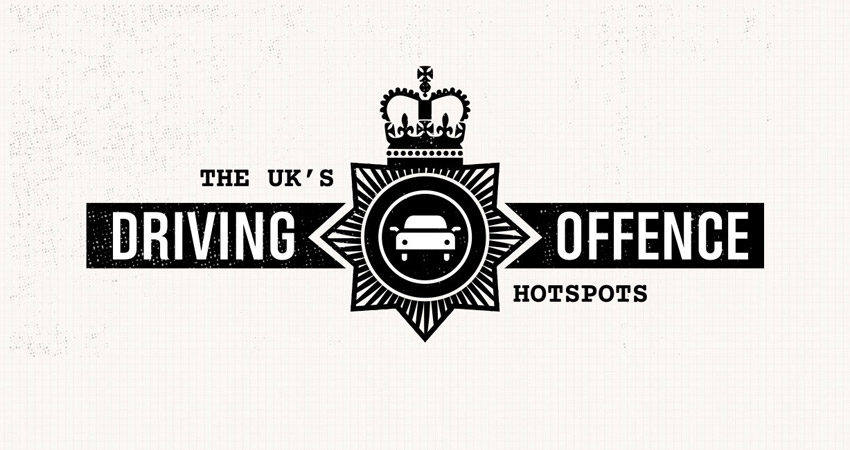 Up to 12 million motorists receive a penalty notice each year - that's the equivalent of one every 2.5 seconds. The UK has a host of driving and traffic laws which can catch out even the most savvy motorist, carrying harsh penalties and even harsher fines.
But have you ever wondered where in the UK motorists receive the most penalty notices for different types of driving offences? Our new interactive map reveals just that. We've combined Government statistics to create an original data set and interactive map to highlight the number of fixed penalty notices for various driving offences in each police force area.
Based on a massive 2.7million offences racked up by British motorists between 2016 and 2017, it breaks the crime hotspots down into eight separate categories:
All driving offences
Unlicensed and uninsured offences
Parking offences
Speeding
Careless driving
Running lights and ignoring signs
Not buckling up
On the phone (not hands free!)
The research found that Avon and Somerset is the police force area with the worst driving record overall, with nearly 200,000 offences. The full dataset was then weighted 'per 10,000 drivers' for each police force area to get proportionate results. This means that for every 10,000 drivers in Avon and Somerset, 1,785 received a fixed penalty notice between 2016 and 2017.
Harsher penalties for offences, like using a mobile phone when driving, are believed to have resulted in fewer penalties being issued for this offence. The penalty for using a mobile phone behind the wheel doubled last year, meaning instead of facing three points and a £100 fine, drivers are now handed six points and a £200 ticket if caught.
Although this meant being caught using a mobile phone behind the wheel dropped by more than 40% in 2017, it still didn't stop some drivers reaching for their phone. More than 25,000 penalty notices were issued in London last year for drivers caught illegally using their mobile phones. That works out as 52 offences per 10,000 drivers. Norfolk and Thames Valley came in joint second place (50 offences per 10,000 drivers) with Northern Ireland and Essex taking the fourth and fifth spot.
The data also found that if you drive in Gwent, you're more at risk of a parking fine than anywhere else in the UK, with drivers receiving a total of 6,500 penalty notices in 2017 (that works out at 178 notices issued for every 10,000 drivers). Suffolk was the second-most likely place for motorists to be fined over parking, with penalties reaching a total of 3021 (that's 58 notices for every 10,000 drivers). Cambridgeshire, Northamptonshire and Thames Valley made up the remaining parking fine hotspots.
From speeders, seat belt offenders and phone users, find out the UK's driving offence hotspots here.
Related content:
We have listed 22 driving laws that you may have unwittingly broken. How many of these offences have you accidentally committed?
Avoid committing number plate offences. See our guide to the rules and regulations governing number plates.
---
Find your perfect private number plates with our themed searches.
See our guide to car registrations formats.
---