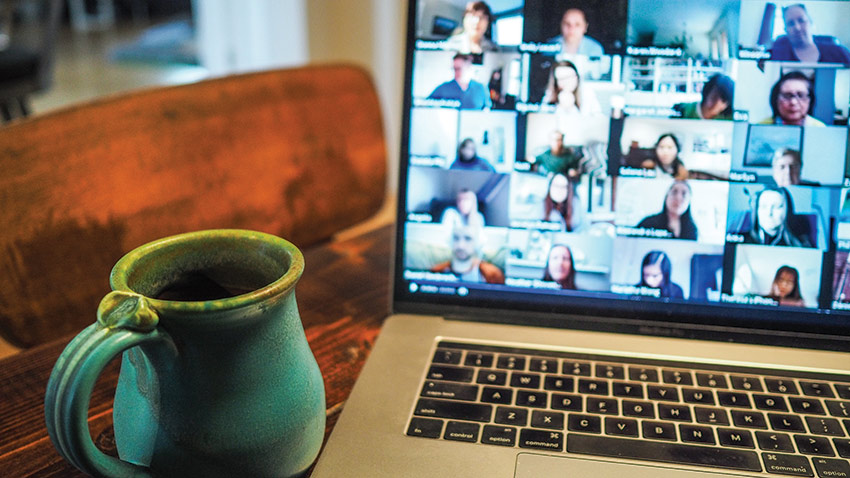 2020 has been one of the most challenging years in living memory, both for the UK's population as a whole and for British businesses. Obviously, the issue of universal concern has been the Covid-19/Coronavirus pandemic. Its impact and consequences are both profound and ongoing and, with no real end in sight, it's impossible to count the human or economic cost. Despite the unprecedented situation, people and businesses are finding ways to carry on with life. With "normal" a distant memory, the story has become one of learning, adapting and innovating.
Thanks to the efforts of our team members and the wonders of modern technology, Regtransfers remains open for business and to provide you with the unrivalled service you've come to expect from us.
Technology
Like many other businesses, we are grateful for the technology that has enabled us to stay in touch with friends and colleagues and to continue providing service to customers. We are fortunate that all our transactions take place online or by telephone. We are very aware that businesses such as 'bricks and mortar' retail outlets, hair and beauty salons and pubs, restaurants and hotels have been far more severely disrupted.
The Regtransfers IT department has certainly had its work cut out but the tech chaps have stepped up and equipped team members to keep uniting people with their perfect personal number plates. Where essential, our employees have worked in offices adapted to ensure safe distancing and a range of other precautions to guard against infection. Where it has been possible for team members to work from home, they have been provided with laptops and secure connections to the computers and servers they need to access. As the saying goes, isn't it amazing what they can do these days!
Meetings take place by video or telephone conference and employees have said that they really look forward to seeing each other on video meeting platforms. While it's not quite a face-to-face interaction, seeing one's friends and colleagues certainly provides contact that many people really missed during furlough. In some respects the enforced changes to working practices have actually been beneficial. For many people, working from home provides a quieter environment than a hectic office and some actually find it easier to focus. The elimination of the daily commute is universally appreciated and, obviously, the temporary reduction in the number of cars on the roads has resulted in fewer accidents and less pollution. Every cloud, as they say, has a silver lining.
Enhanced website features
Our IT department has also added functionality to our website enabling us to accept uploaded registration documents, retention certificates etc. As well as offering a convenient option to customers in general, the document upload facility means that vulnerable people who may be shielding or isolating are able to send us their paperwork without leaving the house to buy stamps or to post envelopes.
To read more about the features that have been improved, take a look at our blog post about your account.
Here to help
We have created a one stop place for guides, information and answers to your most important questions. Visit the help section for any additional assistance you might need. You can also contact us directly if you can't find what you're looking for.
With a second lockdown having begun on 5th November, it remains to be seen which of the measures adopted during the pandemic will be retained long-term, through necessity, and which will be retained because they have actually proven beneficial to team members and the business. At the moment we are just relieved and grateful that we have found ways to continue serving our customers and that the spirit of our fantastic team has endured through these difficult times.