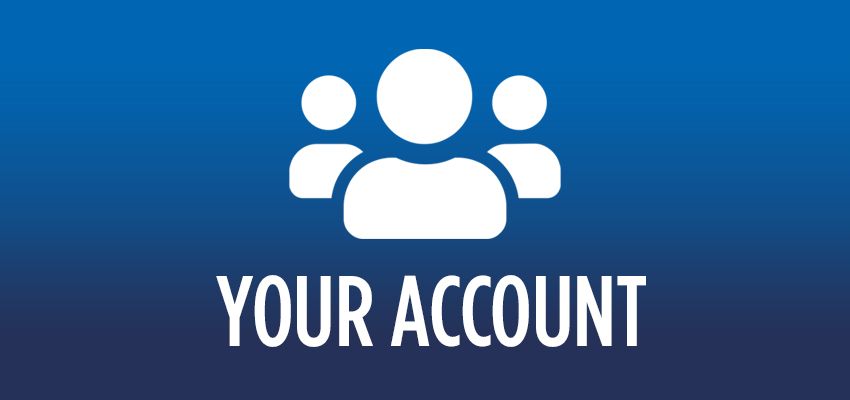 The best customer journey
Here at Regtransfers, we're always striving to improve and make the customer journey the best it can possibly be. Today we're excited to tell you about some fantastic new features that have been recently implemented in your account area. We introduced these updates for your convenience, to make it easier than ever before to manage your account with us.
Sign in or sign up with Facebook or Google
We understand that it can be troublesome remembering account details across multiple websites. This is why we have made it possible to sign in or sign up with Facebook or Google. It's really easy to get started, check out our updated account page.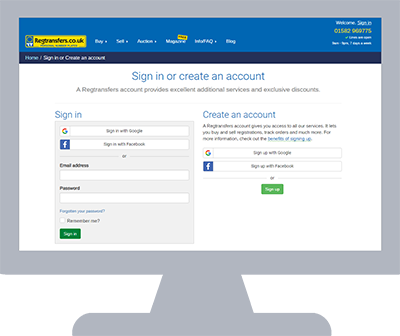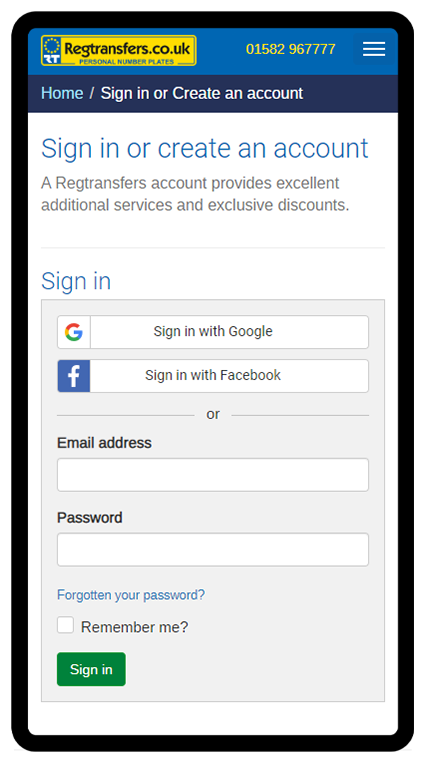 The account area just became intuitive and simple
A Regtransfers account opens the door to many excellent benefits and features that are now even quicker to access and use. This was achieved by consolidating the different options we previously had available into 4 simple, easy to use services.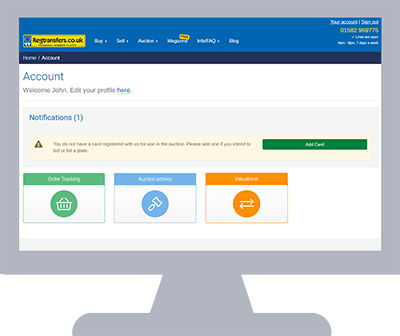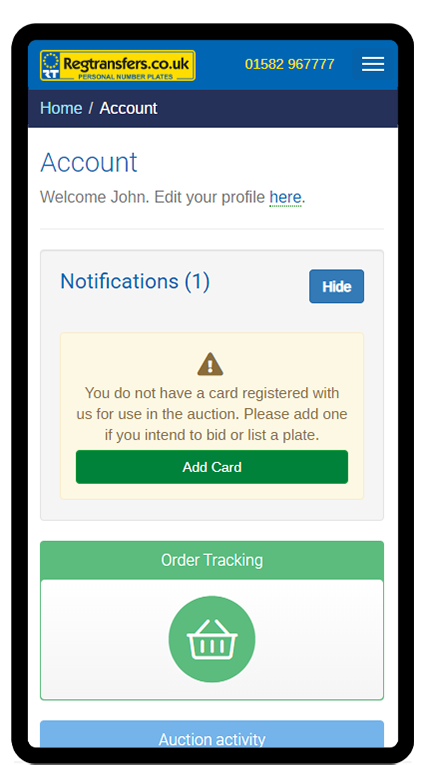 The four profile sections
Notifications
Order tracking
Auction activity
Valuations
Your notifications area
Whether you are in the middle of purchasing your next registration, or interested in bidding in our auction, your account is a central hub that will notify you when there is an action required from you. Here is what you currently can expect to see from the notification area as you use your account going forward.
If you need to add a credit card, or if it has expired.
If we need bank details from you to complete a transaction.
If we require a V5C document from you.
If we require a V778, V750 or your Power of Attorney document.
In rare instances if we need you to post any documents to us.
Order Tracking
We recognise it can be confusing navigating two different places to find order information. This is why we have combined sales & orders into one simple place to make managing your orders a piece of cake. If you are selling a plate with us, you will find it in the Current Sales list. If you are buying a registration with us, you will find it in the Current Purchases list. We've even made it possible to upload required documents to speed up the transaction process. You can learn more about those features further down.
Auction Activity
Selling and bidding is a simple process. We have reduced the amount of overbearing lists so you need only look at either Bidding or Your Listings. If you're bidding on registrations, you'll see the registrations you've won, and the registrations you're watching. If you're listing registrations for auction, you will first see what has finished, with options to Relist your registration or Offer second chance. This option is for the scenario in which you decide to sell to the second highest bidder.
Valuations
Registrations you own may be worth more than you think. If you're looking at selling your registration with us and curious as to how much it could sell for, we will provide you a quotation free of charge. We will do this for as many registrations you own, and these all can be managed via the Valuations section.
Purchasing a registration with us just got faster
Purchasing a registration from Regtransfers is a simple and straightforward process but we are making the transaction even quicker by introducing the ability to upload the following documents:
V5C
V750
V778
Power of Attorney
By sending us your documents online, you can save time on posting and our administration team can process your details faster. The notification area will even let you know when we require specific documents from you.
More updates to come
This is only the beginning of our efforts to make your customer journey with us an even greater experience. We will continue to update you as we make improvements and where you can find them.
The Regtransfers development team