Last month (26th July) we visited one of our favourite local events, Classics on the Common, located on nearby Harpenden Common. This annual rally is now in its 24th year and has grown into the biggest mid-week classic car show in Britain, drawing over ten thousand spectators. The event is free to spectators and asks for a £5 donation from exhibitors, which helps them raise thousands of pounds for supported charities. This year's principal charities were: Prostate Cancer UK; Luton, South Beds and Harpenden Samaritans; Herts Young Homeless; and Hope and Homes for Children.
Although the weather was not on our side, as it rained for most of the day, the common was packed-out with over a thousand exhibitors sharing their classic cars, scooters and motorbikes. Most of the cars are aged over 25 years, but there were some exotics thrown in for added interest, and although we didn't get around to seeing all of the exhibits, here are some of our favourite cars from the day:
Top 5 registrations:
Number 5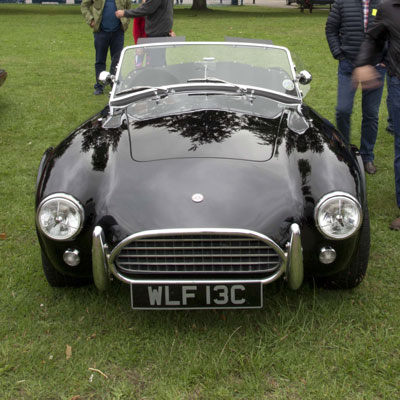 We had already picked this car, that was Masquerading as a 1965 AC Cobra, to appear in our top 5 because it is a pretty special looking car. Upon further investigation though we discovered that it is probably one of the newest cars at the show! The C suffix number plate (which were originally issued in 1965) was actually sold in auction in 2016, so is only a year old! The vehicle itself was only registered in 2002 and is in fact a Hawk 289. A very good replica though that definitely had us fooled. For a while anyway.
Number 4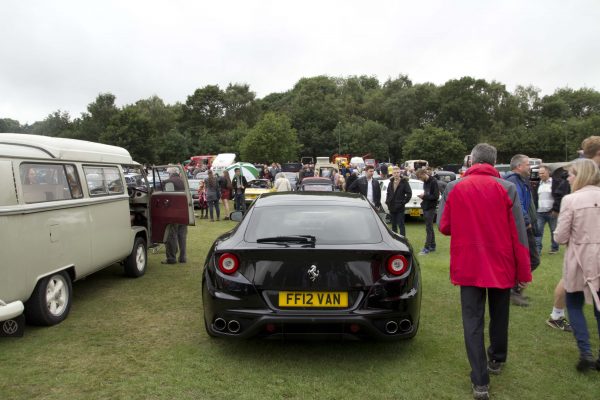 One of the more modern cars at the show, this 2012 Ferrari FF V12 has a very fitting private number plate, FF12 VAN. Although it appears to have a slight identity crisis, it is definitely a supercar and not a van, and the VAN may refer to the owner's initials.
Number 3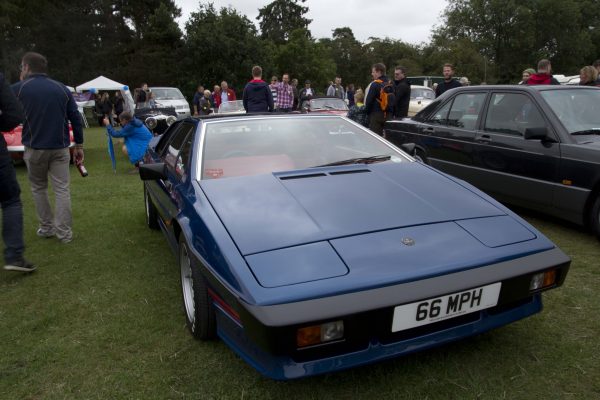 This 1984 Lotus Esprit actually has a top speed of 138 MPH, despite the suggestion on the number plate that it might only reach 66 MPH!
Number 2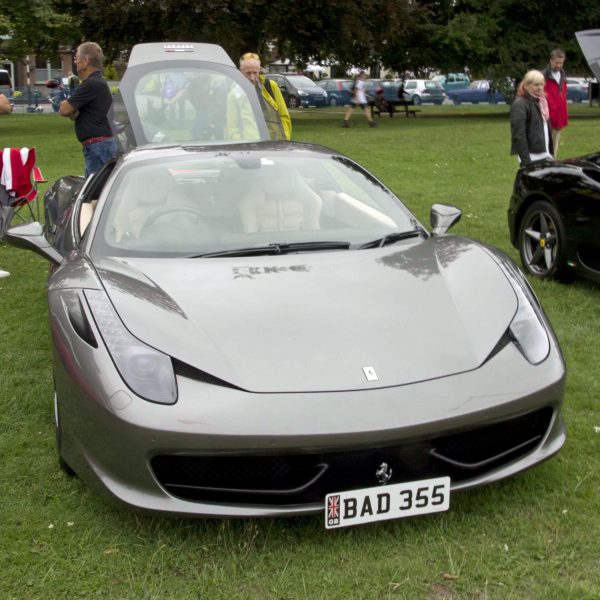 This Ferrari 458 Italia is definitely a BAD *SS! We also saw it at the Ferrari Owners' Club National Event and Concours in July. Another young'un at only 3 years old, but definitely a classic-to-be!
Number 1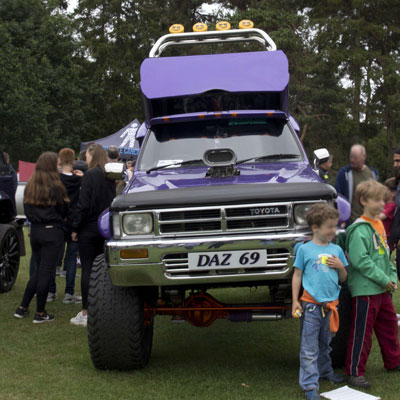 This very popular monster truck was impossible to photograph on it's own, hence the blurry children! Complete with awesome name plate, DAZ 69, this Toyota Hi-Lux 4x4 is our star of the show.