Our history

In 1982, a Vauxhall Motors engineering apprentice named Tony Brown decided that employment prospects at the end of his apprenticeship were not looking too good, so he began to explore the possibility of starting a business of his own.
They say that time flies when you're having fun. Well, perhaps that explains why it seems like only yesterday that we were celebrating our 35th anniversary as a business. However young we may feel, the reality is that we've now reached our 40th birthday. What's that? We don't look a day over 39? You're too kind...
Humble beginnings
Clearly, the birth of our business was, to us, the most momentous event of 1982 but a few other things did happen as well. That was the year that Channel 4 and the Ford Sierra were launched. Michael Jackson released Thriller and Dexy's Midnight Runners released 'Come on, Eileen'. It marked the births of Prince William and Kate Middleton, now Duchess of Cambridge, and the deaths of Steptoe actor Harry H Corbett and British movie star Kenneth Moore. It was the year of Gandhi, Blade Runner and ET.
Looking back over the last four decades we are struck by two things: how much our company has changed and how much our company has stayed the same. At the beginning of our story, there was one man making phone calls from his home and walking the streets putting leaflets under car windscreen wipers. 40 years later, Regtransfers employs more than 100 people.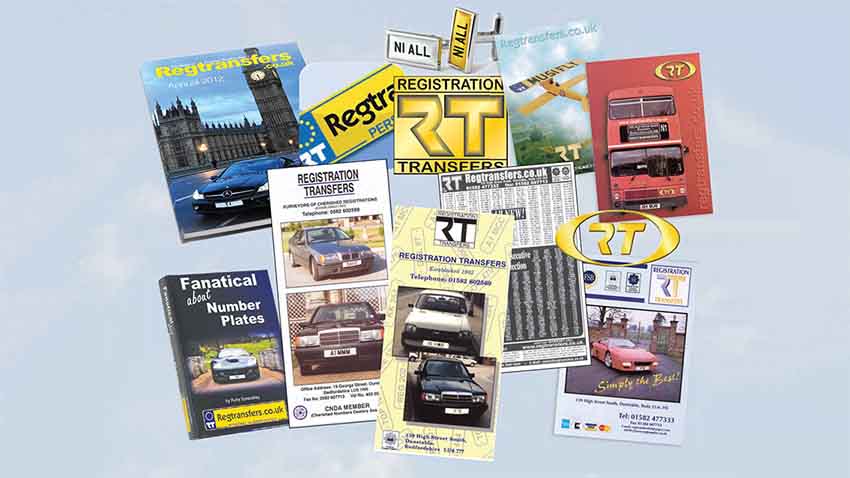 The revolution of the internet
While the telephone is still an important tool for any business, there is no longer any need for Tony Brown to take a pile of soggy leaflets out in torrential rain. The internet has transformed the way number plates are bought and sold, just as it has transformed everything else. Indeed, in 1982 when our business was founded, the World Wide Web hadn't even been invented.
Our industry has seen plenty of changes over the years: the closure of DVLA's local offices, the introduction of a new UK registrations format, the adoption of the EU's standard number plate style in 1998 and its later, post-Brexit abandonment, the advent of the Covid-19 pandemic and its repercussions for business and much more. Our company, on the other hand, has enjoyed reassuring stability throughout interesting times.
We're family at heart
Regtransfers is still actively run by our founder and managing director, Tony Brown. It remains a family firm, with other family members playing key roles. In fact, it can be difficult to wander through our offices without tripping over at least one Brown.
Regtransfers is a family firm in other ways too. Many of our staff have been with us for decades: some almost from the beginning. Some have moved on and then come back to rejoin the team, and a few have left and returned more than once. We also have parents and their offspring working side by side, so not just a family firm but one that has embraced more than one generation of more than one family. Is that not remarkable?
That continuity is reflected in our wonderful customers as well. Not only are we blessed with the loyalty of customers who have been with us for decades but we enjoy the additional privilege of playing a part in their family stories too.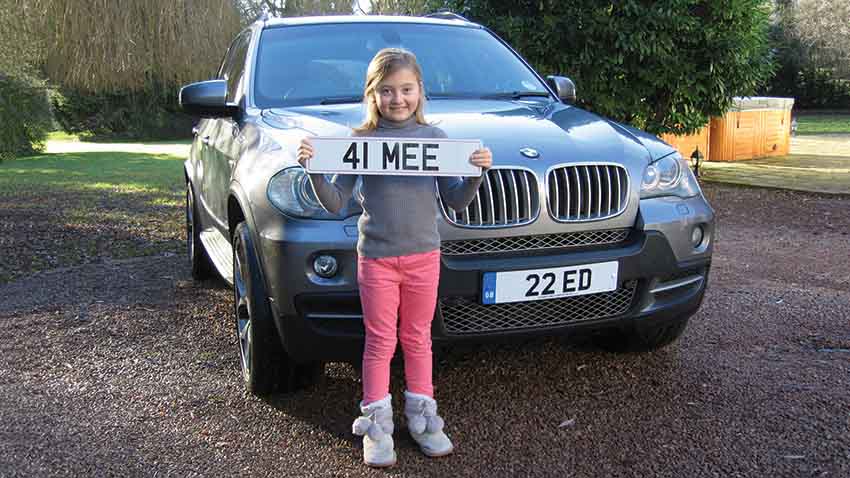 In 2014 we received a letter from a young lady aged eight years, who told us about the personal number plate that her father had bought for her. We are able to bring you an update we recently received from Aimée. Not only is Aimée now a young woman, she also has a car of her own that proudly displays the number plates her dad bought for her all those years ago. It is hard to express how much things like that mean to us.
The road ahead
Regtransfers is a successful, industry-leading company but it is also much more. We hope and believe that is, and will continue to be, reflected in the way we conduct our business and in the experiences of the people we serve.
We are always looking for innovative ways to stimulate customer interest and entice them to purchase personal registrations.
Over the years, our branding has appeared on a variety of promotional items: beer mats, mugs, clothing, stationery and umbrellas, to name but a few.
Even our fleet of Smart cars, adorned in our company livery, has proved effective in attracting customers' attention to produce extra sales and even a London taxicab 'wrapped' in a selection of number plates which is pretty hard to miss!
We also piloted the effectiveness of a Regtransfers kiosk stand for capturing customer data (by way of applying for magazines) at Toddington Services on the M1 and perimeter advertising boards at Luton Town FC.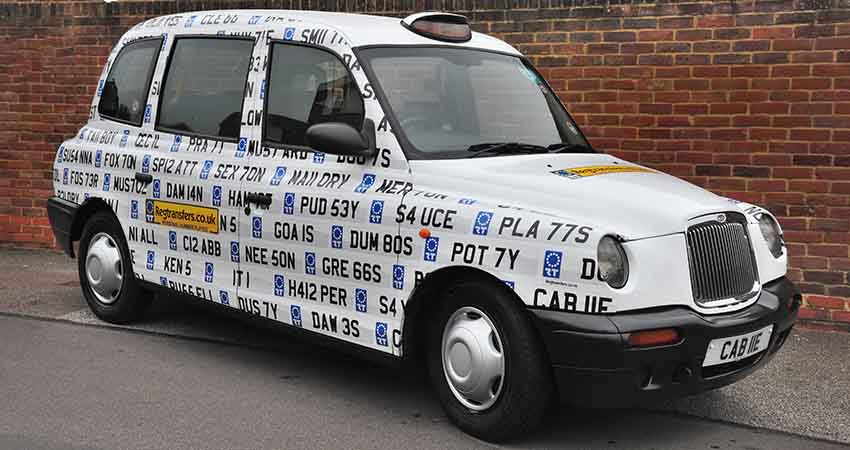 40 years and counting
Happy birthday to us! And it is: we are very happy to be here, doing what we do.
Be part of our history
If you're interested in joining the family, check out the benefits of a career with Regtransfers.
Apply today
If you're already convinced, take a look at our current opportunities.