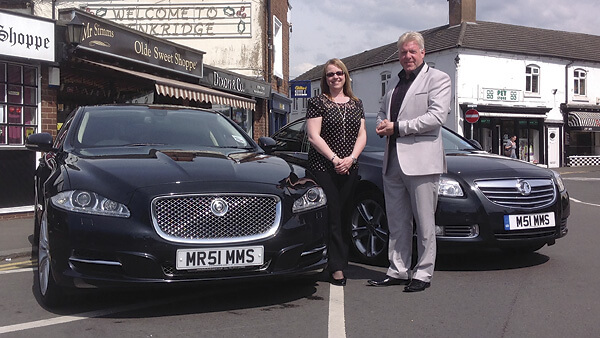 Mr Simms Olde Sweet Shoppe
In recent years, a particular kind of shop has been appearing in increasing numbers on Britain's high streets. Whether it is due to nostalgia on the part of older customers or curiosity on the part of younger ones, retro sweet shops have enjoyed considerable success and may now be found in most towns. Mr Simms Olde Sweet Shoppe is a leading brand in this market, offering customers a wide range of the iconic confectioneries that would have been enjoyed by earlier generations, as well as new lines created to fit in with the bygone ambience that pervades each store.
The lucky man who has realised every kid's dream of owning his own sweet shop is Martin Peet. The thing is, that he wasn't satisfied with just one. But we're getting a little ahead of ourselves here.
Martin's working life started at the age of 14 when he began to clean windows and cars at the weekends. A little later, one of his window cleaning customers offered him a job in her newsagent shop. By passing car cleaning duties on to his brother, Martin was able to continue with his window cleaning in addition to the job at the newsagent.
Martin continued working in the shop after he left school and he earned extra money picking potatoes. A few years later, Martin and his family bought the newsagent's and had soon increased turnover from £900 a week to £9000 a week in a few years by redesigning and refitting the shop. Newsagent shops were Martin's business for some years until, at the age of 32, he lost a considerable sum of money due to a difficult lease situation. At that point he went to work for furniture giant DFS. Within a year he was managing a store, and a year after that his performance had earned him a regional manager's position. Martin stayed with DFS for nine and a half years.
Then, one day, everything changed. Martin bought an ice cream and confectionery magazine in which he found a picture of an old-fashioned sweet shop. The picture captivated him and his imagination went to work. Over the next several months, Martin formulated a vision for a new business inspired by the image from the magazine. Fully motivated, he fitted out the shop with his own hands and basic tools in just nine weeks.
Sugar runs in the veins of Martin's family – his great-great-great-grandfather owned a sweet factory in Lincoln – so it seemed as if success were almost pre-ordained. Now, with 109 franchised Mr Simms Olde Sweet Shoppes throughout the UK and the Irish Republic, Martin is preparing to open his first overseas shops in the Middle East and Asia and he plans to expand the brand into many more countries over the next few years.
Like so many successful business people, Martin has managed to acquire some nice cars and some suitably striking private number plates to bring out the best in them.
"I have MR51 MMS on a black Jaguar XJ, long wheelbase, and M51 MMS on a black 2.2 Vauxhall Turbo Insignia Saloon. I think they're great advertising, and I can get full tax relief. As far as I'm concerned, there is only one Mr Simms, so I had to have them.
"I feel that I do own the ultimate registration with MR51 MMS, however, I am purchasing a 5-litre Jaguar XKR convertible and it would be nice if I could find S1 MMS to add to the fleet.
"I've always found the Regtransfers team to be helpful, understanding and efficient in dealing with my purchases and indeed enquiries about plates."
www.mrsimmsoldesweetshoppe.co.uk
---
More great examples of businesses taking advantage of the marketing power of private number plates: