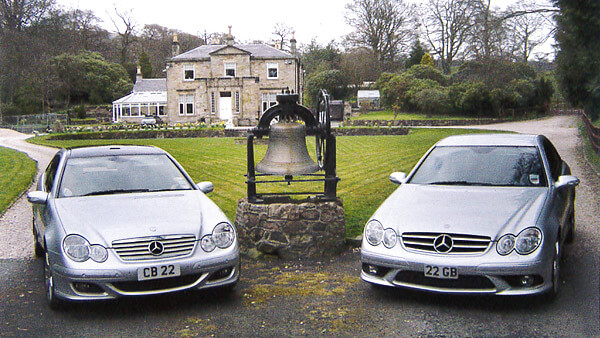 Hunter Demolition
Hunter Demolition Ltd has been providing services to industry for nearly half a century. The man at the head of the management team is George M Beattie. Where private number plates are concerned, George is most definitely one of the converted.
The company employs approximately 100 people, and operates a fleet of about 50 vehicles. Each of those vehicles bears an 'HDL' number plate: it has become a routine part of their branding strategy.
A company offering expertise in such hazardous areas as demolition, asbestos removal and land decontamination, depends upon its reputation for professionalism and attention to detail. Even such a small detail as consistent branding of vehicles, as achieved by Hunter's HDL registrations, can reinforce that vital image.
With an annual turnover of about £8 million, Hunter Demolition has invested significantly in its future. In addition to purchasing the latest demolition and recycling plant, the company has relocated its headquarters to a larger and more central location at the east of Glasgow, minutes from the M8, M9, M73 and M74 motorways.
The first private number plate purchases George made were in 1994 when he bought matching personal registrations as investments for his son and daughter. Son George received 22 GB, while daughter Clare had CB 22. They both still own their private numbers and display them on their cars.
The investment move seems to have been a good one.
"I paid £5k for CB 22" says George, "and some years ago I was offered £30k for it, but as yet we haven't sold it.
"My next purchase was 70 MB for my wife, Michelle, who has had it on various cars. It has been on a few Mercedes cars and we were once approached by Mercedes Benz who wanted to purchase it. The next one I bought was 36 B, which I use myself.
"Most recently I bought BEA 71E, which I have on my Range Rover, and BEA 771E, which my son George has on his Discovery."
www.hunterdemolition.com
---
More great examples of businesses taking advantage of the marketing power of private number plates: