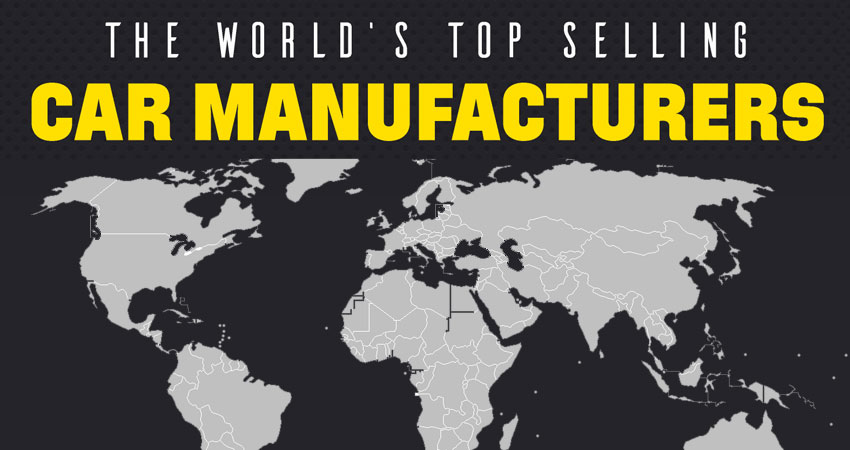 There are more cars being manufactured today than any other time in history, with over 88.1 million cars and light commercial vehicles moving from the manufacturer into consumer or company hands in 2016.
But, who is the world's most popular automaker?
We've analysed the sales figures for the last year to reveal the top selling car manufacturer in every country, and the world as a whole. Year on year the competition is revving up to take the top spot, but there is one clear winner.
Toyota storms ahead of any other car manufacturer in the world and takes the top spot dominating the sales markets across almost 50 countries, with Volkswagen and Ford coming in behind them.
The top 5 selling car manufacturers in the world are:
Toyota is the most popular in 49 countries
Volkswagen is the most popular in 14 countries
Ford is the most popular in 8 countries
Renault is the most popular in 6 countries
Skoda is the most popular in 6 countries
Dacia is the most popular in 5 countries
Fiat is the most popular in 5 countries
Which car manufacturer is king of the roads in your country? Take a look at our map below to find out more.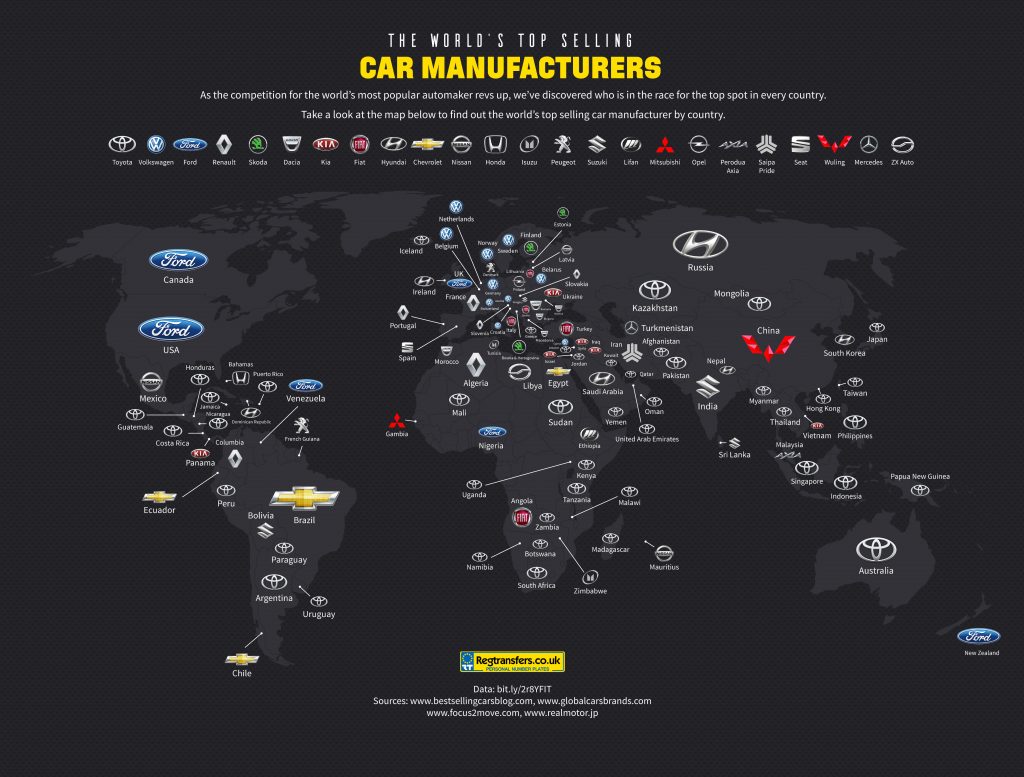 ---
Whatever the make of your car, we have a great range of private number plates for you to choose from, including car make, model and brand registrations. Other themed selections are available from our number plates search page.
We also have extensive information on how UK car registrations work and guidelines on the display of number plates.
---