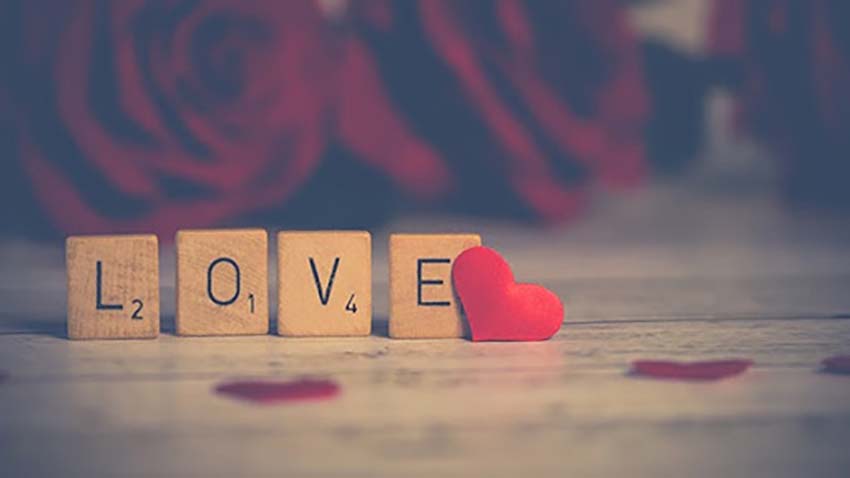 Well, it's that time of year again. Although we're in the midst of winter, the days are getting longer and brighter and romance is in the air. At least … we think it's romance; either that or the drains are playing up again. Anyway, we British love our traditions, and what could be more traditional than grudgingly parting with as little money as possible in order to meet the onerous obligation to foist an inadequate gift upon our loved ones?
Cynical? Us? Not at all. We're just saying what we see and what we see is the annual checkout line of cheapskates bearing budget flowers and anaemic chocolates. It's not good enough.
Those of us old enough to remember The Beatles (approximately 33% of the Regtransfers marketing department) will recall that they sang a song containing the line "Money can't buy me love". That may be true but it doesn't mean we have to go full-on, deep-pocketed, out-of-season-Scrooge about it. Splash out, for goodness's sake; make an effort. You're not trying to buy someone else's love: you're offering a tangible token of your own. Buy perfume, jewellery, golf clubs, clothes, lingerie, a season ticket to the footie, a new car, a carefully chosen personal number plate. A gift with a bit of thought and effort behind it. Did we mention personal number plates? Yes? Good. A fantastic gift choice.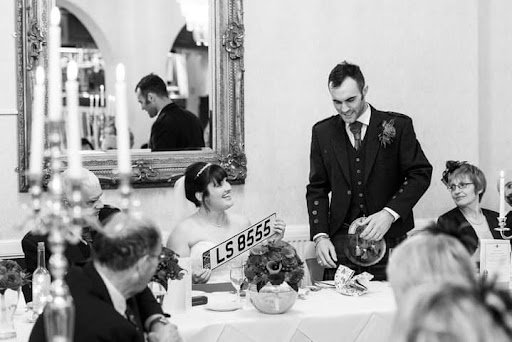 Dan Baillie Photography
Reassuringly, there are those whose souls are moved by the power of love to do extraordinary things, to make impressive gestures, to hunt down those truly unique and personal gifts. Take Kevin Smithers, the gentleman in the fine wedding photo reproduced on this page. On his wedding day, Kevin presented his new wife, Louise, with a very nice, dateless plate bearing her married initials. Not technically a Valentine's gift, but very closely related and at least as romantic.
On a more extravagant note, just last year another gentleman, whom we are not at liberty to name, purchased his partner a two-letter, single-number registration - Oh, and a Ferrari to go with it. Gestures may be grand or thoughtful or, indeed, both. There is no rule compelling us to settle for the mundane or the miserly.
So, far from an exercise in cynicism, consider this post a bid by Regtransfers to stand up for the spirit of the heroic St Valentine (regardless which version of his legend you prefer) and to defend the high standards that true romance deserves. In these days of "seasonal" supermarket aisles full of tat ("seasonal", as we all know, is a euphemism for "mercenary opportunism"), we urge you to seek out quality, to select a gift that reflects your feelings and shows how much your beloved means to you. Yes, far from being cynical, we are striking a blow for love.
And if we can sell you a superb private registration while we're doing it, everyone wins, eh?