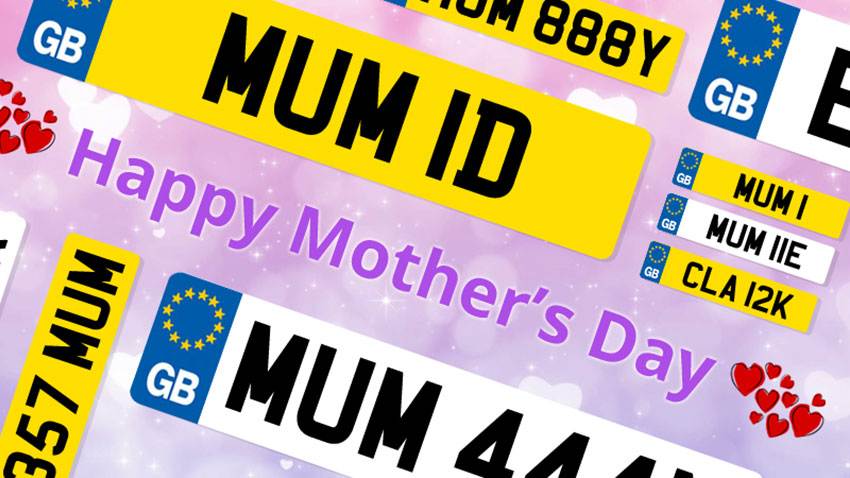 Keep Mum!

Mother's Day is fast approaching and we think, naturally, that a customised number plate makes the perfect present for the first and most important woman in our lives. Don't believe us? Let us tell you why.
She spent a fortune on you.
The average cost of raising a child to 18 in the UK is, as of 2015, £229,251 and it is increasing every year. That's an awful lot of money that could otherwise be spent on holidays to somewhere sunny and warm, or huge televisions. No, instead, she decided to spend it feeding and clothing you, sending you off to school and indulging your obsessions.
Compared with the amount she spent on you, a personalised number plate rather pales in comparison. We can certainly make it affordable, with a range of payment options over time.
She deserves to let her hair down.
Mum wasn't always Mum. Once she was a single woman on the cusp of adulthood, rocking and raging (probably, we think). Why not remind her of the freedom and promise of those days by presenting her with her own personalised plate? They service as a reminder of those carefree days when the car keys represented freedom and possibility - not taking you to football training.
Mums love a bit of car bling.
We think your mum is a classy woman with taste, no doubt about that. Like all classy women, she knows that the perfect accessory really brings out an outfit. For a car, whether it's a sleek sports car or a tried-and-true people mover, the perfect accessory is a personalised number plate. It's a bit special, and totally unique.
Best of all, when mum trades up for a nicer or newer car, she can put the plates on the new one - a gift that lasts and lasts.
We've got plates for every mum.
From Aneeta to Zahra, we've got plates suitable for every mum out there. Whether it's her name, her favourite sports team, a pet, or the initials of you and your siblings, we have literally thousands of combinations to choose from. So it's probably time to start asking some pointed questions to work out what she might want in terms of a plate. If you're having trouble working it out, sit down with her and get in touch with us - we'll walk you both through the process quickly and with a smile!
Happy Mother's Day from all of us in the Regtransfers team!