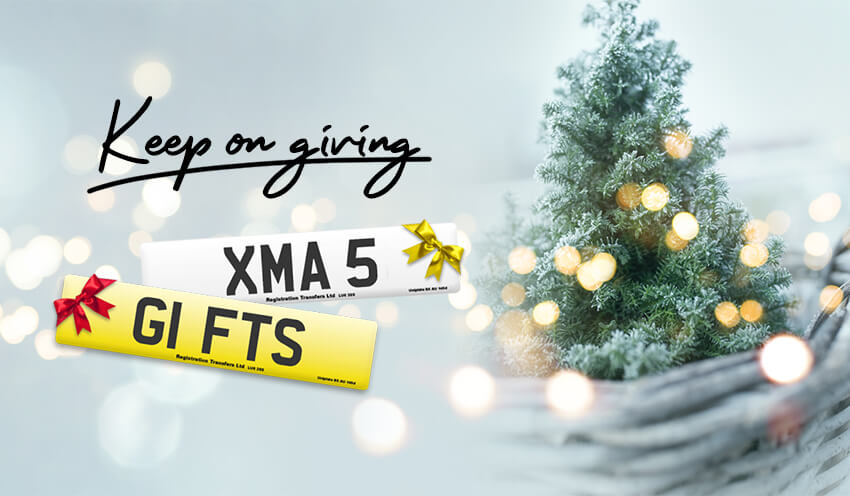 We would like to wish our customers, readers and website visitors a very Merry Christmas and a Happy New Year!
We would also like to say thank you. Thank you for your custom, for your support, for your correspondence, for your stories and photographs, for your feedback… For everything.
As always, our website will continue to offer a way to buy your personal registrations online for the whole of the Christmas period including those times when our phone lines are not staffed. Additionally, our telesales and advice team will be available to take your calls for much of the holiday. Full details of our seasonal opening times appear below.
| Date | Hours |
| --- | --- |
| Thu 24th Dec (Christmas Eve) | 9am - 5pm |
| Fri 25th Dec (Christmas Day) | Closed |
| Sat 26th Dec (Boxing Day) | Closed |
| Sun 27th Dec | 9am - 9pm |
| Mon 28th Dec | 9am - 9pm |
| Tue 29th Dec | 9am - 9pm |
| Wed 30th Dec | 9am - 9pm |
| Thu 31st Dec (New Year's Eve) | 9am - 5pm |
| Fri 1st Jan (New Year's Day) | Closed |
| Sat 2nd Jan | 9am - 9pm |
| Sun 3rd Jan | 9am - 9pm |
| Mon 4th Jan | 9am - 9pm |
Treat yourself to a Christmas or New Year gift!
Why not start the new year with a new personal registration? We have money saving promotions available right through the holiday period and into 2021. Savings on selected plates are huge, so don't miss your chance!
All sale reductions are clearly marked in our search results so just find your perfect private plates and see how much you can save. Don't forget, our finance facility can help you spread the cost of your purchase too.
Whether you want your name on a plate, your initials or something else that will set your car apart from all the others, our range of searches will help you to find what you're looking for. It's a great time to grab yourself a bargain!