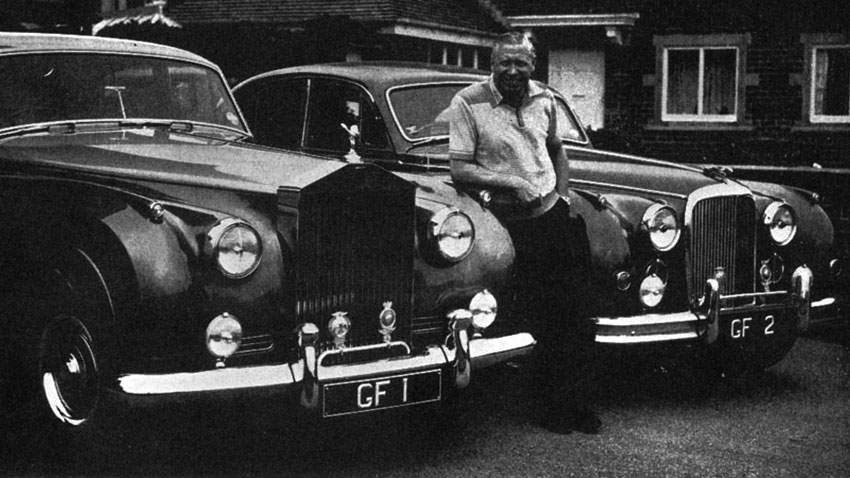 While many in the UK today aren't familiar with George Formby OBE, there was a time when he was big. Really big. A comedian, singer and actor, he was one of the few English performers that can be truly described as a 'showbiz legend'.
Born in Wigan in 1904, Formby was the child of George Formby Snr, a popular music hall performer in his own right. After working as a stable boy for a time, Formby decided to follow in his father's footsteps. His jokes, impersonations and cheeky ukulele songs soon proved very popular and in 1926, he signed his first record deal.
By the mid-thirties, he was one of Britain's most successful performers. He became known for jaunty, innuendo-laden tunes such as 'With My Little Stick of Blackpool Rock' and 'When I'm Cleaning Windows' that became all the more popular for attempts to ban them over their racy content.
It was at this time he was to buy the first of his many beloved Rolls-Royces, to which he proudly attached the plate, 'GF 1'. Each successive car would bear the same registration.
Formby made a skilful transition into film. One of his most memorable roles was in 1940's 'Let George Do It', in which he descended from a balloon into one of the Nuremberg rallies, where he beat up Hitler with the words, "You are my last territorial demand in Europe!".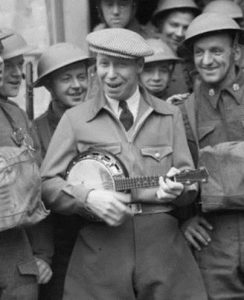 During the war, Formby and his wife Beryl worked tirelessly to entertain Allied troops, doing tours of Europe and further afield to raise morale. After the war, he was consistently in work in seaside pantomimes and performances around the country, making millions laugh. He even made inroads to television, and Queen Elizabeth was, and is, a noted fan, alongside the Beatles.
Formby died in 1961, and the route to his burial, attended by many celebrities, was lined by over 150,000 mourners. With him passed a very special, unique aspect of English, and Northern culture. Regtransfers currently offers this unique slice of English showbiz history for sale. Get in touch with us today to learn more.