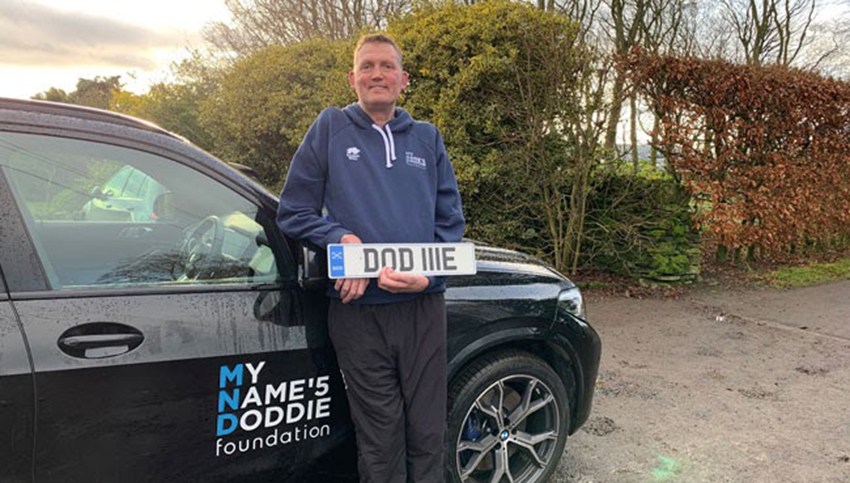 Scottish rugby legend Doddie Weir is becoming a familiar face, and a familiar tartan suit, on our TV screens. Even people who don't really follow sport now know the names of Doddie and his friends Rob Burrow and Stephen Darby. All three men achieved recognition during their sporting careers: Doddie and Rob for rugby union and rugby league respectively and Stephen for football. More recently, however, they are becoming household names for a very different reason.
In June 2017, Doddie announced that he had received a diagnosis of motor neurone disease (MND); this was shortly before his 47th birthday. In September 2018, at the age of 29, Stephen revealed that he had also been diagnosed with MND. Rob's MND diagnosis was made public in December 2019; he was 37. But their recent notoriety has not been as victims of a disease: it has been as men making active contributions to the fight against that disease. Doddie Weir decided to establish a charitable foundation and, in October 2017, the My Name'5 Doddie Foundation was registered as a Scottish charity.
Doddie, Rob and Stephen have, like Professor Stephen Hawking before them, become the faces of MND awareness in the UK, largely thanks to appearances on TV shows such as BBC1's The One Show and their interviews with television journalist Sally Nugent on BBC Breakfast. But there is more to the three sportsmen than the illness that has changed their lives. Alongside their fundraising efforts, family life goes on and other interests still engage their attention.
Doddie Weir is a man who displays great enthusiasm for many things. He is a fan of rugby, of golf, of tartan and, to our surprise, of private number plates! We recently supplied Doddie and his foundation with a private registration number. Doddie is clearly delighted with his DOD 111E plate and he was kind enough to send us a seasonal message in a short video that we share with you here.
Look out for a longer interview and article featuring Doddie in the next issue of our free magazine, The World of Personal Number Plates.
To find out more about the work of the My Name'5 Doddie Foundation, visit https://www.myname5doddie.co.uk.
If you'd like to contribute to the fight against MND and get fit at the same time, why not take the Doddie Aid Challenge?
Doddie and his friends have organised a contest between teams representing the different Scottish regions. Doddie captains one team while his sporting mates captain the others. You can join the team of your choice (the criteria for eligibility allow pretty much anyone to join any team!) and start making a difference. For full details visit Doddieaid.com. You'll see from his appeal on this page that Doddie wants his team to win!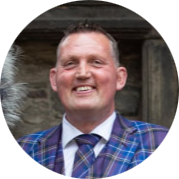 A message from Doddie
It's a New Year and what better way to burn off all those festive treats than by exercising and helping to cure MND?

Please help me make the South, Scotland's inter-district champions once again by joining my team in the Doddie Aid challenge, raising money for the My Name'5 Doddie Foundation.

Rob Wainwright is getting rather too smug with his team's efforts and we need as many people as possible to sign up to the challenge and declare their allegiance for the South of Scotland to help wipe that grin off his face.

It couldn't be easier to sign up, just visit Doddie AID and within a couple of minutes you'll be good to go.

Of course, no great sporting team is complete without kit and when you sign up and donate you'll receive a team snood.

Everyone is encouraged to join in whether you're a Kilted Kiwi, a Jock Bok, or from closer to home - please get involved and let's have some fun while helping to kick MND into touch.