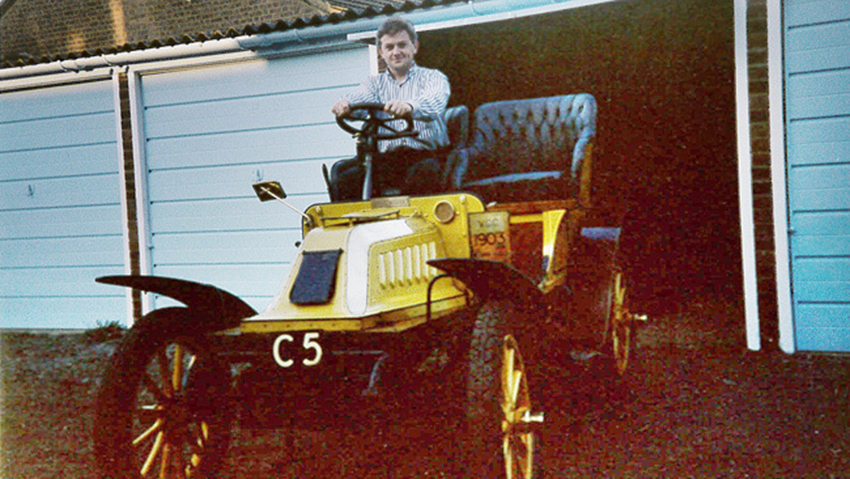 Long time readers of our publications and website articles may recognise the images on this page. We have featured C 5 several times over the years but it is such a splendid registration, and has been associated with such an interesting car, that we thought it was time to bring together the information from our various articles and produce a summary of what we know.
In 1986, we purchased a remarkable car and registration pairing from Mr Tony Dunning. The car in question was a 1903 De Dion-Bouton displaying the registration number C 5 and the purchase cost us £25,000. About six months later we accepted an offer of £45,000 and sold the car with its C 5 registration number to a new owner.
Hello, old friend!
More years passed, as they do, and in 2013 Regtransfers and C 5 were reunited when we acquired the registration once more - albeit without the De Dion-Bouton car this time.
While C 5 resided with us that second time, we received a fascinating communication from Mr Ken Barley. Mr Barley is a confirmed cherished number plates enthusiast with a good deal of knowledge on the topic. He was also, by striking coincidence, an acquaintance of the very same Mr Dunning from whom we had originally purchased the De Dion-Bouton and C 5 number plate. Mr Barley saw that we were offering the C 5 registration for sale again and he kindly wrote to furnish us with a few facts about the car and registration.
The De Dion-Bouton car, we learned, wasn't just a striking looker: it proved its pedigree by successfully completing the London to Brighton Veteran Car Run many times. Mr Barley also sent us a wonderful 1956 photograph showing the C 5 car alongside another De Dion-Bouton bearing the number C 75; the latter belonged to Mr Frank Harrison.
Regtransfers sold C 5, for a second time, in 2018; the total price of over £235,000 demonstrated, once again, the huge potential of top quality private registrations as an investment. It proved to be so for us on both occasions that we had the privilege to be associated with it.
De Dion-Bouton
A footnote regarding the De Dion-Bouton marque seems in order.
The French company was established in 1883 as a partnership between Marquis Jules-Albert de Dion, Georges Bouton, and M. Bouton's brother-in-law, Charles Trépardoux. At one time, it was the world's largest manufacturer of automobiles and enjoyed a reputation for producing robust and reliable vehicles. Early models were steam-driven and the company changed to internal combustion propulsion in the last years of the 19th Century.
By 1903, De Dion-Bouton cars were to be seen on British roads. That year also saw an important change when the cars' engines, previously at the rear, were moved to the front. The two examples in the photograph on this page (kindly supplied by Mr Barley) are from this moment in De Dion-Bouton's history.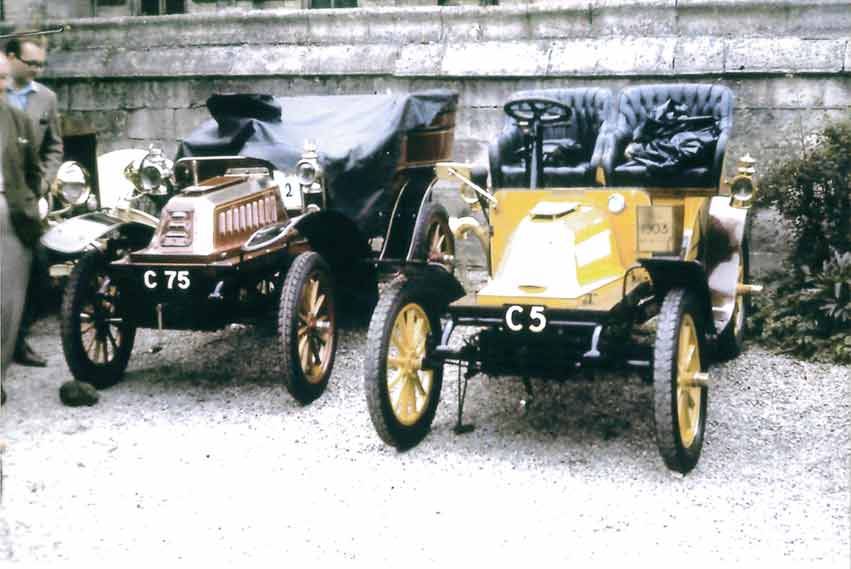 In 2010, we received a message from Mr Peter Roberts, who had seen the registration number EU 7 advertised in our magazine, The World of Personal Number Plates. Mr Roberts sent us a copy of a photograph taken in 1904, depicting members of a family on board a De Dion-Bouton car bearing the registration EU 7. Mr Roberts had seen the photograph in the Brecon Museum. His own interest in it was fuelled by the fact that he and his wife owned the house and garden in Bridge Street, Brecon where the photograph was taken. The people shown therein were members of the de Winton family who were resident at the house in 1904.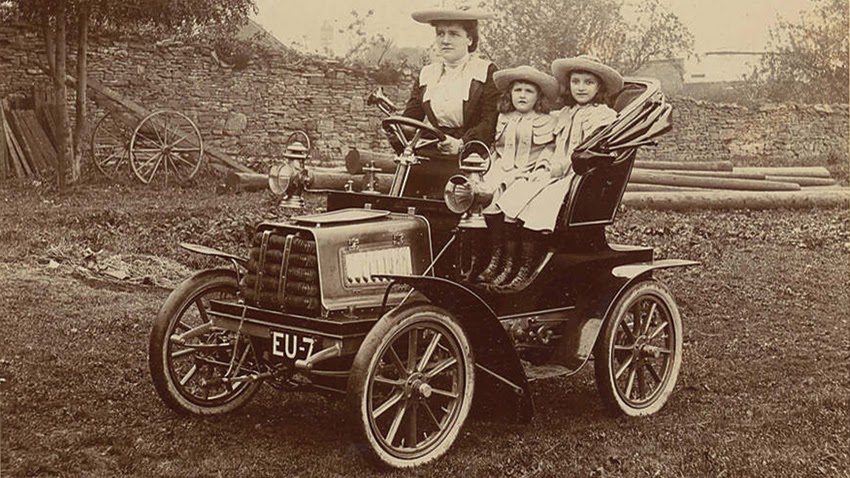 We are grateful to Mr Barley and Mr Roberts for photographs and information and to the Brecon Museum for permission to use the photograph of the de Winton family and their car.
Your perfect private plate may be within your budget after all. Check safely to see if you would be eligible for one of our finance options. This check will not affect your credit score.