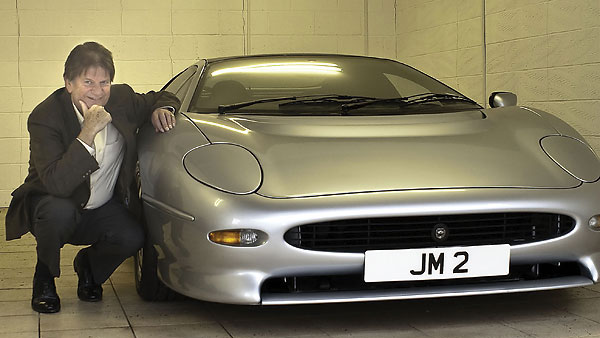 Sir John Madejski part 3
"It's only about two or three years ago that I got involved with the Academy, but it's one of the best things I've ever done. It's changing lives, you know, changing lives for the better and helping people. The kids have responded really well. The whole thing is just brilliant."
The John Madejski Academy is recognised as having a sporting focus, but it is a fully-fledged educational establishment. Madejski's enthusiasm for the project is obvious.
"It's for 11 to 16 year-olds. It's a proper secondary school, one of the inner city academies."
His contributions in so many areas have earned him a range of honours. He is an honorary Freeman of the Borough of Reading; as Chancellor of Reading University, he was awarded an Honorary Degree of Doctor of Letters. In 2000 he was awarded the OBE and in the 2009 New Year Honours, he was knighted.
Sir John takes obvious delight in the recognition he has earned. "The knighthood, that was very exciting. Yes, very nice indeed. And I'm a doctor now. You didn't know that, did you? Doctor Madejski, innit! It's great."
A less robust person could suffer an identity crisis: Mr, OBE, Doctor, Sir... But Madejski doesn't have time for that kind of thing. At an age when many people are enjoying retirement, he is still a busy man.
"I've normally got a pretty full schedule and I just follow that most days. Although there may be some days when I wake up and look at my diary and there's nothing there, but within about two hours it's totally full for the rest of the day. I'm always on the go, there's just no let-up. You know, I probably do too much really. I've got 18 companies globally and I should think about downsizing.
"Actually, I've got a lovely hotel in the Galapagos Islands called the Royal Palm. It comes with just under 400 acres and if any of your rich customers are interested, it's for sale!"
But in the next breath, all thoughts of downsizing seem to have been forgotten. "It is stimulating, and these times are stimulating. We've had recessions before. This is a particularly punitive and difficult one but, you know, as with all recessions, you can come out a lot stronger afterwards. Hopefully, that will be the case this time." What projects is Sir John looking forward to in the near future? "Oh, my article in the Registration Transfers magazine!"
Story: Rick Cadger
Interview: Angela Banh
Photography: Steve Gardner