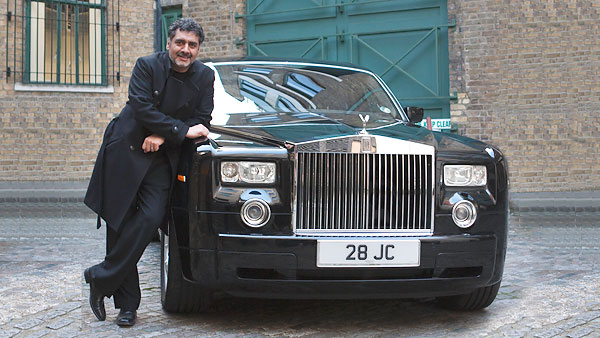 James Caan part 2
With hard work the business flourished, and by 1987 Alexander Mann had moved to larger premises and was employing a number of people. The company continued to grow, but James felt the urge to develop new interests.
In 1992 he appointed someone to take over the running of Alexander Mann and turned his attention to a new project. Humana International, an executive headhunting company was co-founded in 1993 by James and American recruitment expert, Doug Bugie.
Three years later, James started the recruitment process outsourcing company AMS with Dublin-born businesswoman Rosaleen Blair. Three years after that, in 1999, James sold Humana International. The same year he sold a minority stake in his Alexander Mann Group for £25m.
In 2002, James Caan sold Alexander Mann, which had, by that time, grown into an international business with a turnover of some £130m. The following year he graduated from the Harvard Business School's Advanced Management Programme, and was named PricewaterhouseCoopers' Entrepreneur of the Year. In 2004 James founded Hamilton Bradshaw, the company of which he is still chief executive: and that brings us pretty much up to date, except for the project for which James is probably best known to the wider British public.
In 2007 he joined the panel of Dragons'Den. The show has enjoyed phenomenal success, appealing to a very wide audience including people who have otherwise had no interest in business. Although produced by the BBC in the UK, Dragons' Den is, in fact, a Japanese import that has been adopted by at least a dozen countries.
James has expressed great enthusiasm for the show, which combines an entertaining format and a panel of strong personalities with the added excitement of real businesses dealings involving large amounts of money. Viewers know they may be witnessing the dashing of contestants' dreams or the birth of successful businesses and brands.
In a recent television interview he said,"I love it. I think it's one of the best experiences I've ever had. It's been so much fun."
Throughout his career, James has enjoyed nice cars: Mercedes, Rolls-Royce, Maybach; objects of desire and envy for most car lovers. Like many of his Dragons' Den colleagues, James is also a confirmed fan of good personal car registrations.
"I think the first number plate I bought must have been in 1979, I think. I used to be in a building called Lime House, and the number plate was 'JC Lime' which I thought was, you know, quite humorous. My [Rolls-Royce]Phantom has got 28 JC and I've got a Maybach that has got "Caan's" on it – C4 ANS."
The enthusiasm seems to have spread to the rest of the family too.
"My daughter's name is Jemma and she's got 'Miss Jem'. My wife Aisha has got 'Aisha'. We can't really find something appropriate for my daughter Hanah yet, but she is looking."
For James, the appeal of private number plates is mostly the fun aspect, and he admits that he is, as he puts it, quite a veteran in this area.
"Somebody sent me an email last week with the number plate 'Dragons', saying would I be interested in buying that? I said, well thanks, but actually I'm ok at the moment. I think that might have been a little bit too much really."
James is happy with the personal plates that he and his family own, and isn't seeking anything more ostentatious or conspicuous.]