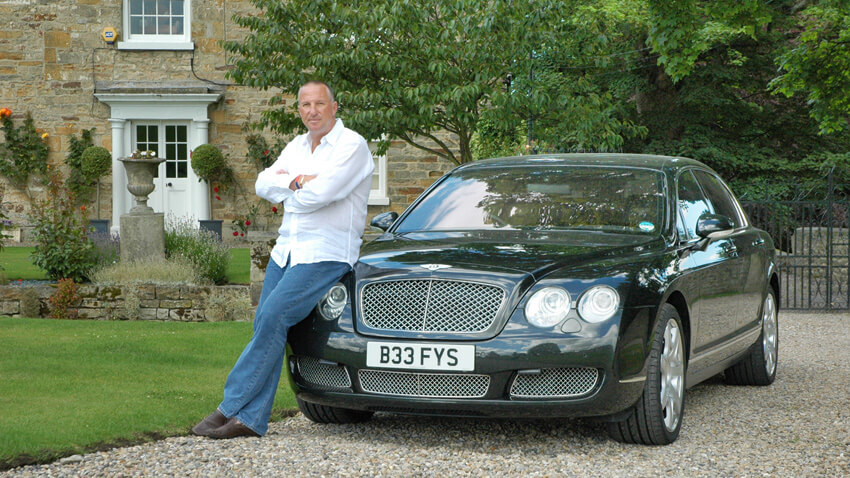 Sir Ian Botham part 4
Botham's first Land's End to John O'Groats walk was the first of many. The forthcoming walk will be his twelfth.
"I think people appreciate the time we give up for it. We have golf days and fund raising dinners. I have another walk in October, so it doesn't really stop. And as president of Leukaemia Research, I'm always active. So many charities now have to rely on people like us to raise money - they won't get it from any other source. But we are winning, and the thing that drives us and keeps us going is the knowledge that we're making serious headway into Leukaemia. There's now an 85% chance of survival in children's Leukaemia. Twenty years ago that would have been 20%. The stats are there."
Obviously, famous people receive endless requests from charities that are desperate for assistance with fundraising. As Kath explains, since it is impossible to help everyone, it seems to make sense to focus on one.
"Eric Morecambe gave good advice about the many people asking for help. He said 'Put all your efforts into one charity and the rest will understand'. That's how Leukaemia Research benefited."
During the October walk, Botham expects to cover about 20 miles a day.
"I'll be doing nine cities or towns, but the thing that makes this one unique is that the last five miles of each day will be done off road. For instance, the first one is in Taunton on the 10th, and the last four or five miles will be done along the Taunton to Bridgewater canal, so we can have up to 500 people. Windsor's the second day and we'll finish the last four or five miles in Windsor Great Park so the people can come and join in. We'll be able to raise even more awareness and, we hope, a lot more money. We're always looking for new angles."
Has Sir Ian started training yet?
"No..."
Does he train?
"Er... no."
Time to change the subject with one last question. Where does Ian Botham go when he is looking for his number plates?
"Well, what I'm going to do from now on is phone Regtransfers and see what you can come up with."
The perfect answer, and we didn't even have to prompt him!
Story: Rick Cadger
Interview: Angela Banh
Photography: Stan Thompson
---
More great celebrity sports interviews from Regtransfers