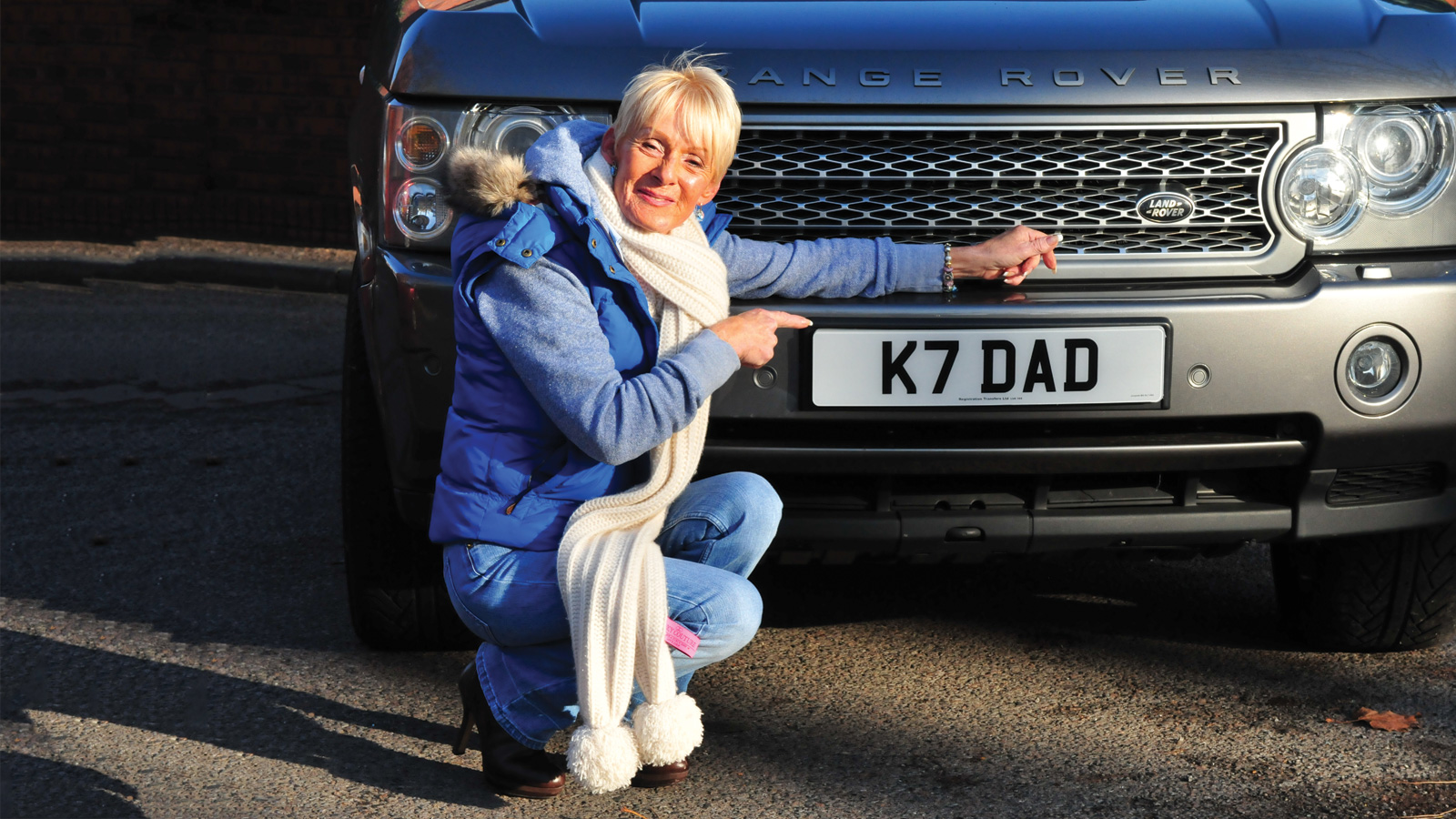 Gina Campbell QSO part 2
We endorse Gina's recommendation. The Bluebird Project website is, in itself, an awe-inspiring achievement. The sheer volume of information about the project, the specific engineering tasks involved, and about the history of K7, is really quite astonishing.
When the restoration is complete, it is intended that Bluebird K7 will make a number of proving runs in 2012, possibly on Coniston Water (for which permission has already been given). After that, the historic craft will go on permanent display in the new Bluebird Wing of the nearby Ruskin Museum in Coniston.
So approaches the conclusion of a hugely important part of Gina's ongoing mission to preserve the heritage of her family and to honour the achievements and sacrifices made by her father and grandfather.
"I am humbled and so grateful that so many people from every walk of life, and from varying age groups, still appreciate that my forefathers left such a massive mark, and respect their endeavours. They certainly were very special men, and must never be forgotten."
"I have been given, through good fortune of birth, the opportunity to live out a dream. There are many people who would have given all they had to have what I've inherited from my family name. Do I think I've done my family proud? Probably not enough. This is part of my inherited legacy of record breaking: you always feel that you can do more. Forever forward and upward: forever faster."
Story: Rick Cadger
Interview: Angela Banh
Additional images reproduced by kind permission of Gina Campbell

K7 DAD
In addition to the inherited need for speed, Gina shares the established Campbell liking for personal number plates.
"My father had DC 7, his initials and the number 7 which was always important to him."
"When I saw the very similar 7 GC going for auction a few years ago, I set my heart on it and I was very proud when I did get it. I was sad to finally part with the number, but when I saw K7 DAD at Regtransfers, well, I thought that only I could possibly claim it! The relevance is obviously that Bluebird K7 was the full name of my father's boat. I will always treasure it."

"I think number plates are great fun, and in some cases very apt. They can tell you a lot about the owner."
www.ginacampbellqso.com
www.bluebirdproject.com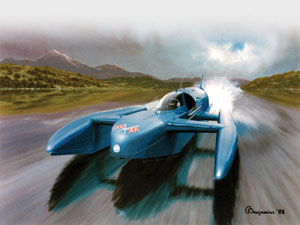 Full Power
This painting of K7, 'Full Power' by Dutch-born 'photo-realist' painter, Arthur Benjamins is available as a strictly limited signed and numbered print.
For more information and details of other works by the artist please visit: www.bluebirdpublications.com