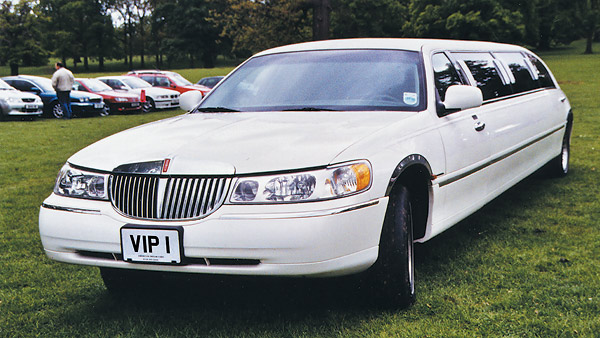 The Story of VIP 1
On October 16th 2004, Pope John Paul II celebrates 26 years as leader of the Roman Catholic Church. It is said that he is the most recognised man in the world and he is by far the most widely-travelled pope in history with each country he visits providing its own version of the 'popemobile' for his use.
The question of exactly what vehicle the popemobile is, is more difficult to answer than you might think. Many of the vehicles used to carry Pope John Paul II, including a number of papal limousines, are called popemobiles, but the distinctive-looking vehicle with the bulletproof booth from which the pontiff stands to wave and greet the throngs made its debut in 1981, after an assassination attempt.
The original popemobile was probably a modified Range Rover. But he has been conveyed in a variety of adapted vehicles, including a Mercedes Benz and a six-wheel drive Leyland T 45. At least one model of the popemobile was made in Letchworth, England. For the Pope's visit to Poland, version 5 was produced. The engineers' goal was to produce a vehicle, on which the Pope could move during the services in large cathedrals.
The Polish popemobile has a revolving chair but does not have a glass top and it is equipped with a noiseless electric engine. The vehicle can run up to 60 kilometres a day at a maximum speed of 25 kilometres per hour.
It is nearly 25 years since His Holiness made his historic visit to Ireland in 1979 when it is estimated that more than 2.5 million saw him during a whirlwind weekend which criss-crossed the country.
In honour of his visit the popemobile was assigned a special registration, VIP 1 in Eire where he started his tour. He then toured Northern Ireland before coming over to the UK where the car had to be registered in the same way as all other vehicles.
Some time after his tour was over the car and registration were sold at auction, which is how it came onto the open market.
It has only had a couple of owners since then, one of whom bought it through Registration Transfers. We were recently able to acquire the registration and is now part of our extensive stock of top quality marks. It is, quite simply, one of the most desirable registrations currently available.
Would VIP 1 grace your private or business vehicle?
VIP 1 is a fantastic plate for marketing your business. Have you seen our selection of themes? Try starting your plate search buy number plates
The picture above illustrates just one example of where the registration's use would be apt – the transportation of high profile celebrities, politicians or business executives in a stretched limousine.
© Regtransfers – The World of Personal Number Plates Volume 2 Issue 3