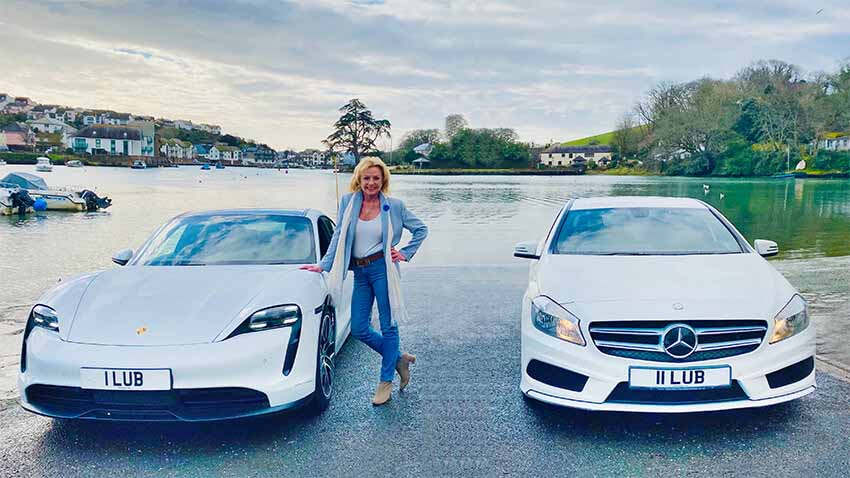 Making your private number plate part of your brand
Amanda Lubrani has been self-employed since leaving school. She had three jobs as a 14-year-old schoolgirl and has run her own businesses since the age of 16. Amanda's career has been diverse and her ventures have encompassed fashion, advertising, telecommunications, furniture and, her favourite, property.
"21 years ago, I decided to cash up my properties and my main business, with its 18 staff, and to leave London to concentrate purely on property development where I now live, in Devon's beautiful The South Hams.
The move to Devon
"Devon has always been a success for me. The Salcombe-Kingsbridge estuary dominates the amazing views and provides an incredibly special lifestyle. I built a 16-property complex perched on a clifftop a few years ago and it sold very quickly, I believe, because of the breathtaking scenery.
"The community is very close-knit and yet, in the summer seasons, it swells with new people who choose to take their holidays here. I love the contrasting dynamic from winter to summer. Many of those people have been visiting every year for generations."
The private number plate purchase
Amanda purchased 1 LUB when she first moved to Devon. "I could never change it because, being such a small community, it is almost like my brand. I get told all the time where I have been spotted, and people wave or toot as they know it's me.
"I remember being very impressed with the service from Regtransfers. I would never buy a plate from anyone else.
"I have always owned great cars and boats but I decided to get sensible a few years ago, so I bought my Mercedes. I was doing a lot of mileage and it was better than my Range Rover, which only managed 18 miles to the gallon. And it didn't look so bad with 1 LUB on it!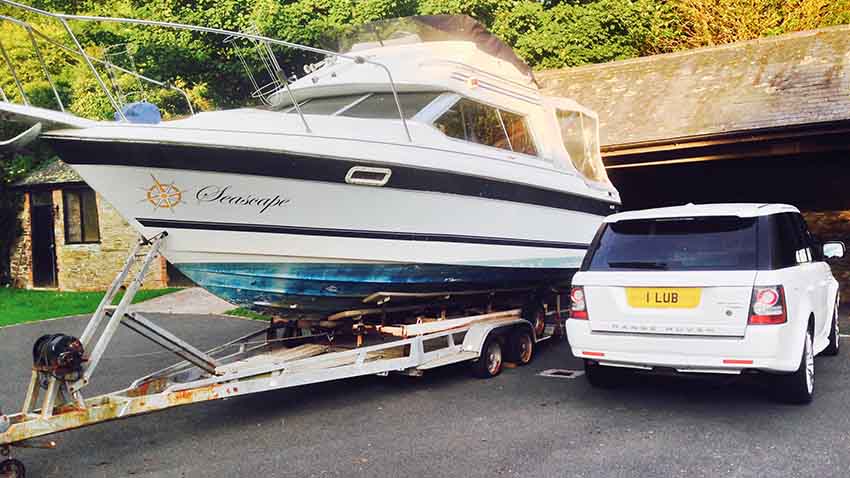 A collection of personal registration numbers
"I decided last year it was time to go back to being me. Having a beautiful fast car gives me so much joy so I purchased my Porsche Taycan, which I absolutely love.
I was a bit nervous because it is completely electric, so I decided to keep the Merc for a while in case I ran out of charge!
"I couldn't bear that I didn't have my plate on it so I found 11 LUB. The two plates look so good together and, once again, the people at Regtransfers were brilliant and they took care of all of it for me."
---
With millions of combinations to choose from, finding your name on a plate is easy. Start your search today.

Looking for new and unique ways to market your brand? Check out our other customers who have bought personal registration numbers to promote their business.