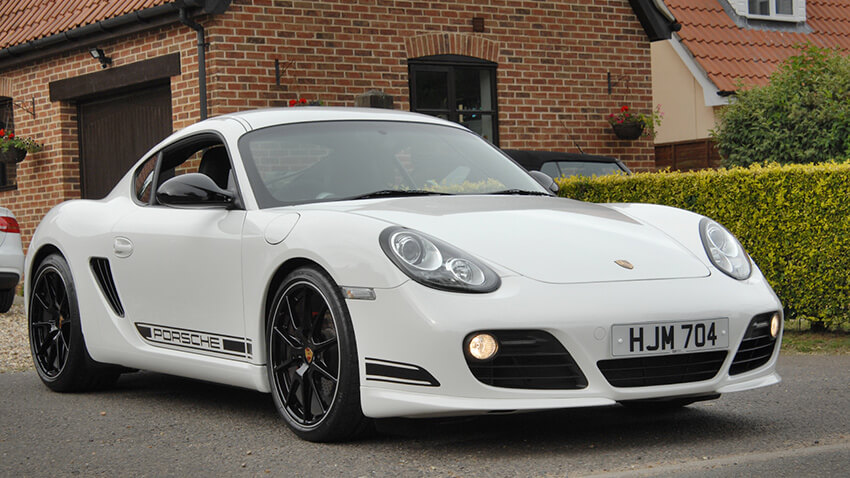 Part of the Family
Jonathan, from Norwich, thought his copy of The World of Personal Number Plates magazine was such a great read that he felt motivated to share his own story. "As a young child in the 1970s, I was fortunate to have a grandad who was into his cars," Jonathan says. "He was particularly fond of Mercedes Coupes and enjoyed driving over to the mountains in Europe."
Jonathan remembers one episode quite vividly. "Around 1976, my grandad changed his car from a blue 280 SL to a gold 4 SLC which was a fast car. As we were travelling down to Devon we were stopped by the police. They told us that they were struggling to catch up with us in their Ford Granada. They certainly would not have 15 minutes earlier as we had been up to 125mph!
Jonathan's grandfather displayed the registration BGM 8 on the Mercedes cars mentioned above and Jonathan is pleased to report that the registration remains in the family today, almost 50 years later. "Number plates became part of the family," he says. "Not only did I inherit my love of sports cars from my grandad but he also introduced me to great number plates. Therefore for sentimental reasons, I would like to think that BGM 8 will be handed down to my son and never sold.
"My grandad took me to the London Motor Show in 1983," Jonathan says, "and, as a 16 year old sitting in a Porsche 911, there was only ever going to be one car for me to aspire to." Jonathan met that aspiration at the age of 35 when he purchased a concours condition 1984 911 3.2 Carrera. The only thing missing was a cherished number plate, which he duly purchased from Regtransfers.
"HJM 704 was a combination of my, and my wife Helen's initials, together with our lucky numbers." Like BGM 8, it has also become part of the family.
Sadly, after five years, Jonathan had to sell the 911 due to a house renovation project, but the car achieved a degree of fame when it was acquired by James May of Top Gear. However, while the car may have moved on, Jonathan retained the HJM 704 number plate, which today resides on Jonathan's Porsche Cayman R.
Before the blue Mercedes 280 SL mentioned above, Jonathan's grandad owned a BMW and, consequently, enthusiasm for that brand also rubbed off on young Jonathan. However, the M3 model that he really coveted was just beyond his means and in recent years Jonathan and his wife moved away from BMW for a change. "But we have now happily returned and have the M3 model that we always promised ourselves," Jonathan says.
Jonathan decided it was time to find a cherished JRM number plate for the BMW M3. "There was only one company to return to as a loyal customer," he says, "and I was delighted to obtain 27 JRM from Regtransfers. The transaction was rapid and we could not be more delighted to add that to our number plates. The customer experience was exceptional and I would like to congratulate the Regtransfers team for their valued assistance.