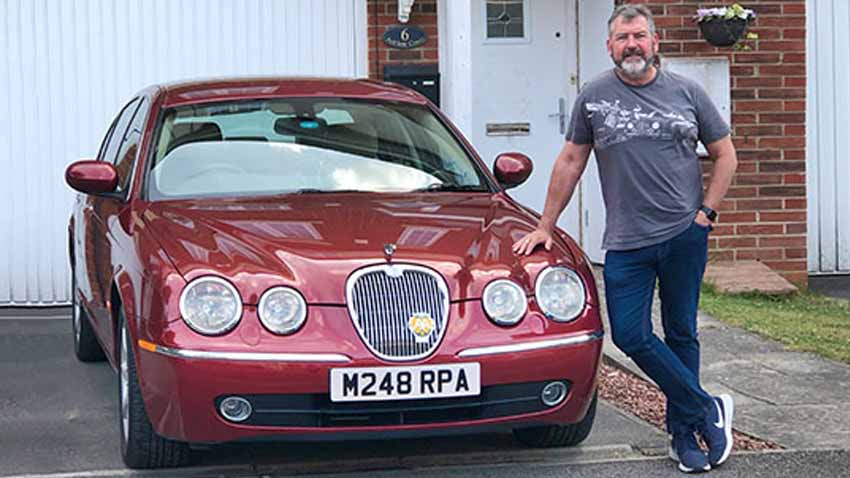 The Jaguar dream
Chris Woolner is a First Officer Systems Engineer with the Royal Fleet Auxiliary Service (RFA).
"I've always loved the Jaguar marque," says Chris, "probably from watching The Sweeney in the 1970s, with all of those Jaguar S-Types being driven by Regan and Carter."
It would be a while before Chris's Jaguar dream could become reality and at the time of his initiation into the world of cherished plates, his car was a little less glamorous.
"I bought my first personal plate, A18 COP, from a friend in the late 1990s," he says. "and it adorned my Vauxhall Cavalier SRI 130. After the demise of that SRI, I decided it was finally time to scratch that itch and buy myself a Jag so I purchased a Jaguar 4.0 Sovereign."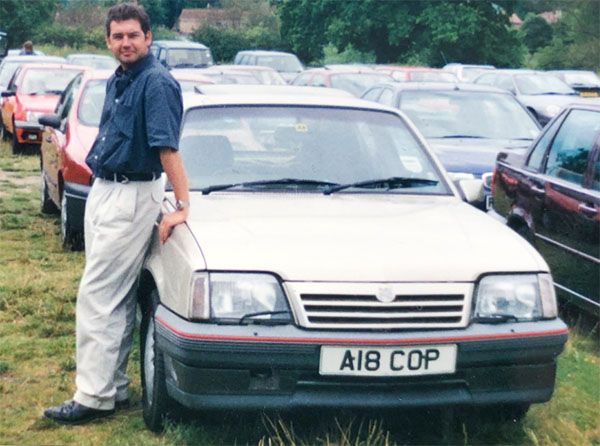 A good start
It was a good start but Chris was already setting his sights on a big V12 and although that car was beyond his means at the time, he did purchase his second personal plate, the optimistic XJI 2442 (resembling XJ12 442). After a year Chris and the Sovereign went their separate ways as he finally succumbed to the lure of the V12. He bought a Jaguar 6.0 V12 and assigned XJI 2442 to it. Ultimately, the V12 was too big and expensive to maintain but, as Chris told us, at least it got the desire to own that model out of his system
The years went by and Chris continued buying private plates. He particularly wanted a registration that could represent his surname. That quest led him to WD07 NER, which he found while searching on the Internet. Rather later, his father acquired the very similar WO07 NER, thus completing a very nice pair of name registrations.
Continuing the TV cop theme we introduced earlier with mention of The Sweeney, Chris is also a big fan of Colin Dexter's fictional detective, Chief Inspector Endeavour Morse. Chris's admiration of Morse, and Morse's famous association with the Jaguar marque, influenced his subsequent car choices.
The Morse Jaguar
"I especially loved Inspector Morse's Jaguar Mk2," he says, "but that wouldn't be a practical daily driver for me and they are hugely expensive. Therefore, I found a more modern Jaguar S-Type. I love the retro lines of the S-Type: it takes much of its styling from the Mk2 but at a tenth of the cost. I also wanted my Jaguar to be a similar colour to Morse's."
A visit to Oxford, and to the Morse Bar at the Randolph Hotel (an establishment that appeared in several episodes of Inspector Morse and its sequel, Lewis), resulted in two developments. Firstly, and most importantly, Chris proposed to the woman who became his wife. Secondly, it occurred to Chris that he should find an appropriate plate for his Morse-influenced Jaguar.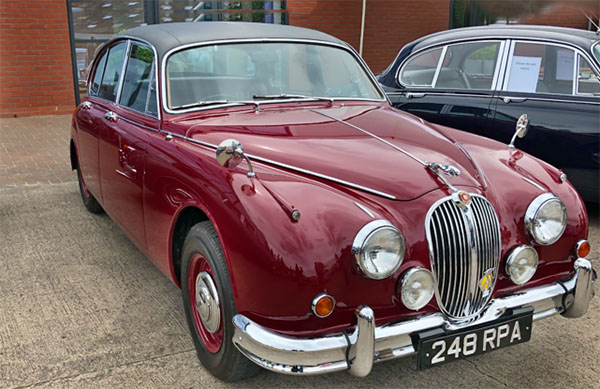 "Obviously, I couldn't obtain 248 RPA, the registration on Morse's car, but maybe I could obtain something similar. I was lucky enough to see the original Inspector Morse Mk2 Jaguar at a car show a couple of years ago with the plate 248 RPA."
Chris contacted Regtransfers for assistance and we were delighted to supply M248 RPA: the same as the Detective Inspector's number but with the additional 'M' standing for Morse.
We think Chris's Jaguar looks fantastic with its Morse plate: a fine tribute to a very popular fictional hero.
---
The above article appeared in Issue 55 of The World of Personal Number Plates, our very own free magazine.
Looking for more interesting stories? Check out our other customer stories.