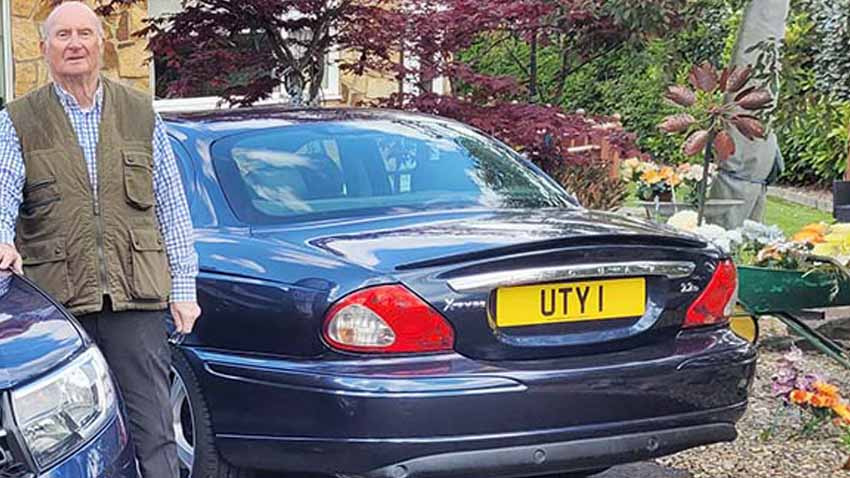 I want that number!
Jim Smith was an engineer with Vickers Armstrong and has also worked for Caterpillar Tractors, Rolls Royce, Churchill Gears and many more when, he recalls, "you could leave one job and walk straight into another." In 1969, when Jim was 25 years old, he became self-employed, with the support of his wife, and started as an engineers' agent. Over the next 53 years, he moved into factory and commercial building maintenance and facilities management. "My current small customer base are very nice people to deal with," he says, "and working keeps me active and helps the bank balance."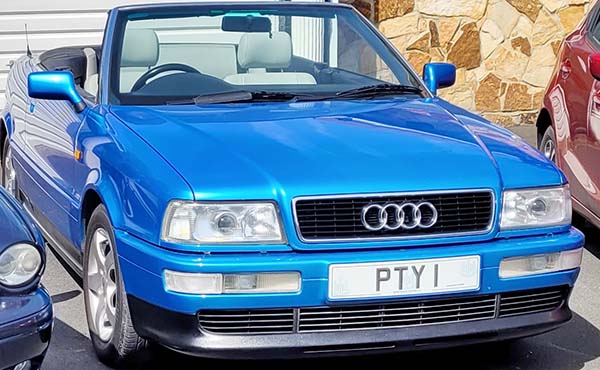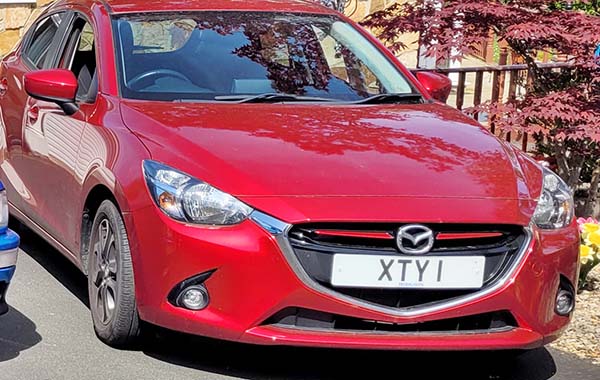 In 1969, Jim and a few friends, also making their way in business, thought they were, in Jim's words, the bee's knees and wanted to be recognised by their contacts and others. To this end, Jim acquired TOT 111 on a car he bought and used for work.
A distant memory
"My real name became a distant memory," he says, "and I was known as 'Tot'. People knew my plate and who I was when I was there to see them."
Through a car dealer friend, Jim then purchased FEF 2 for £200. "Somewhere, and I can't remember how, KCU 2 also came into my life."
Some months later in the Exchange and Mart, Jim spotted UTY 1 for only £150. "Well, I just had to have it," he says. "FEF 2 was sold to my dentist for £200 and UTY 1 became the 'king of the castle'. My car dealer friend, Peter, was soon back on my case with PTY 1. We did a deal on a Rover 2000 and separately on PTY 1 for £200 plus KCU 2."
Several years went by and, in 1983, when out with his daughter on a driving lesson, Jim spotted XTY 1 on a black Morris Minor. "The order of the day was to 'follow that car!' Eventually, it stopped, we stopped, and a deal was done for £1,000."
Patiently waiting for me
Again, on his travels to work contracting to a national bakery firm, Jim regularly passed a big American car with the registration 1 WTN. "It was shouting out at me, 'I Want That Number!' and it never seemed to move - just waiting there patiently for me. One day someone was working on the car. I stopped and eventually a deal was done for £1,000."
During all of these comings and goings, Jim had bought a Jaguar XJS, from a local car showroom, which came with the number 67 BAT as part of the sale. "This went onto my father's car until he passed," says Jim, "and it was sold privately about 12 years ago for £1,500."
In 2014, Jim spotted N5 JYM for sale in his local paper. "It was priced at what I was willing and able to pay and I was able to get the plate for £500 and it is now on my Dacia Sandero."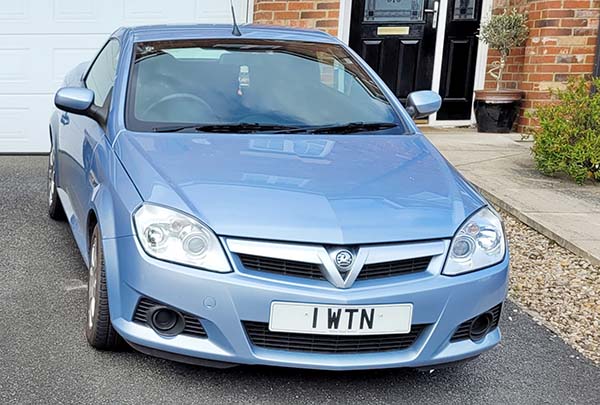 Y14 BET and Y14 GYM were bought from a trade dealer 2010 in memory of the family's retired greyhounds, Betty and Gymbob, who had passed away. "Those numbers cost about £500 each and have been on cars over the recent years but are now currently resting in retention."
Jim 'looked' no further than Regtransfers when he bought L20 KED in 2011 and says, "the numbers bought privately were fraught with difficulties, some doubt and hard work, but purchasing from a number plate specialist was so simple and effortless; certainly the best way to do it."
---
The above article appeared in Issue 55 of The World of Personal Number Plates, our very own free magazine.
Looking for more interesting stories? Check out our other customer stories.